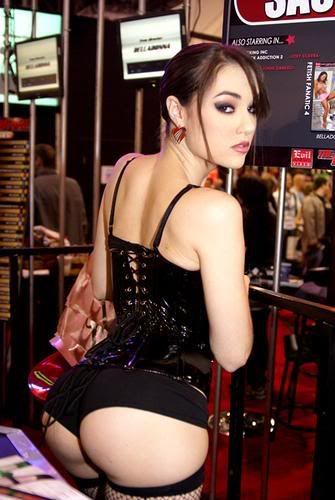 Notorious porn star
Sasha Grey
is making the jump from porn to mainstream films in
Steven Soderbergh
's film
The Girlfriend Experience
. She's doing what
Jenna Jameson
made a half-assed attempt at and as much as I hate to say it; it looks like Grey is going to make a very successful transition.
The plotline of the movie and the director behind the project are absolutely perfect.
I swear if she wins an
Oscar
one day; I might just die. The girl bothers me because she reeks of confidence.
Anyways, here's a trailer. It looks interesting. Oh and no, Grey doesn't have sex on film.