Oh, the irony...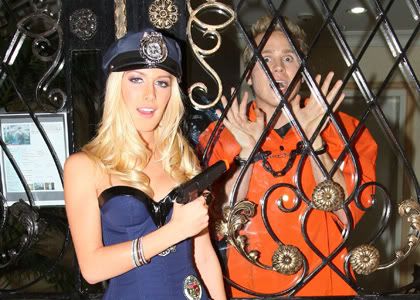 We all know
Spencer Pratt
and
Heidi Montag
belong behind bars - their so hilariously stupid with their staged paparazzi shots that it
has
to be a felony! That's why their
Halloween
outfits made me LOL.
I'm sorry
Heidi
, you could be beautiful if you didn't have that leech attached to you.