No, it's not a new cheesy reality TV show for Z-list celebrities to make appearances on in a pathetic attempt to jumpstart their failed careers.
No,
Celebrity Halloween
is a blog post of what the rich and famous did last night for Halloween.
Hilary Duff
and her boyfriend
Mike Comrie
were
Brangelina
... not really digging the hair but I like the fake tats!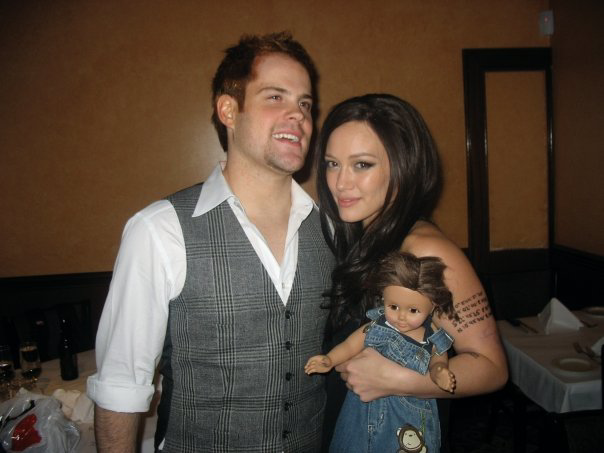 Girls Next Door
pornstar
Kendra Wilkinson
at
Mariah Carey
's Halloween party... I don't see any difference between her Halloween outfit and the slutty outfits she normally wears, I guess there is that trail of blood down her leg but then again, it could be her time of the month...
I heard she's not very careful.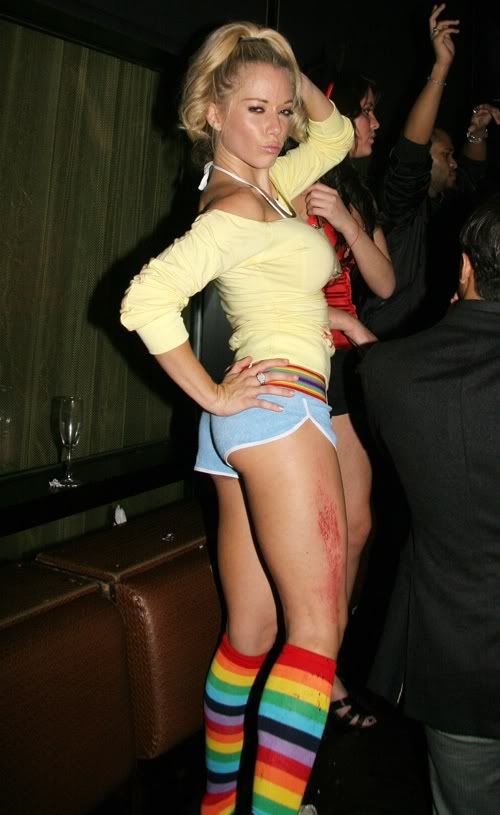 Probably the scariest costume of the lot...
Heidi Klum
had her own Halloween bash where she rocked the blue body paint and extra arms. She looks creepy!
The
Cruise
's made an effort for Halloween too... ugh, kind of.
Suri
and
Katie
wore matching pumpkin-coloured outfits. Sorry Suri, you're still looking like a cutie to me! I think it would have been freakier if they did some
Scientology
shit but I guess not...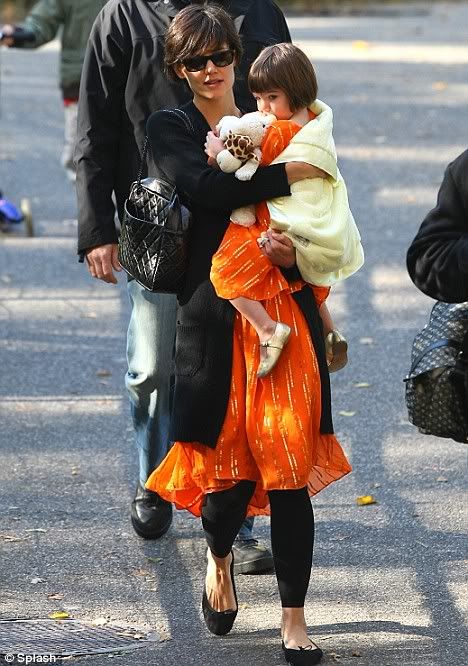 Lauren Conrad
,
Audrina Patridge
and
Lo Bosworth
went all vintage with their outfits - Lo was Little Red Riding Hood. Not really that impressive.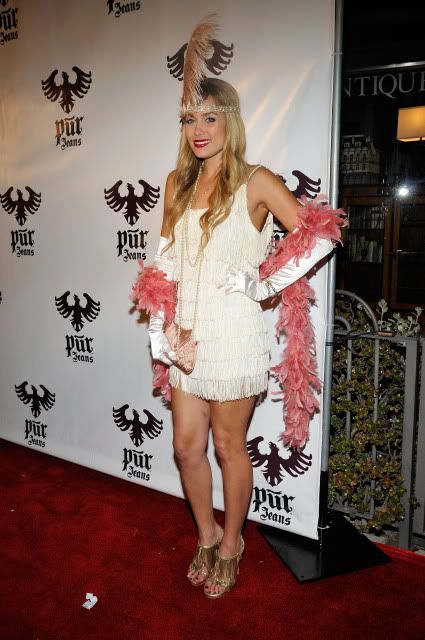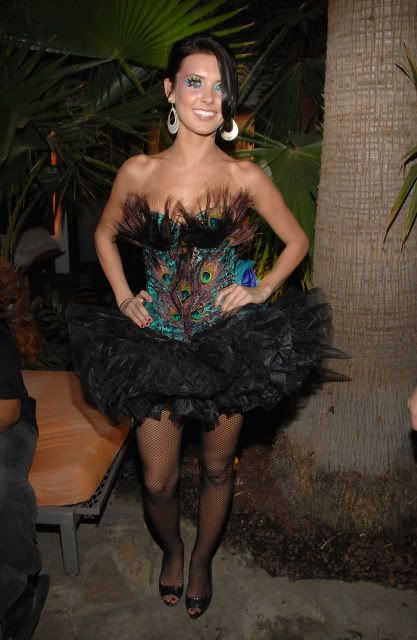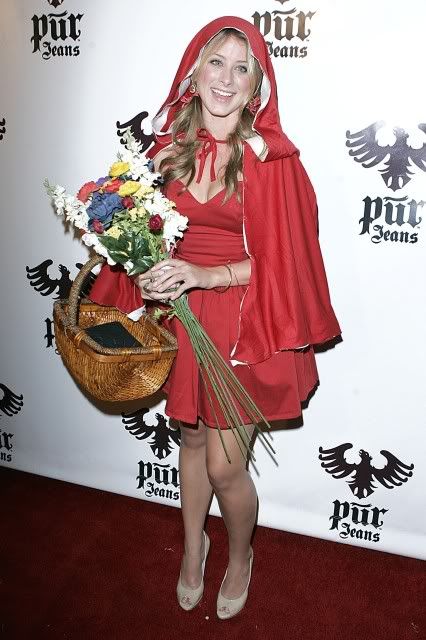 Gossip Girl
sweetie
Blake Lively
stopped by the
Martha Stewart
show - in full costume! Martha was mythical figure Medusa and Blake was Cleopatra! I'm loving these outfits, Blake looks amazing and I can't think of a better Medusa then Martha!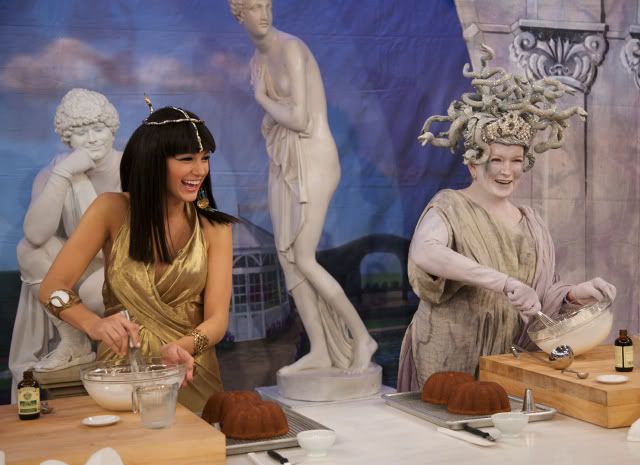 Kim Kardashian
and
Reggie Bush
on the red carpet dressed as... high class escort and her pimp? I don't know. I'm still trying to figure it out.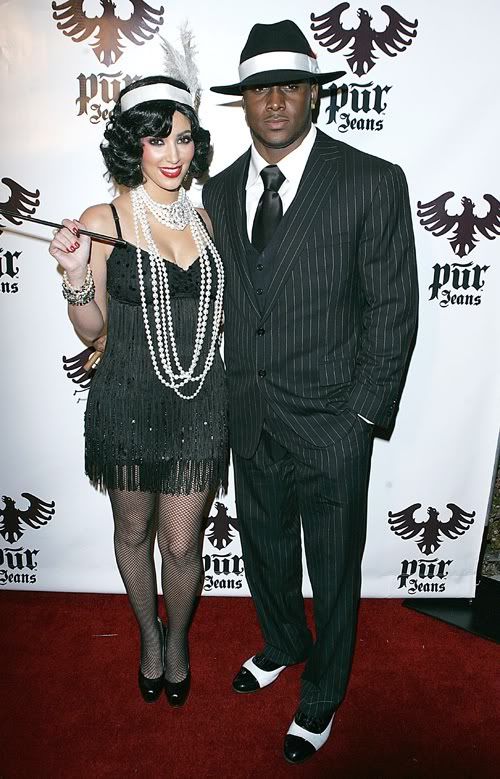 A blonde-wigged
Jessica Alba
heads to
Heidi Klum's Halloween party
looking gorgeous... not scary at all, or even slutty for that matter. Didn't she get the memo about Halloween? Girls have to either be slutty or scary, duh!
Adding some innocence to the Hollywood glitz and glamour of Halloween are
Jennifer Garner
and her daughter who were canine friends
Fred and Ted
from the popular book series. Cute!
Taking family Halloween fun to another level was
Kate Beckinsale
who was spotted with her husband and daughter - trick or treating in her neighbourhood.
Aww!
Jayden James
and
Sean Preston
were in the Halloween mood too although things must be pretty scary around the
Spears'
household 24/7 no matter what holiday it is! The duo were wearing matching bumblebee outfits as they left school with daddy
Kevin Federline
.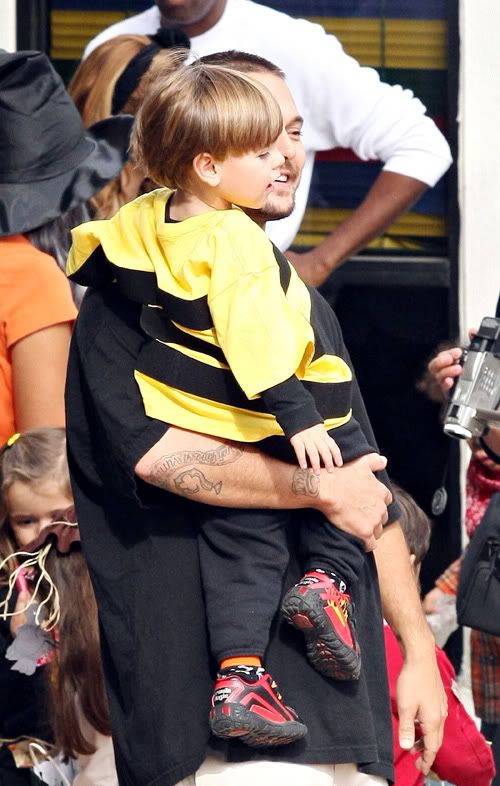 Hugh Jackman
escoted his kids on a trick or treating trip around their neighbourhood with son
Oscar
dressed as a skeleton and
Ava Eliot
as a fairy princess. Nice to see the Hollywood tough man show some sweet soft paternal love!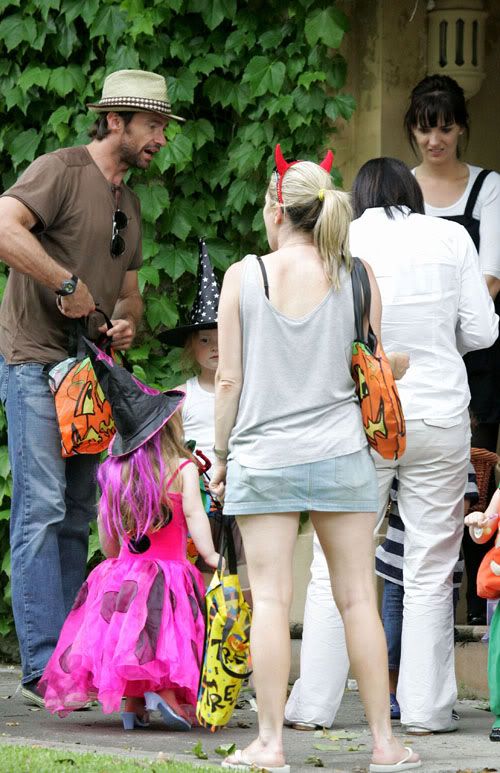 It was a family affair for
Michael Jackson
and his kids
Paris Michael Katherine
and
Prince Michael Jackson II
as he took them out trick or treating! Wow, if Halloween is uniting people so much, I can't wait to see what Christmas brings!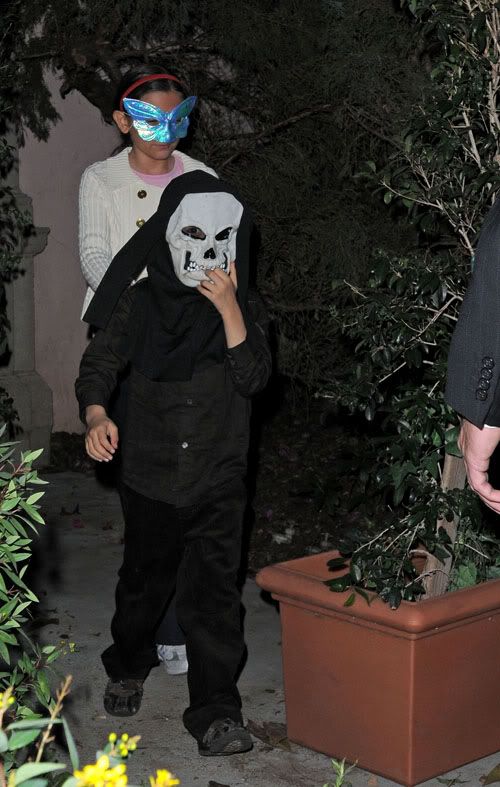 Mariah Carey
and
Nick Cannon
were sexy firefighters... I'm starting to think the only clothes Mariah owns are lingerie... it's all I ever see her in even on
normal
days...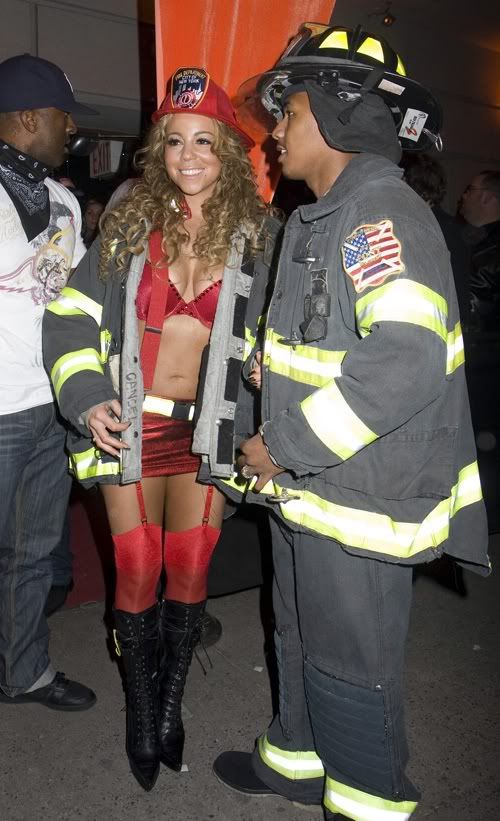 Hope y'all had a good Halloween too!