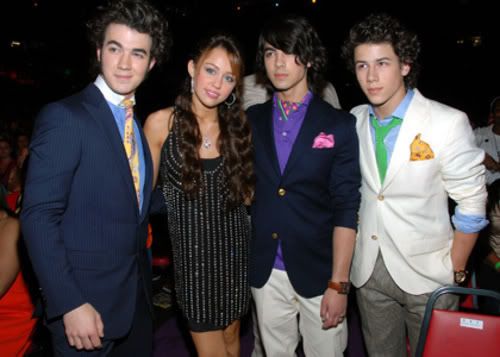 Kevin
, 20,
Joe
, 19, and
Nick
, 16, recently told
MTV News
that they wrote their upcoming single
"Lovebug"
while on the road with pal
Miley Cyrus
.
"We wrote it while on the Christmas break of the 'Hannah Montana' tour. So we were in the hotel room and sat down that night and wrote it in about 15 or 20 minutes,"
Nick
explained.
"The vision for the song actually came from some different inspirations,"
Nick added.
"But Juno was one of our favorite movies at the time, and the soundtrack is always kind of odd, so we decided to put those elements in the song, and it came very nicely."
The
Philip Andelman
-directed "Lovebug" video is scheduled to be released before October 15