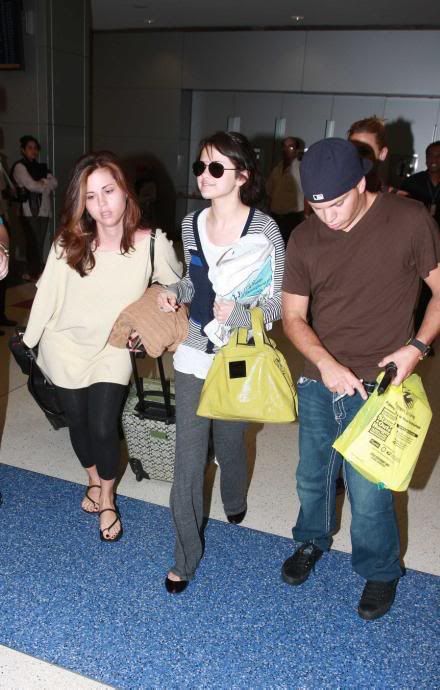 Selena Gomez
spotted at
JFK Airport
with an impressive entourage by her side.

Ooo-la-la.
Only kidding. The guy with her is her
Wizards of Waverly Place
co-star
David Henrie
.
The woman with the sour face and bushy hair
is always with Selena (watch any TMZ video and she'll be there, telling Selena how to act, how to talk, blah blah).
The other girl
may be
Jennifer Stone
; a co-star of Selena's also from Wizard's.
As well as that, is it just me or do all celebrities who start to get paparazzi do the same thing?
Buy really BIG sunglasses and wear them even when it's pitch-black dark outside
? Maybe it's to shield her poor eyes from the bright lights of the camera flashes... Whatever.
More pics
here