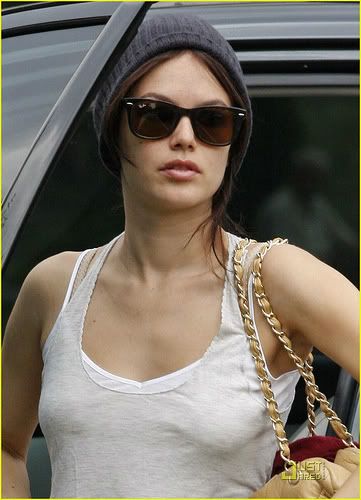 The OC
alum,
Rachel Bilson
, steps out of her car in a Californian neighbourhood donning a cute beanie and big, stunner shades.
If she didn't have those cute, pouty lips - I would've sworn that was
Zac Efron
stepping out of his car, trying to be incognito. (OK, OK, so the boobs and the wifebeater also gave her away...)
Unless of course there is an official celebrity 'uniform' where they're all dressing up in beanies and big sunglasses when they're trying to avoid the paparazzi... if that's the case, then Rachel and Zac, I gotta tell you...
it's not working.
More pics
here
SOURCE:
ONTD