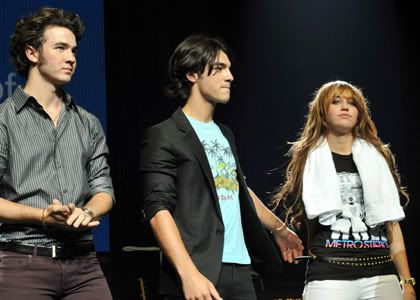 As we posted
earlier
,
Miley Cyrus
, the
Jonas Brothers
and other Disney favourites were at
Disney's Concert For Hope Benefit Concert
on Sunday at the Gibson Amphitheater in California.
The reason for another post on this is because as more photographs have surfaced, it seems that the Brothers and Miley aren't just bringing hope to cancer patients at this event... but also (and probably less importantly) to Disney fans who have been curious about the Jonas-Cyrus relationship.
At one point, even I was left wondering whether there was no hope of Miley and the JBros getting it together and being able to stand one another at events... after all, they do have a pretty messy history.
But, like true professionals and friends; the JBros and Miley seemed as tight as ever.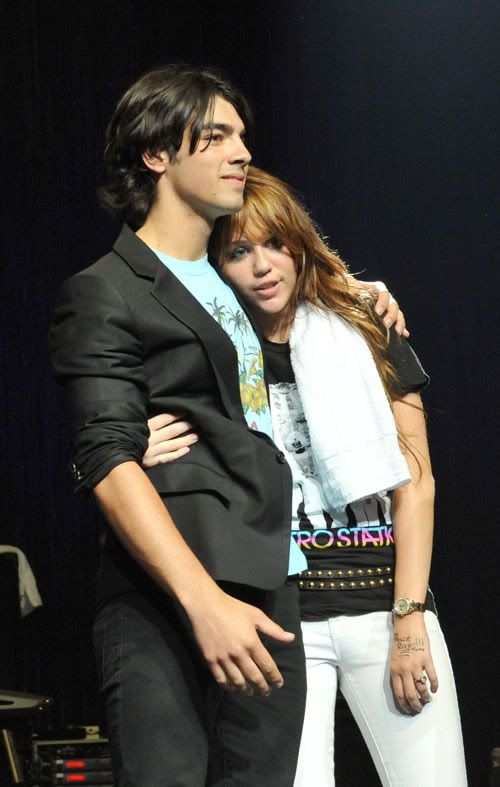 I really hope we see more of Miley, the Jonas Brothers and Selena and Demi hanging out together. Someone needs to pull out the white flag and swallow their dignity so that they can all kiss and make up (not literally, 'cos that might be incest and also maybe cheating on your girlfriend).
What do you guys think?
More pics
here
.