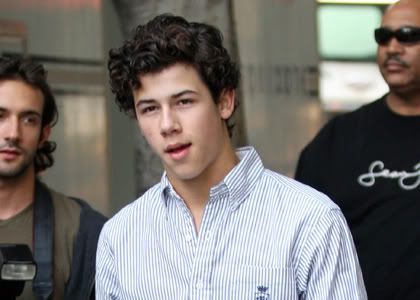 The Jonas Brothers
were spotted on the set of their new music video,
Love Bug
, and it seems that they and their producers are desperate to keep details of the video under wraps!
They were spotted entering their trailer for a quick costume change. To keep the music video under wraps, production assistants covered the JoBros with umbrellas and blankets as they traveled from their trailer to the music video set. You can see Jonas shoes and their bodyguard Big Rob's shoes underneath the blankets!
Check out more pictures
here
Check out the video of Joe, Nick, Kevin and Big Rob hiding behind the blankets as they leave their trailer
here
!