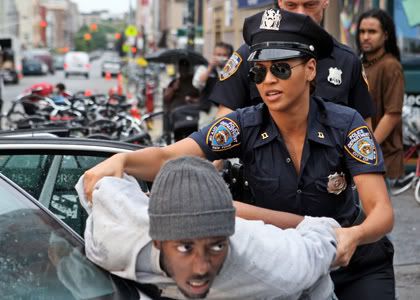 Judging from these pictures taken on the set of
Beyonce
's new music video
'If I Was A Boy'
, if Beyonce was a boy; she'd be one tough butt-kicker.
Beyonce was spotted on Friday donning a police officer's uniform and busting the bad guys in aid of her new music video - the single of which is released in November.
Is it just me or does she make a hotter cop then
Joe Jonas
?
Whatever.
More pictures
here
SOURCE:
GossipGirls