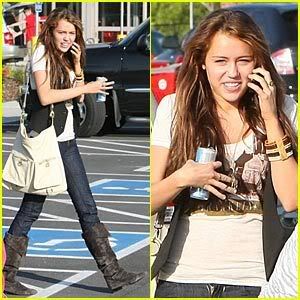 The 15-year-old
Hannah Montana
star was seen out and about with a family friend and her little sister,
Noah
, 8. The trio were seen shopping at Target in Nashville, Tennessee.
When the paparazzi asked Miley about the
Vanity Fair
photos, Miley simply stated "No comment."
Give the kid a break? I think so.
Check out more pictures
HERE
from JJ!