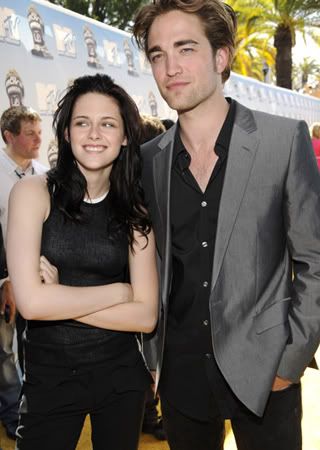 Apparently,
Robert Pattinson
has been using the alias
Randle Patrick McMurphy
on
Facebook
so you know, stalker-fans wouldn't find him. Unfortunately for him, it seems they did.
There's screenshots of his supposed wall-to-wall conversations on Facebook but I'm sceptical. For one thing, he's talking about scoring with Kristen Stewart and getting his thug friends to beat her boyfriend up...
On the other hand, being a fellow Londoner myself, it does sound like a legit Londoner talking on that Facebook so if it is a poser, it's a damn good British one. Words like
'nuttery'
and how he refers to some of the fangirls as
'a bit odd'
sounds spot-on like
Rob
! But fangirls these days probably even know his blood type so I wouldn't be surprised if it was a poser.
The screenshots are
here
and then
here
, and once again
here
and you don't wanna miss this one over
here
and this is just a big old LOL
here
and this isn't really relevent but it's LOLworthy right
here
!
What do YOU guys think?

UPDATE: THIS SHIT IS PHOTOSHOPPED TO THE MAX, BITCHES! I checked it out by searching some of Rpattz's so called 'friends', they are real people on Facebook but their friendslist show no RANDLE as being added. That means Randle does not exist on Facebook and that the poser photoshopped a bunch of random people's profiles into their fake conversations.
Sad!