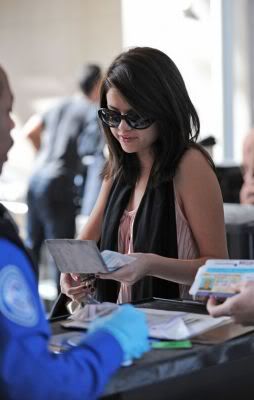 Disney
girl
Selena Gomez
was spotted by the photogs as she departed from LAX to head out to her hometown... Texas. She'll be spending Thanksgiving there.
Good riddance!
I think she's over-exposed for a celebrity whose in a
Disney
show that's not even that popular. She's nothing special. If she fell from grace, fifty other
Disney drones
would rise in her place. She's replaceable and let's be honest... damn predictable too. It's getting boring,
Sellyface
.