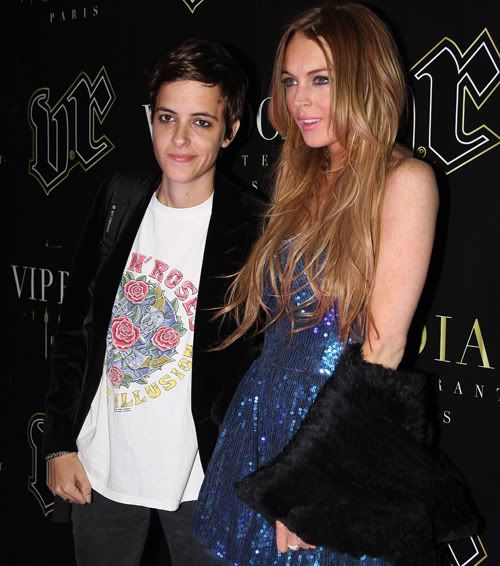 Lindsay Lohan
was out at a Parisian night club wearing... a fur stole. Can you hear the
UH-OH
ringing in your ears already?
She was swiftly punished by
PETA
-loving activists though, on her way to the VIP Room Theater on Saturday night with girlfriend
Sam Ronson
. As she stepped out of her car and proceeded to head into the theater, a short-haired woman pelted flour at hair. Lindsay's immediate reaction was
'Oh my God!'
and she yelled a prolonged
'Ohhhh My.... GOD!'
again as she quickly ran in while her 'people' chased down the woman. She got away, yelling 'She's a fur hag!' or something to that effect.
I love LiLo but this is funny shit. I love how Sam Ronson just walks after a flour-bombed Lindsay all calm and collected like nothing happened.
Smooth!
Check it out: