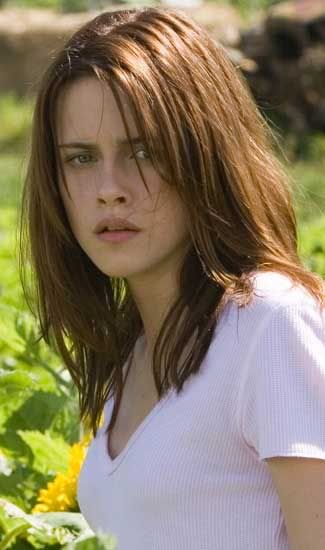 Twilight
's leading lady,
Kristen Stewart
, sat down with
MSN
to talk about the obsessive legion of fans that the popular movie has following it... and she meant
literally
following it, from venue to venue as she went about promoting the movie.
Talking about the fans who came out to show their support, Kristen was blunt, saying she
'kept her head down the entire way. I just didn't pay attention. I was like, 'You guys are celebrating something that has not come true yet. So, you are really retarded and have nothing to do with this creative process and I really don't want to hear you celebrate in front of me. Get out of here! It's my responsibility!'
I understand she's a committed actress and not everyone likes the limelight, the screams of fans and the irritating flash of the paparazzi's cameras but still... it's a little harsh, don't you guys think so?