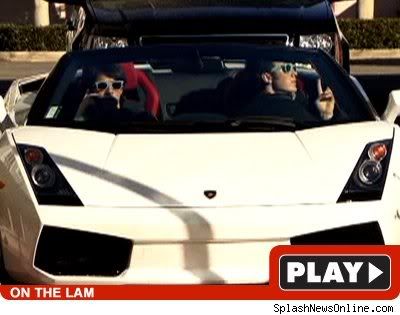 This week,
Kevin Jonas
turned 21 and was seen driving around in a hot white Lambo! Naturally, the fans connected the dots and assumed the hot new ride was his, but
Kevin
claimed in a blog on the Brothers' offical
MySpace
blog that this was not the case - the Lamborghini had been
loaned
to him by a friend for a day.
Since then,
Kevin
has been seen driving around
with girlfriend
Danielle Deleasa
....
And just yesterday, he was spotted stepping out of the car late at night in Hollywood.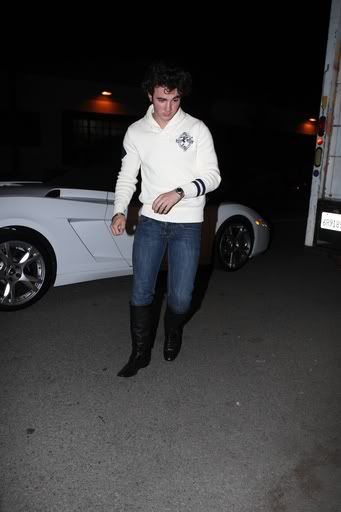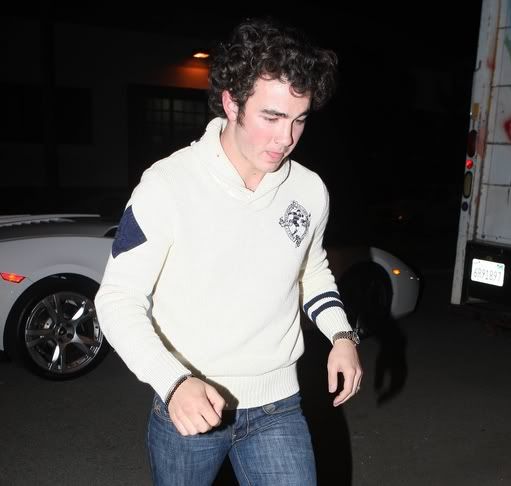 Do we still think it's borrowed?