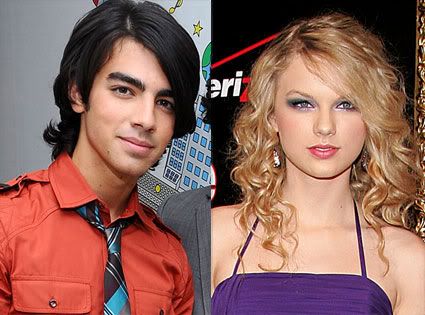 Looking at the
Jonas Brothers
latest blog update on MySpace
and the comments in it - it seems as if there's quite a bit of negative backlash for the brothers.
The new blog advertises the deluxe edition of
A Little Bit Longer
but fans, like the one highlighted there, seem more interested in
Joe Jonas's
break-up with
Taylor Swift
. It seems like the girlie JB fans know what heartbreak feels like and are sticking up for
Team Taylor
.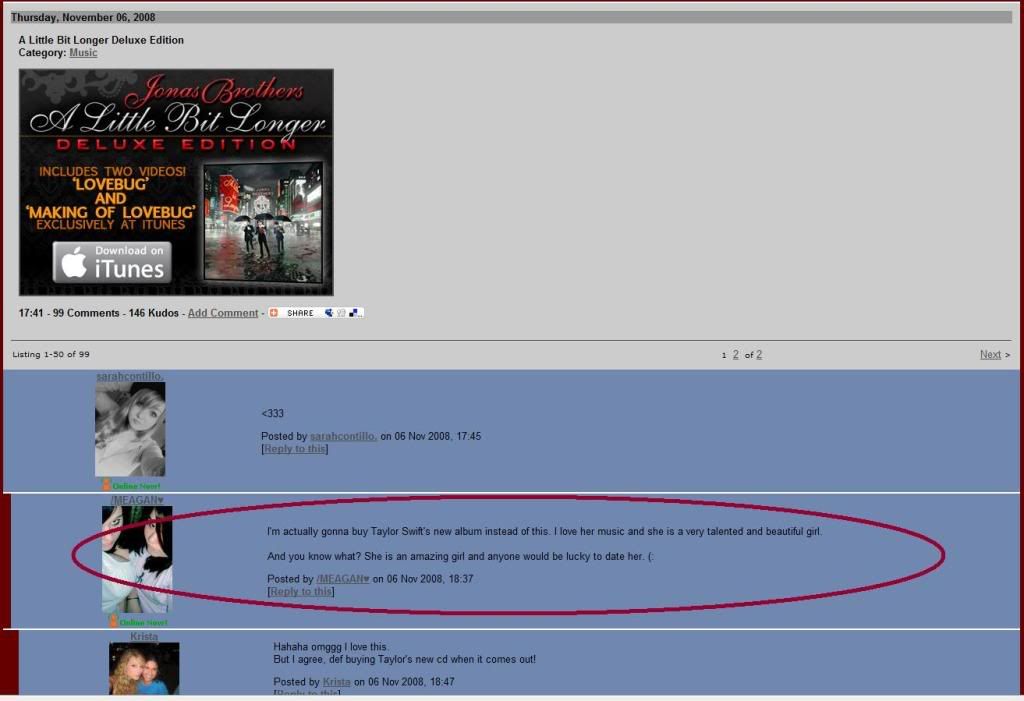 Still, I think it's a little harsh to hate on
Joe
... I mean,
we've only heard Taylor's side so far.
What do YOU think?