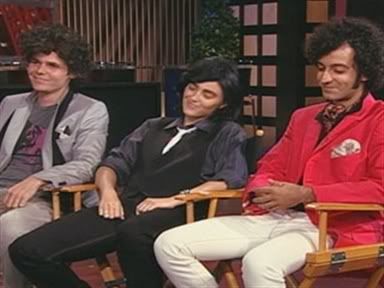 The Chelsea Lately Show
has become an unspoken enemy of the Jonas Brothers with host
Chelsea Handler
taking every opportunity to chastise the three
'virgin man-childs.'
It seems like she's so desperate for new stories on them that she can give a humorous twist to that she's resorting to taking stories from
Star Magazine
. That's pretty desperate.
Extract taken from the latest
Star Magazine
... anyone with a brain knows
Star
is 99% bullshit, 1% lucky chance guesses that they get right:
'Joe is absolutely obsessed about what he wears and how it looks. He even goes as far as putting his Ray-Bans on the fake Joe.. .His brothers think he's crazy, but planning his outfits on a mannequin saves him time in the morning!'
A Chelsea Lately segment talking about the mannequin.