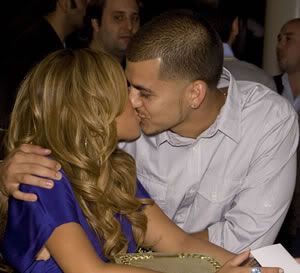 Nearly a week ago now,
Disney
hot girl
Adrienne Bailon
's representatives confided in
TMZ
that the
Cheetah Girl
was the 'victim of a crazy extortion plot' in which 'several practically nude photos have been stolen from Adrienne's laptop, and sources tell us the scumbag who took 'em is trying to shop them around to the highest bidder.'
Apparently, 25 year old
Bailon
lost her laptop at
JFK airport
in October which contained semi-nude pictures of her taken as an anniversary present for boyfriend
Robert Kardashian
... what else would you give a
Kardashian
as a present if not something related to anal sex?
When I first read this, I thought it was a little bit weird that her publicist would tell this to
TMZ
... why add the spark to the fuel when the shit hasn't even hit the fan yet?
Oh, right... I'll tell you why. The photos innevitably ended up on the blogosphere and
Little Miss Not So Little Ass
was hoping to use them as an official break away from her
Disney
image. She's now even been offered a multi-thousand dollar deal to appear naked in
Playboy
!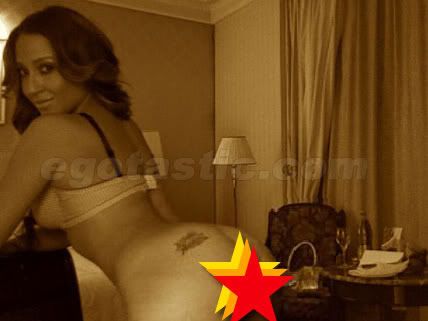 A girl's gotta have a life after Disney, I guess! And it did work for
Vanessa Hudgens
... except Vanessa didn't plan it all like some sneaky scary-ugly-assed how. She was genuine.
Bailon
is not. Say hello to a failed career, people!