It's pretty damn digusting to think the paparazzi are making major big bucks off a two year old's innocent endeavours as she explores the world, goes out and about with her mommy and daddy and just acts like a baby... because she is one.
Yet, that's exactly what is happening to
Suri Cruise
- the girl who was born into the world with photographers trying to break into the heavy-security hospital where her mother was giving birth to her. I'm not going to lie. I kind of cry a little inside every time I see her because you know how being the limelight screws you up and this little girl has the face of an angel...
Well, being under constant surveillance means that every time little Suri has a busy week with lots of outtings... so do the paparazzi. Hail the pictures in all their glory.
You sick pedos.
Tom
and
Suri
are spotted on Saturday afternoon (4th October) leaving their
New York City
apartment. Suri looks gorgeous in a shocking red dress. These are the father-daughter moments I wish my father had shared with me. The old bastard.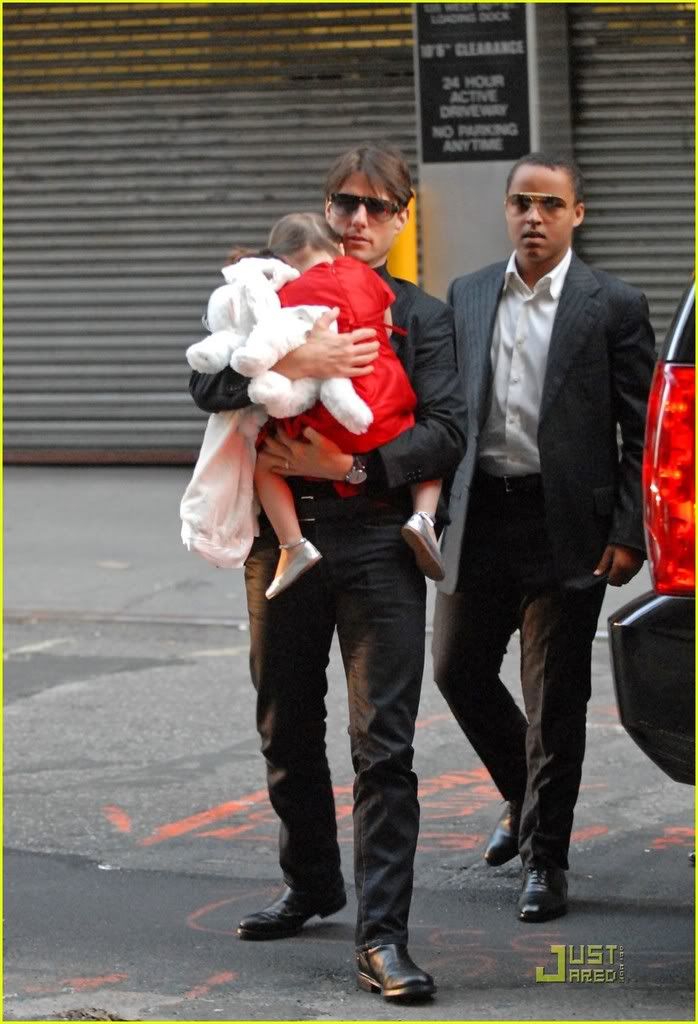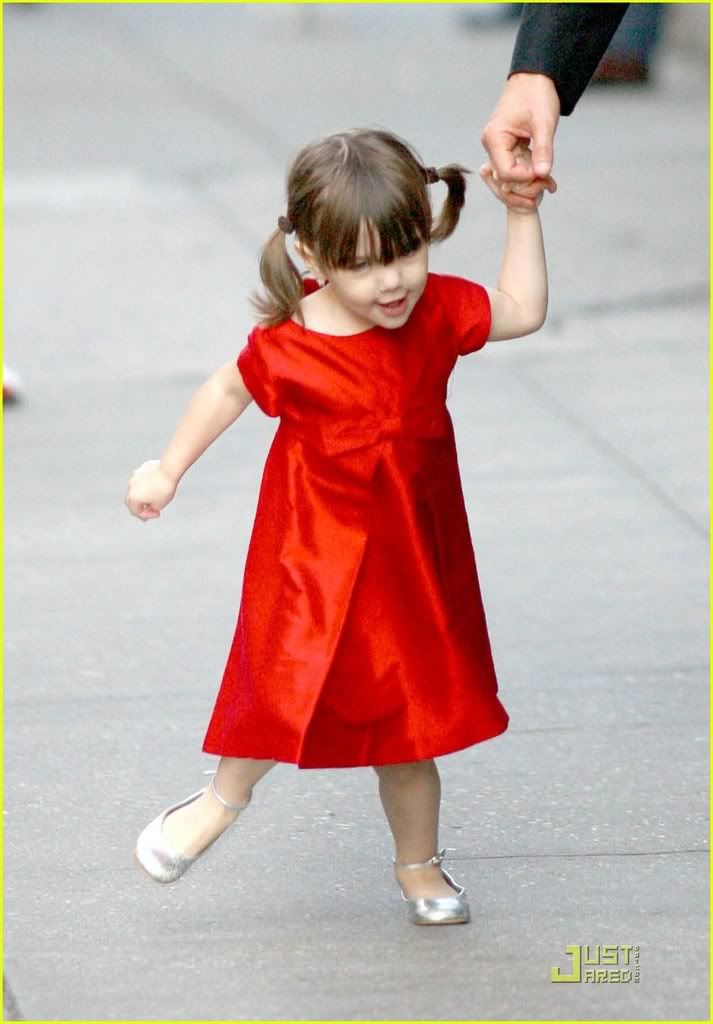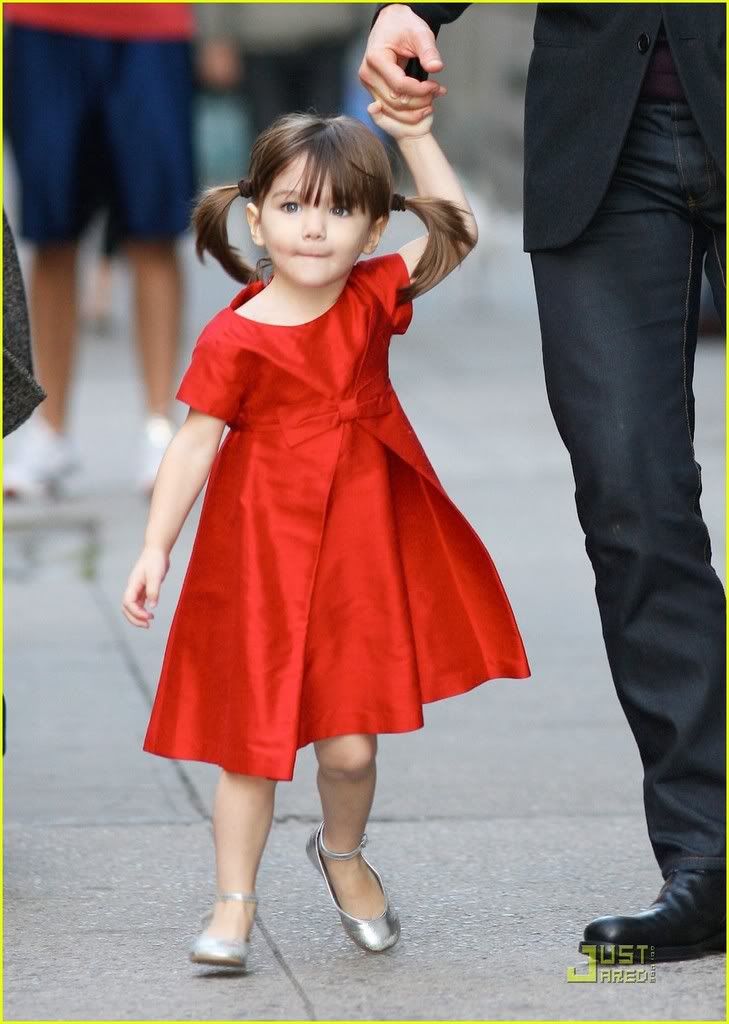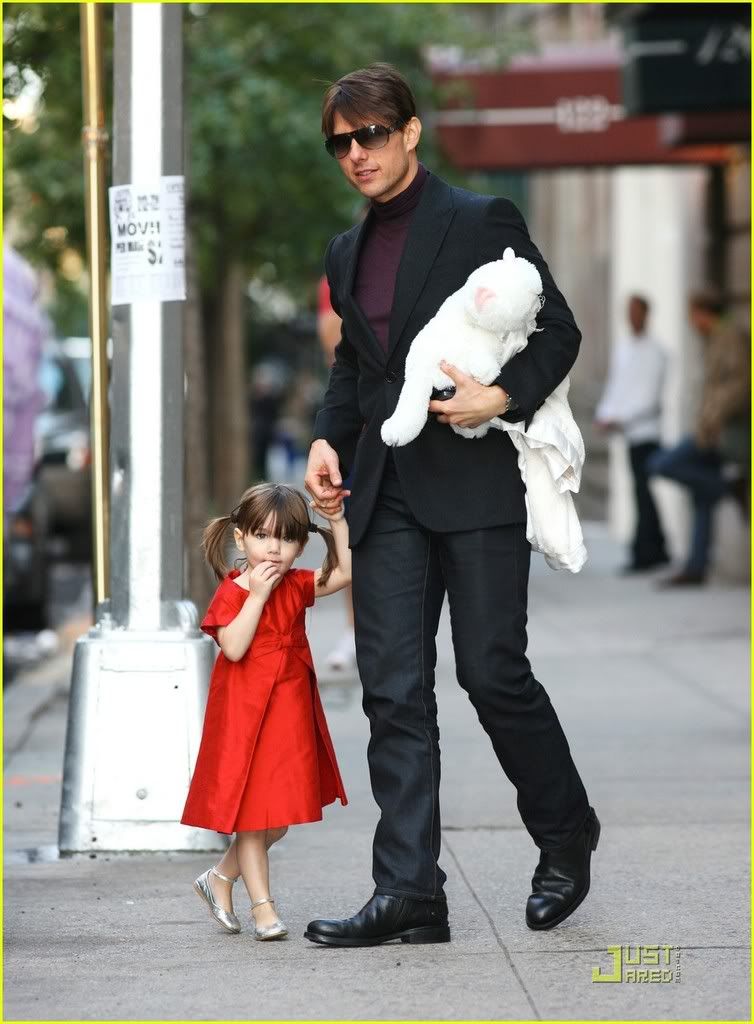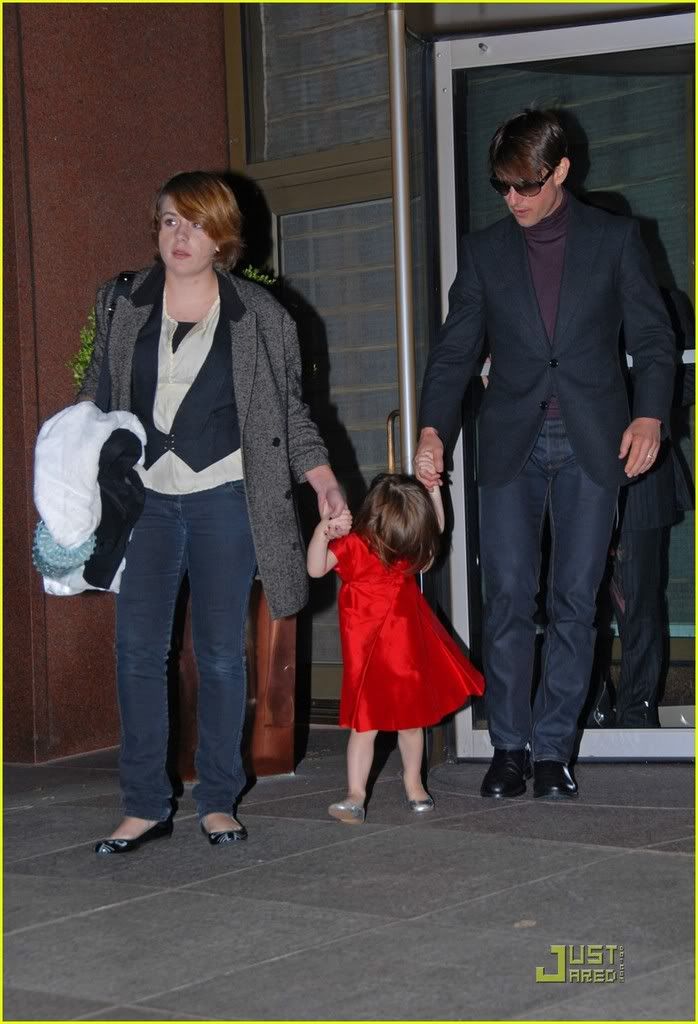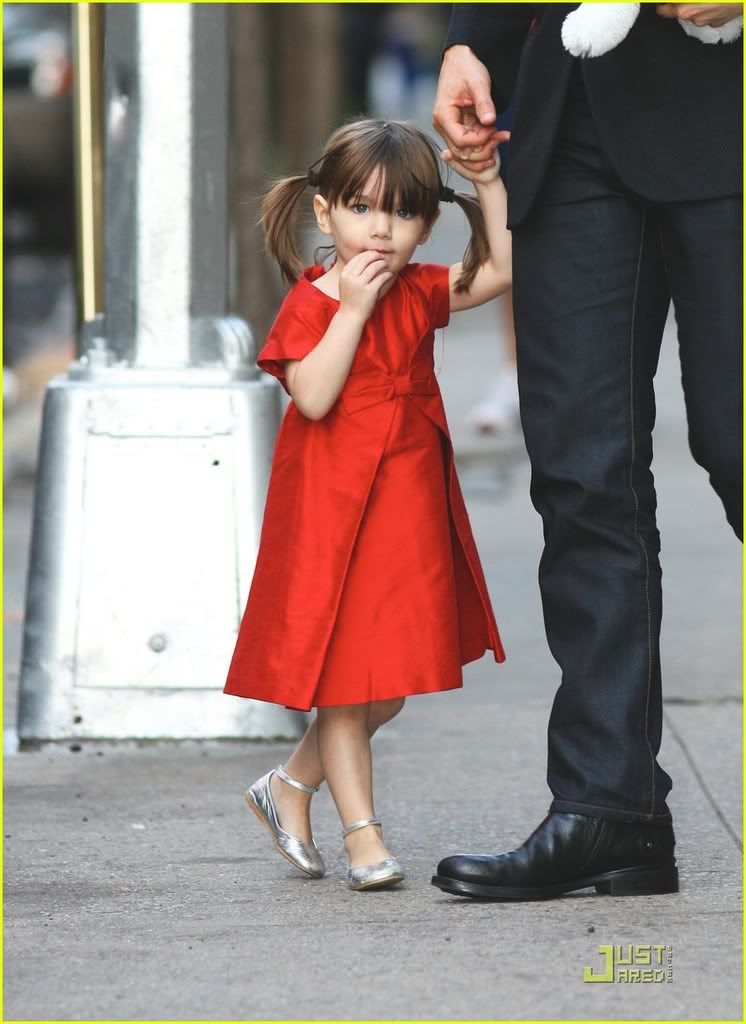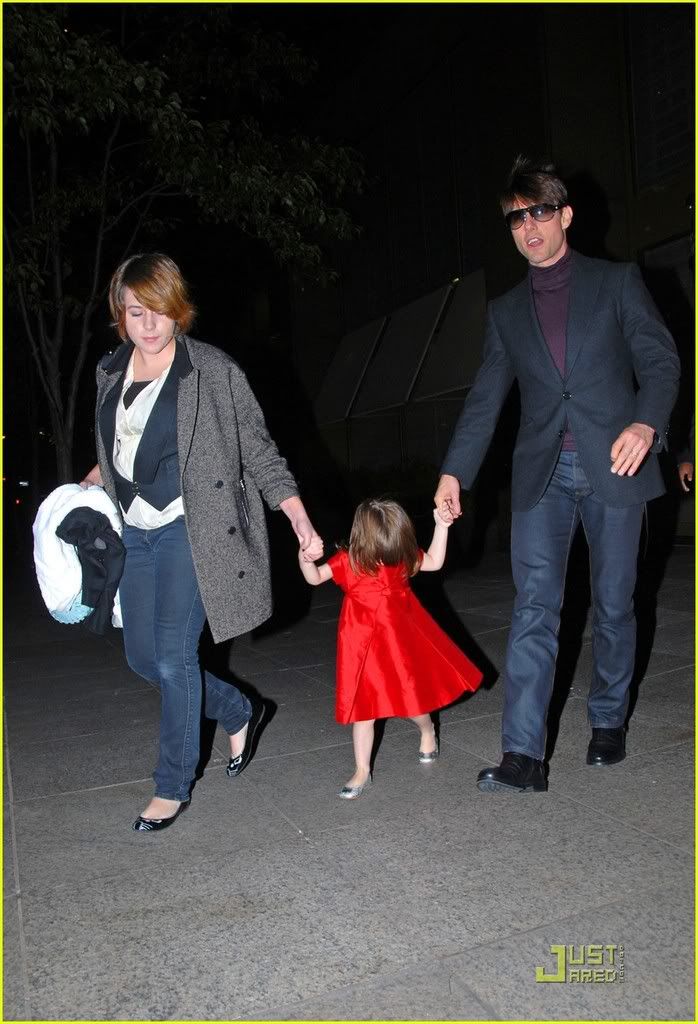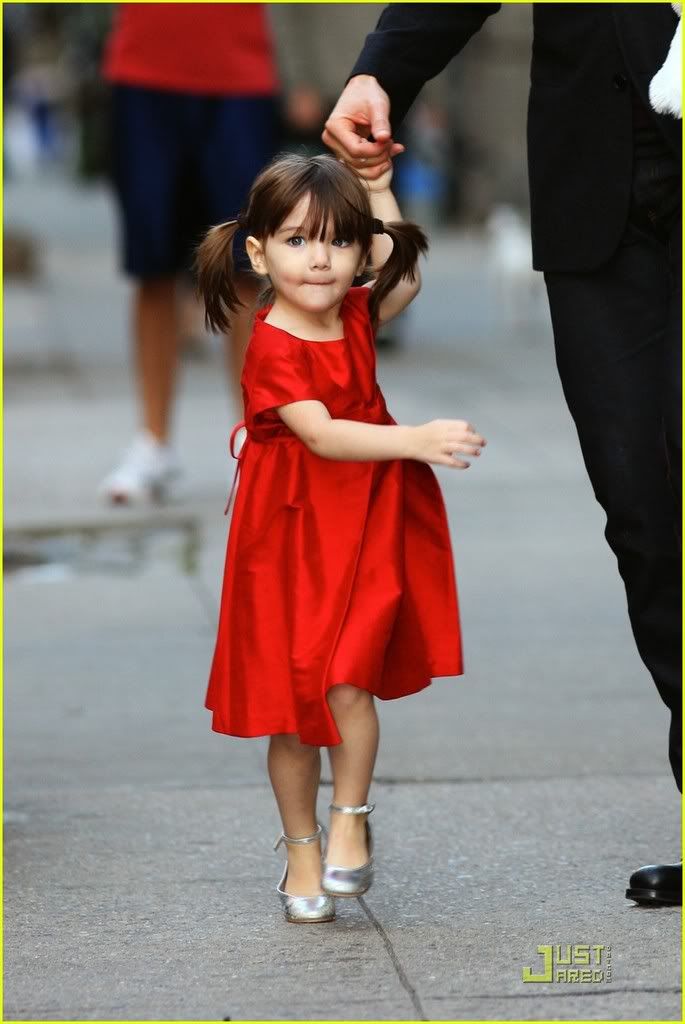 Is it so very wrong that I find Tom hot in these pictures?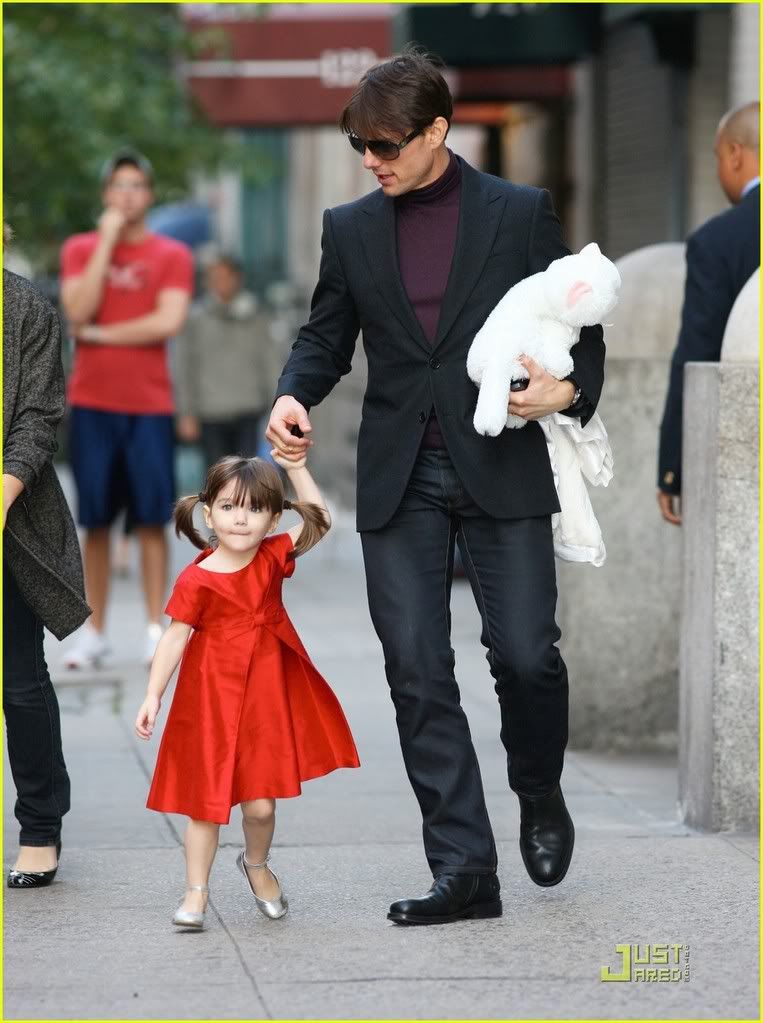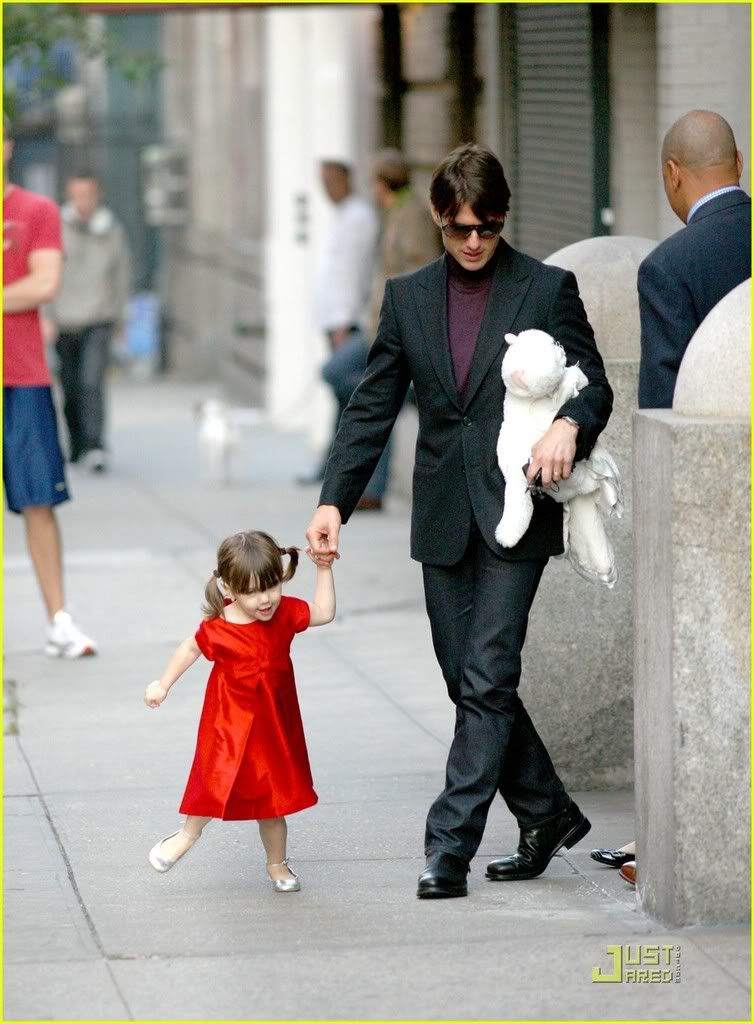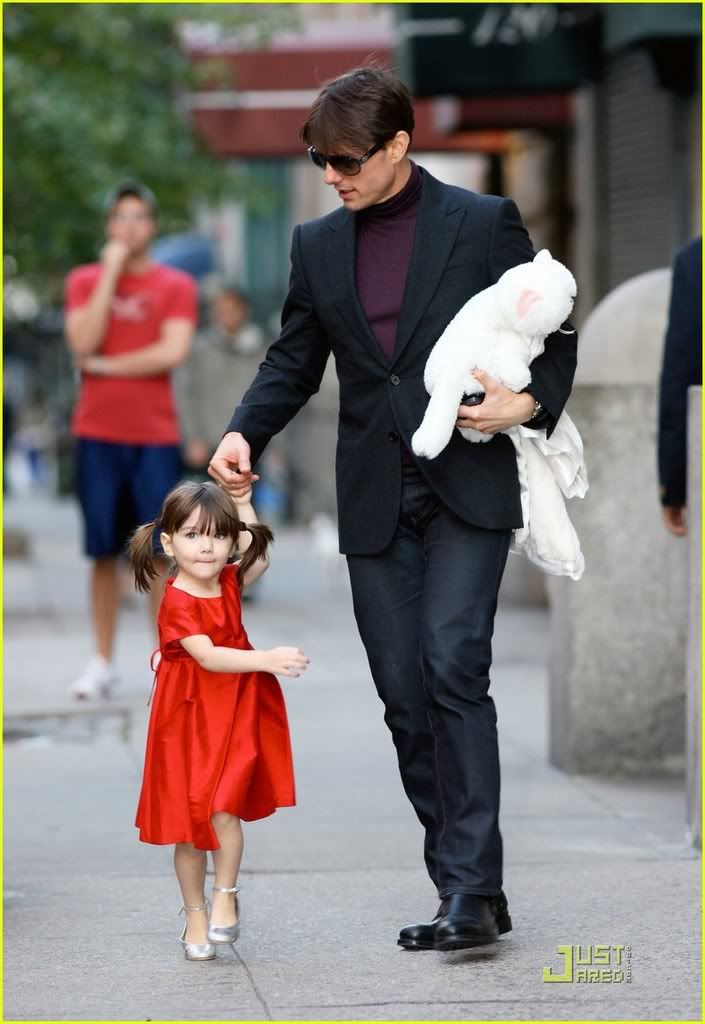 On Sunday morning (5th October),
Suri
is seen bundled up nice and warm with her mommy this time. The mother-daughter joined Tom's other kids:
Conner
and
Isabella
at
Alice's Tea Cup
in NYC for brunch. What a cute family outing. Oh, and once again - Suri's wardrobe proves to be better than mine. It's shameful when a two and a half year old kicks your ass in the style department. Really is.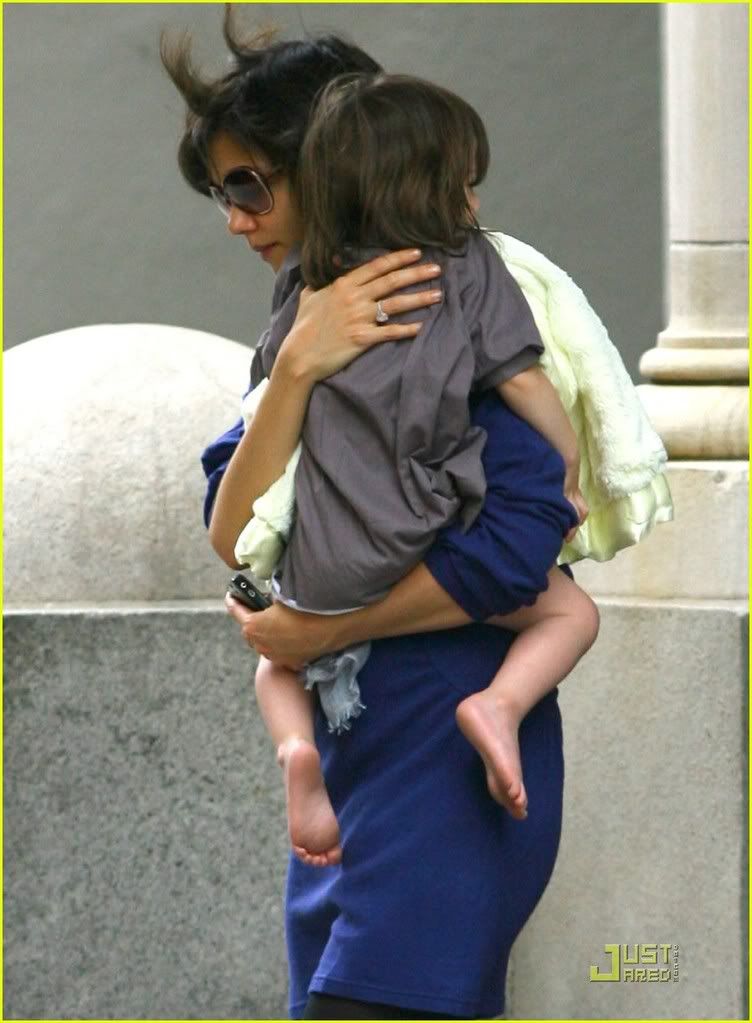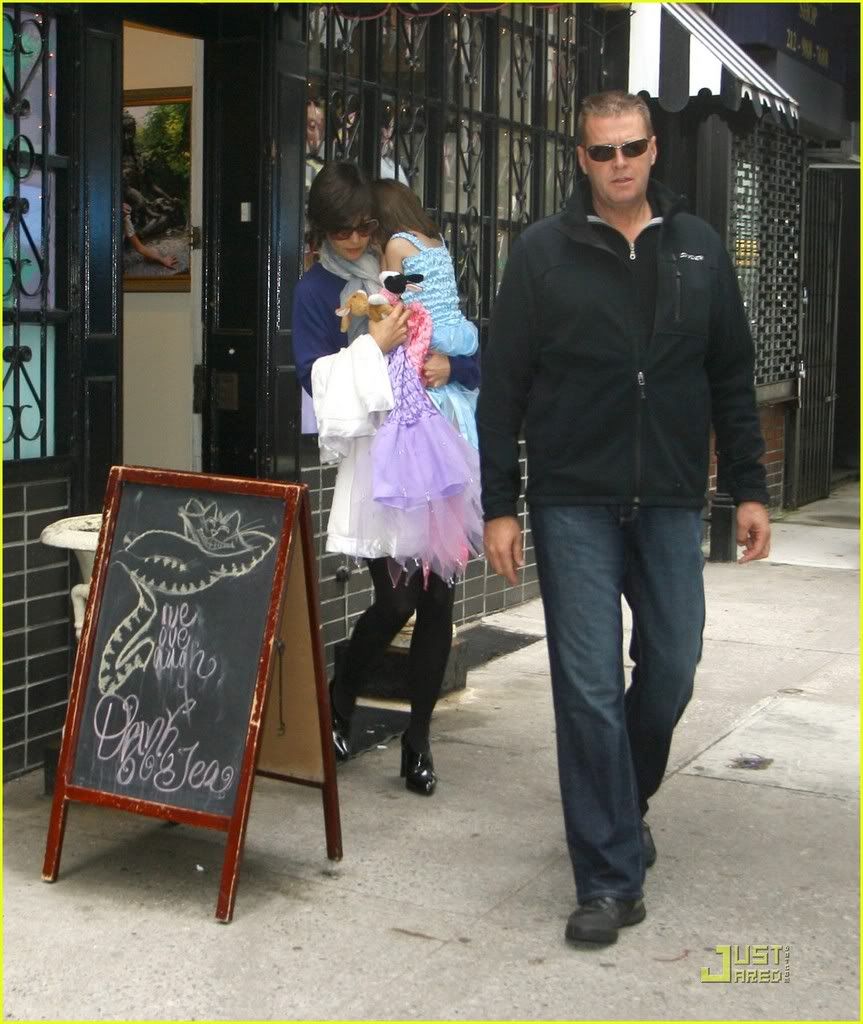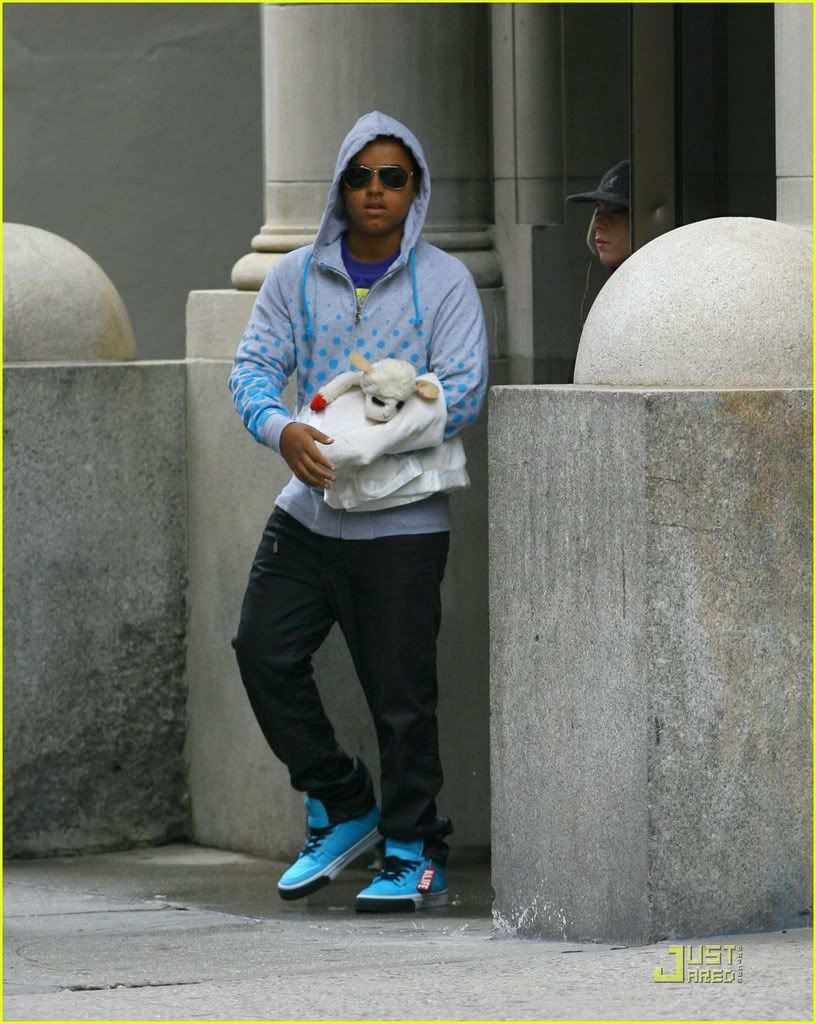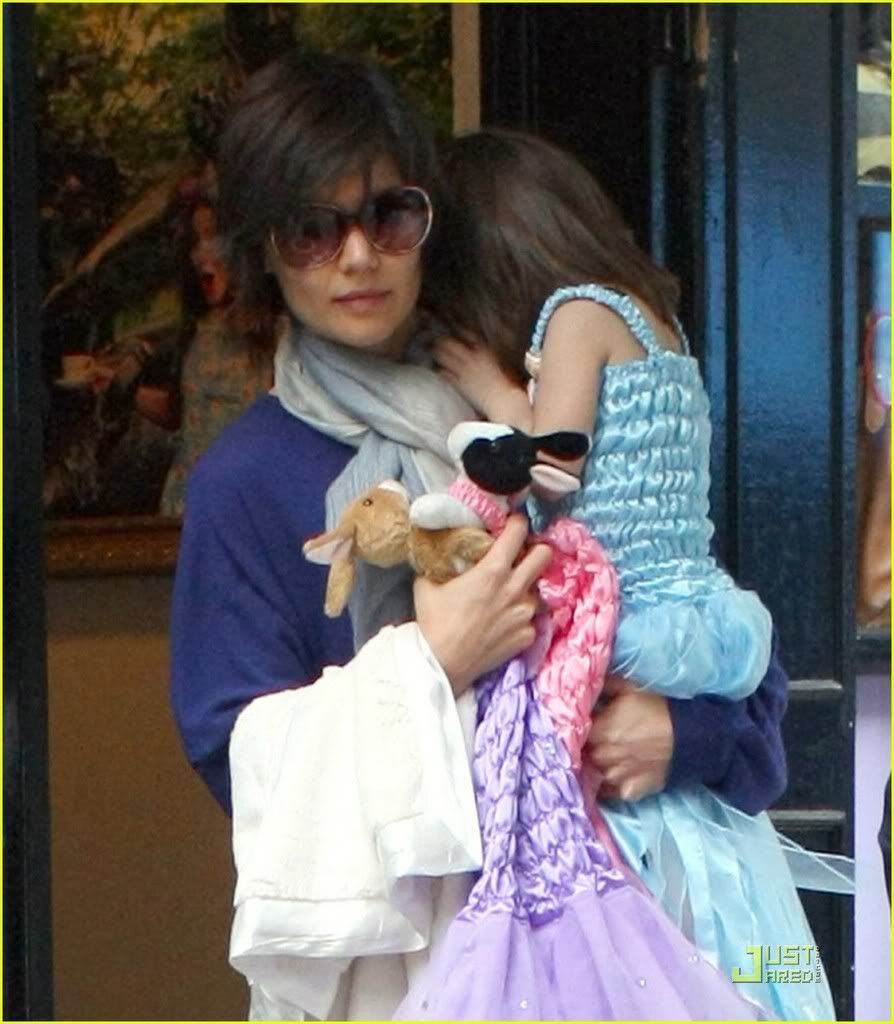 Then, on Monday evening, Suri has the pleasure of having both parentals by her side as both Tom and Katie leave an office building on Broadway in the SoHo neighbourhood in NYC.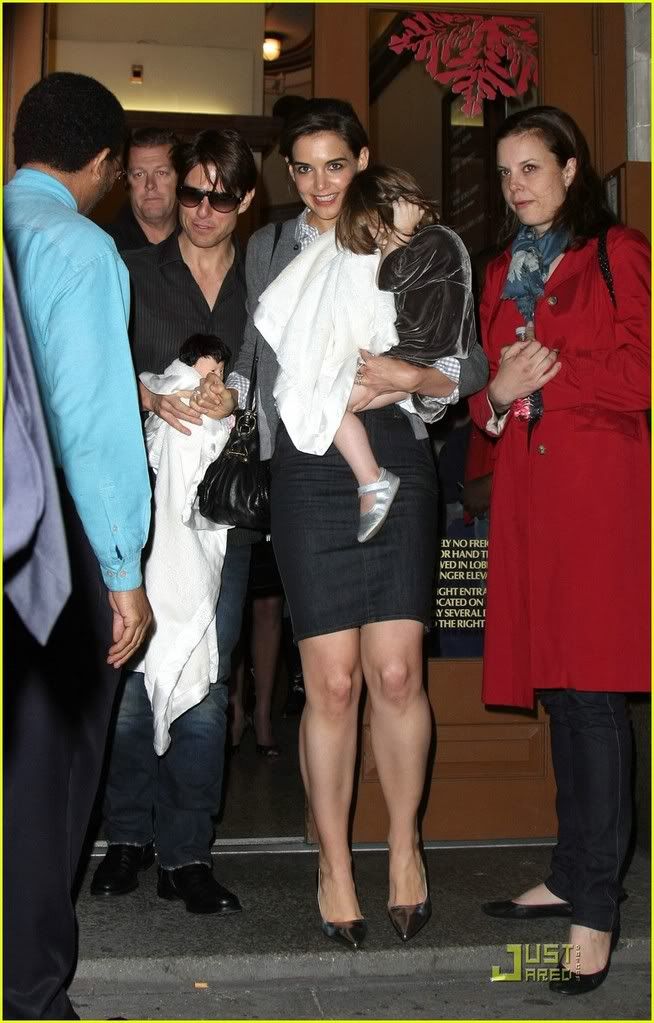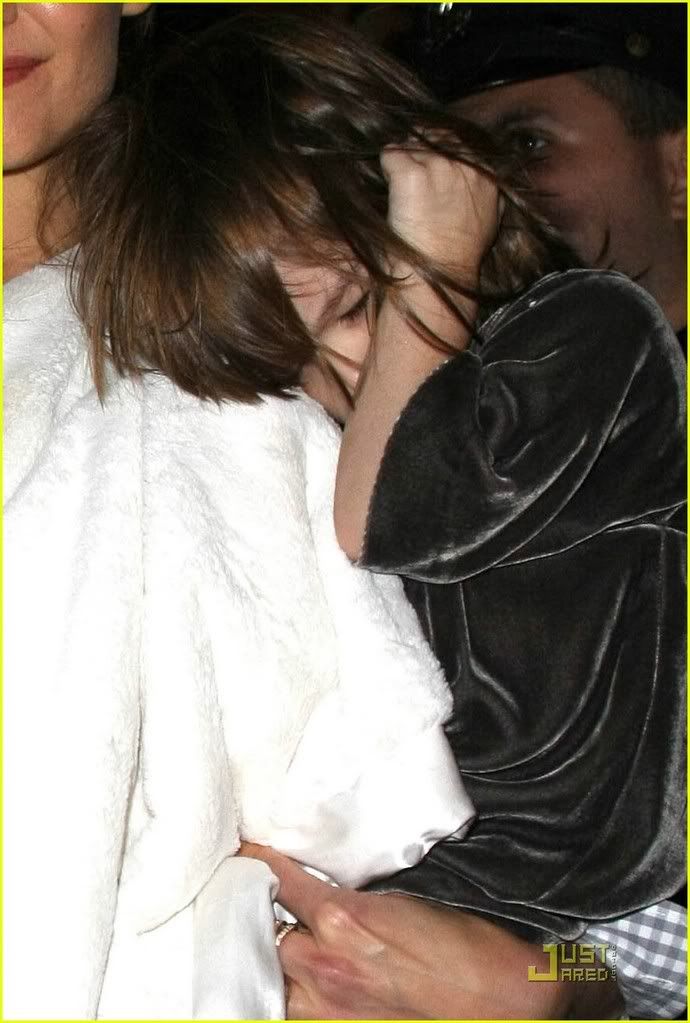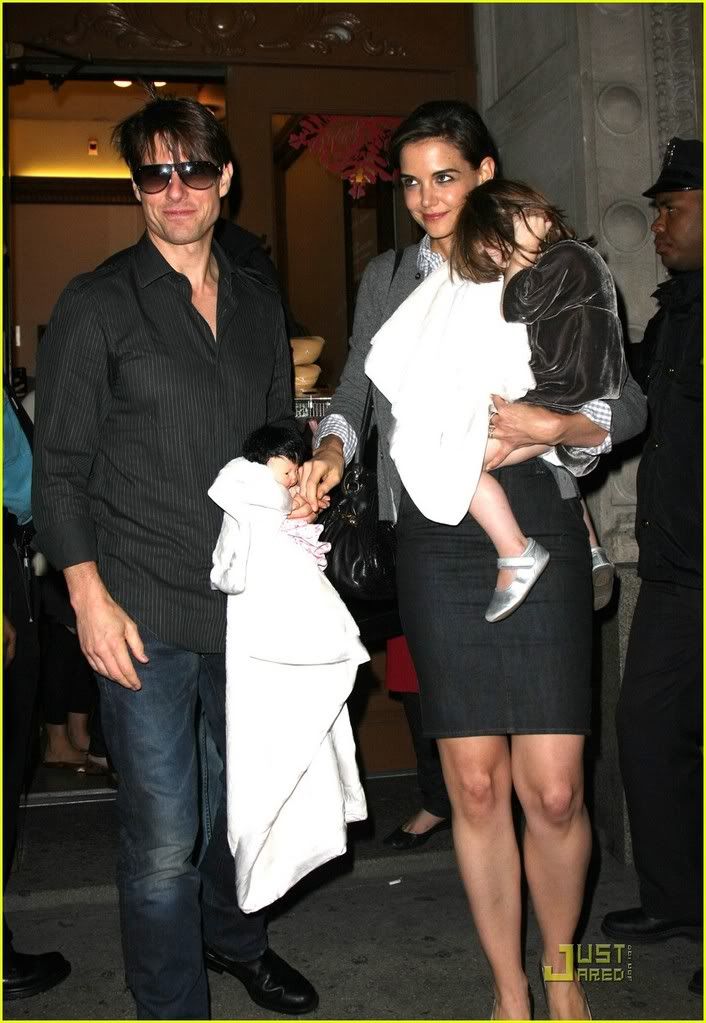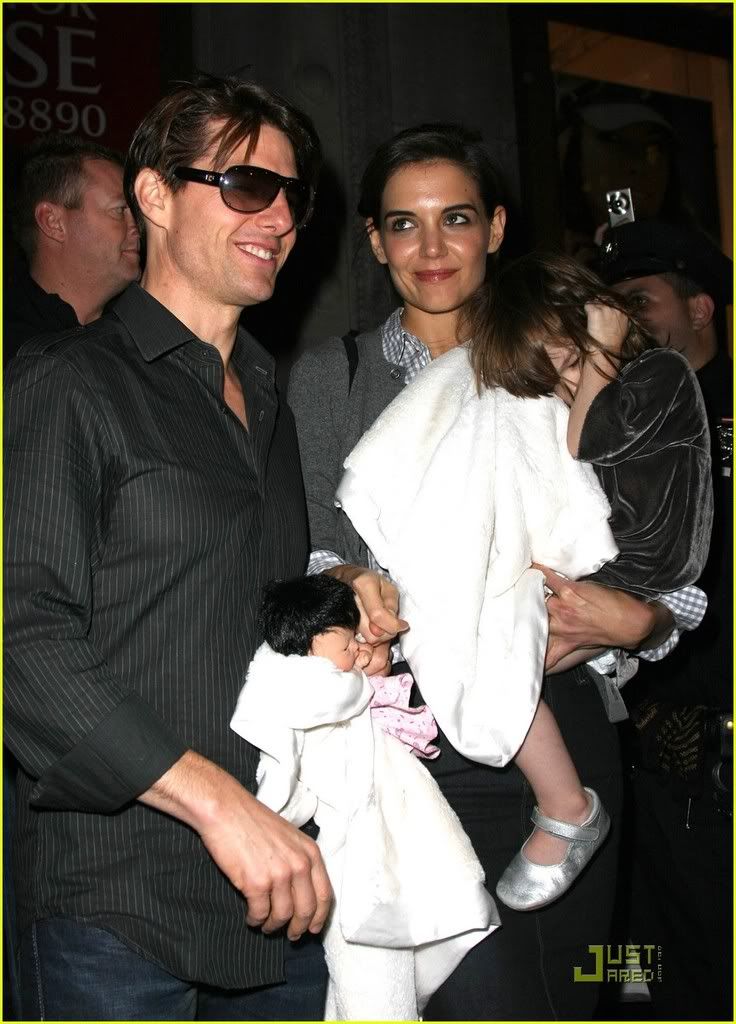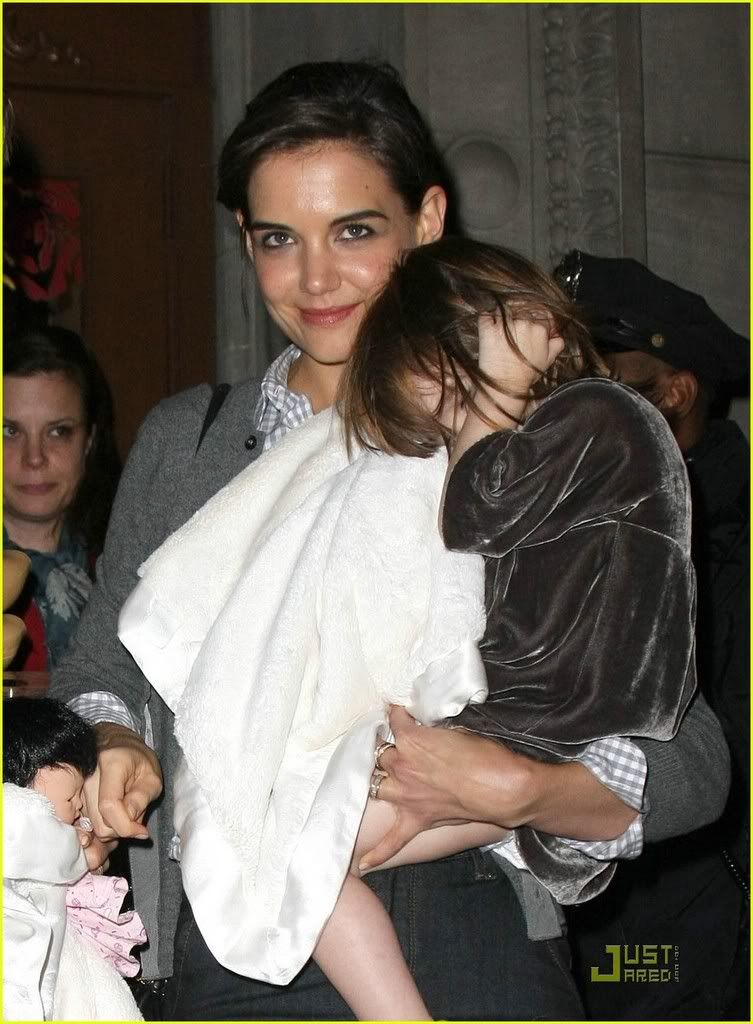 The next day, on Tuesday afternoon, Katie takes Suri out of their NYC apartment. Suri seems to hate the paparazzi. GOOD girl Suri. Keep hating the attention. Don't go down the attention whore route... Damn, I just told a two year old not to be a whore. This is why I'm sure I'm infertile. How could God give ME a child?!