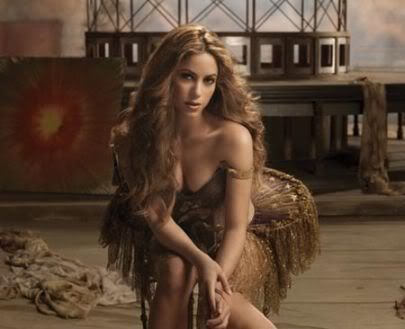 As election season approaches, more and more celebrities are coming out and using their famous faces for good. They're urging you
AMERICANS
to vote!
Colombian pop star
Shakira
can't vote in the US presidential elections but nonetheless, that didn't stop her from throwing her support behind
Barack Obama
on Thursday (2nd October).
"If I could vote, I would vote for Barack Obama because I think that he is the person that can bring the world the true American message,"
she said, according to the
Associated Press
.
If you can legally vote, I seriously suggest you use this vote wisely (Vote Obama!) and bring change to your country. America has put up with bullshit for eight years. It's supposed to be one of the most advanced countries in the world and yet it allowed
GEORGE BUSH
to have complete control over it? Duh. Not smart. Get
SMART
!
VOTE.