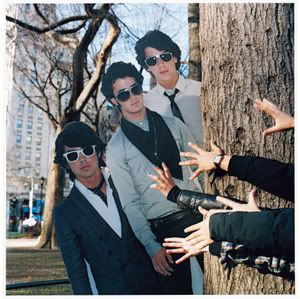 The Jonas Brothers
recently revealed to
Heat magazine
that they've crushed on
Victoria Beckham
. The boys picked Victoria as the person they'd most like to send into space because
"she would show aliens the perfect body of a woman."

The boys picked Posh as part of a
Bebo
project called
A Message From Earth
, a digital time capsule which will be beamed into space from the National Space Agency in Ukraine.
I can see why
Posh
may be appealing - she is a style icon and the image she projects is one of a very beautiful woman but I strongly doubt her figure is healthy. She's been known to have issues with eating disorders.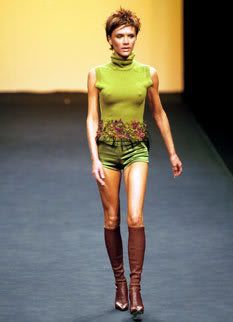 I guess growing up in Hollywood has affected some things in the
Jonas Brothers'
lifestyle - for example, being attracted to impossibly thin women (
Taylor Swift
,
Miley Cyrus
,
Selena Gomez
- all stick figures, even if they are amazingly talented and beautiful... I can still pick them up between my thumb and forefinger and maybe if I squeeze... I might squish them!
Ouch!
)