Vanessa Hudgens
writes cute little things like
'ZE <3'
on her hands. We've see
n Ashley Tisdale
pay a similar tribute to her boyfriend
Jared Murillo
by scribbling on her arms too. In the past, we've even spotted a few little hints to
Nick Jonas
printed on
Miley Cyrus
but it looks like Miley's risking ink poisoning for a new guy now.
A picture from one of Miley's performance at
MGM Grand venue
at
Foxwoods casino
reveals that on her wrist, she has
'JG + MC = Loveheart'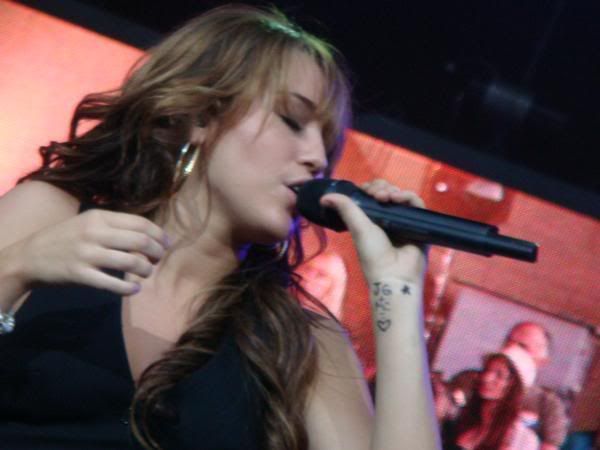 I guess that's pretty much proof positive that hottie
Justin Gaston
may be her new guy. Can I just say, as much as I love Nick Jonas and the JBros... Justin Gaston is definately way hotter.