Last night (16th October), LA was host to the premiere of
High School Musical 3
starring Disney favourites such as
Ashley Tisdale
and on-and-off-screen couple
Zac Efron
and
Vanessa Hudgens.
Lots of other
Disney
stars came out in their shimmering gowns and strutted their stuff for the premiere. They're all so pretty! And shiny! I want them... f
or my human collection of pretty and shiny things. :)
Nick Jonas
's girlfriend was there, 'cos you know, she has so much spare time, wearing what I can only describe as a bag. Not even a good bag at that.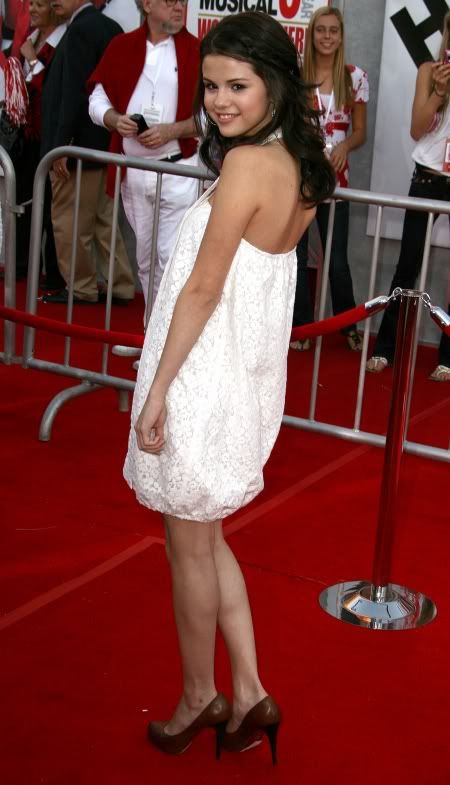 HSM
newbie and obvious star of
HSM4
,
Jemma McKenzie-Brown
looked older then fifteen on the carpet. I thought it was only American girls who looked so drop dead gorgeous and older then they were but apparently it's in British genes too 'cos this chick is from London! Then again, she is entering
Disney
and we all know they breed their stars in secret laboratories on a remote island somewhere...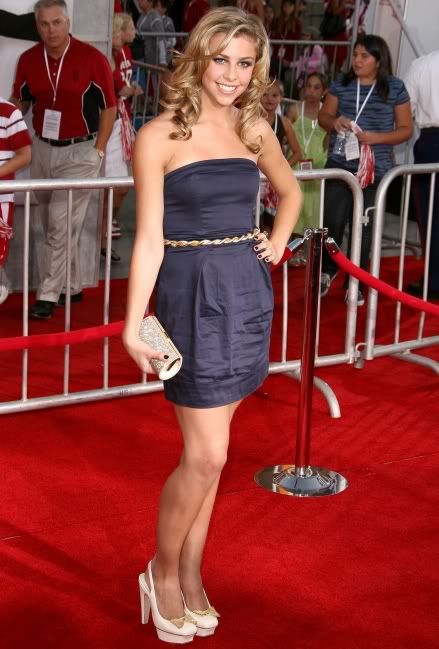 Brenda Song
was there looking absolutely fabulous. This girl knows how to dress! She's gorgeous and I think her beauty is wasted on the Disney channel. Two pictures of Miss Stunner for you!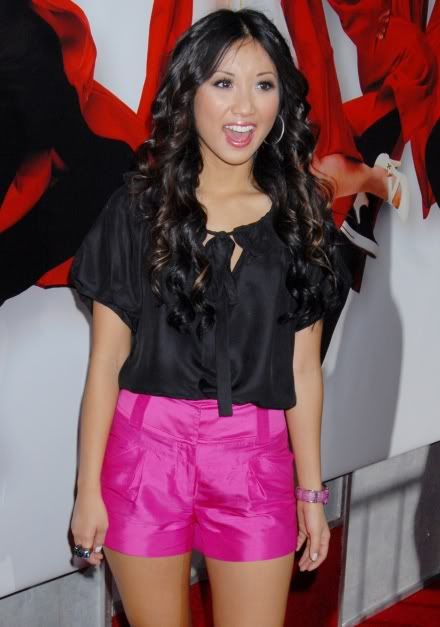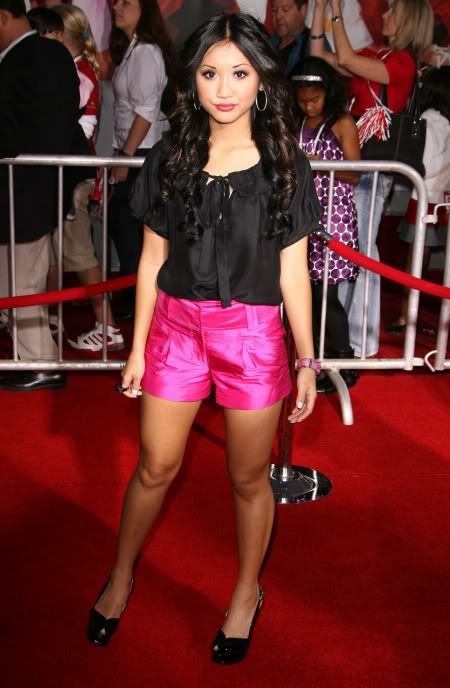 Nick Jonas
's girlfriend's friend
Jennifer Stone
looking striking in a red dress. Pretty, pretty.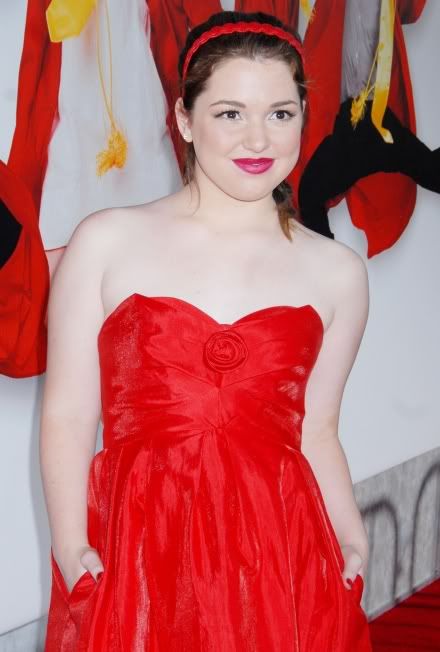 Camp Rock
cutie
Alyson Stoner
was there wearing that predictable smile. She struck some pretty powerful poses on the red carpet.

Ashley Tisdale
was probably the hottest, most sophisticated thing on the red carpet amongst all the
Disney
tween stars. Looking svelte and sexy in a plunging neckline with darker hair; Ash wowed on the carpet.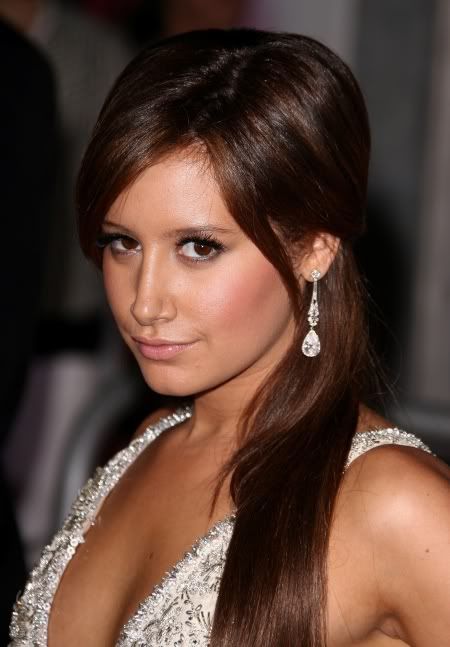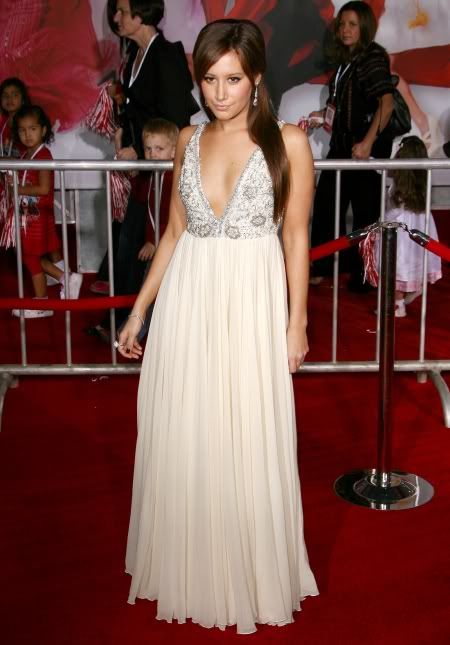 Of course,
Mr and Mrs Zanessa
were there too. I love how the HSM cast are kind of like role models for the rest of the
Disney
actors.
Zanessa
and
Ashley
have actually gone places with their careers outside of Disney and this movie is their official emancipation from Disney's stranglehold. They have a lot to celebrate - no wonder their smiling!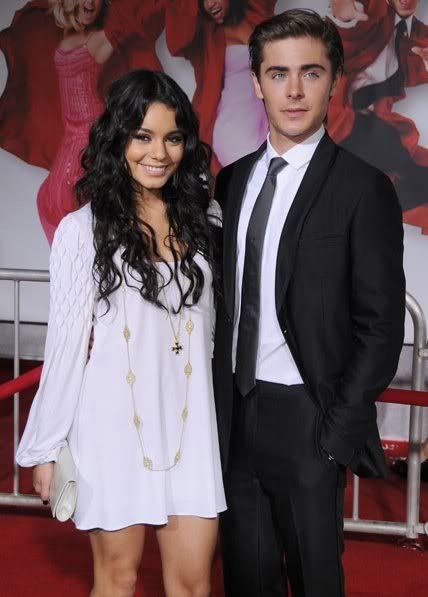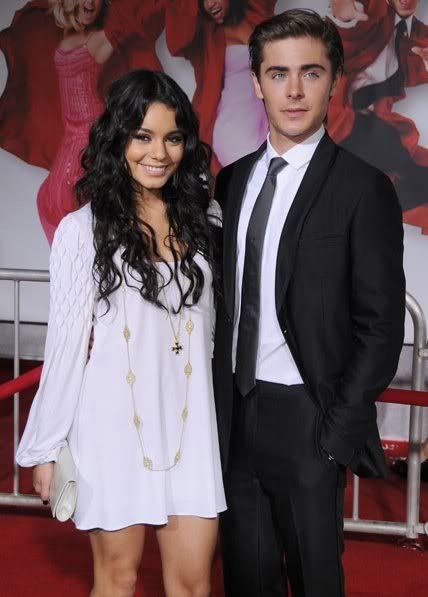 It looks like WHITE was a big theme on the red carpet in LA!