Entertainment Weekly
have rounded up the 24 most annoying TV characters....
do you agree with their list?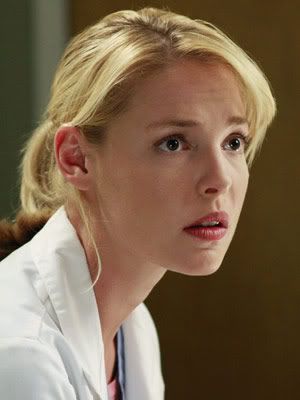 Izzie
, from
Grey's Anatomy
. Man, she used to be my favorite, but now all I want to do is shove her off the neat walkway that runs through Seattle Grace. You know, the one with the pretty panoramic view of Seattle.
— Jeff
Mohinder Suresh
, from
Heroes
. Not sure if it's the character, the actor, the over-enunciated accent, but every time he appears on screen I just think, ''Shut up, Mohinder.''
— Kathleen
DUDE. MOHINDER IS BAD-ASS. DO NOT MESS WITH MY HEROES CHARACTERS!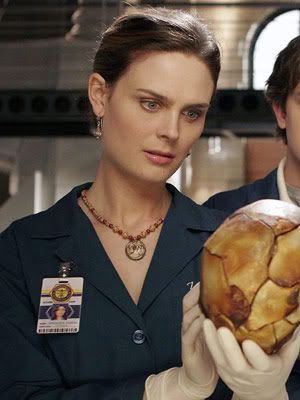 Temperance Brennan
, from
Bones
. I can't stand her. I really wanted to like that show because I love
David Boreanaz
, but I couldn't watch because of her. She reminds me of a bobblehead.
— strickens_girl
Clark
, from
Smallville
, because he turned Superman from a great hero to a whiny, selfish jackass who spent the better part of eight seasons moping about Lana, taking his friends and family for granted, and generally being as unheroic as possible.
— Mimi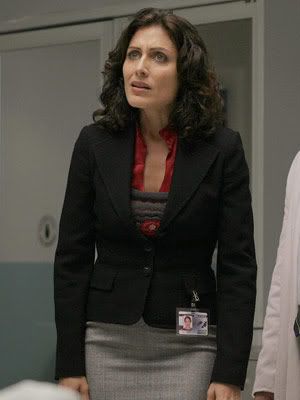 Cuddy
, from
House
. I really liked her in season 1, but somewhere around the third season I started yelling at her to stop acting/dressing like a prostitute and letting House get away with everything.
— Liddy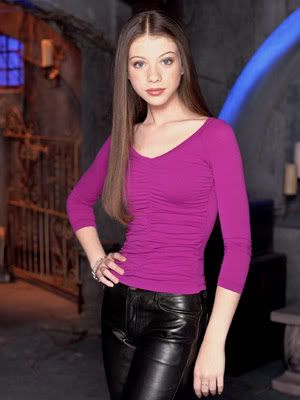 Dawn
, from
Buffy the Vampire Slayer
. Nothing about that character was remotely likable for me — I absolutely loathed her. In scenes meant for viewers to feel bad or connect with her, I wanted to shove her into a hell portal.
— Elle
DUDE HOW CAN YOU WANNA SHOVE DAWNIE INTO A HELL PORTAL?! DUUUDE. DUUUUDE. DUUUDE. HOW MANY DUUUDES DO I HAVE TO SAY BEFORE I GET ACROSS TO YOU THAT MICHELLE T. WAS AMAZING AND BUFFY WAS FLAWLESS!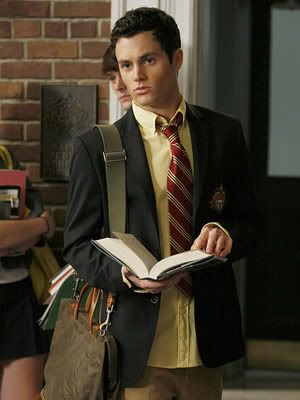 I have always hated
Dan
, on
Gossip Girl
. We're supposed to want him and Serena together and feel bad that they broke up, but I really don't care. I sort of hope he leaves the show. It doesn't matter how: He can move, transfer schools, get murdered in his sleep — it doesn't matter. I just want him gone.
— Chris
UGH... WTF? SERENA IS MORE ANNOYING. NO WAIT, IT'S THE CHUCK-BLAIR RELATIONSHIP. WAIT, NO, IT'S JENNY'S BITCH-ASS ATTITUDE. NO WAIT, IT'S DAN. OH WAIT, IT'S THE WHOLE GODDAMN SHOW. DAAAAMN IT FOR BEING SO ADDICTIVE!
I hated
Brian Hackett
(Steven Weber's character), on
Wings
. Actually, I've had a lifelong irrational dislike of all of Steven Weber's characters. Conveniently enough, he seems to play the same guy in everything he's in, which makes it easier to irrationally dislike his work.
— Ep Sato
Meredith
, from
Grey's Anatomy
. I can't even watch anymore. I remember when they had that episode where I thought she might die, I was so excited, only to be let down!
— Amanda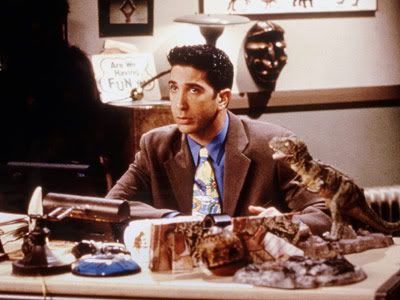 Ross,
on
Friends
, is by far the TV character I have hated the most. Whiny, pathetic, almost never funny — and yet somehow still unsympathetic.
— Danny
WELL DANNY BOY, YOU'RE SOUNDING PRETTY WHINY, PATHETIC AND REALLY NOT FUNNY. ROSS RULES. :[ DON'T HATE ROSS. PHOEBE WAS THE PAIN IN THE BUTT. THEY SHOULD'VE KILLED HER OFF.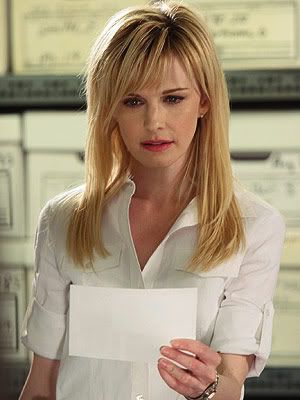 I could never even bring myself to watch
Cold Case
because I couldn't stand Lilly Rush's hair. No one's hair looks that bad all the time. It's so distracting!
— Janet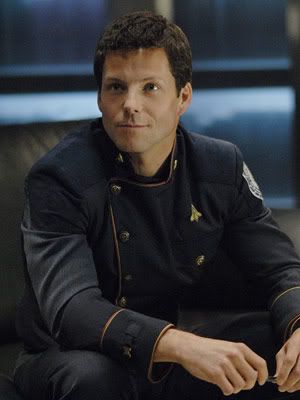 Lee Adama
, on
Battlestar Galactica
. The only reason I don't want Lee to die is that Laura would have to put up with Bill crying about it. All Lee cares about is appearing to be on the moral high ground. He has no integrity as a person. No wonder his father doesn't respect him.
— Lauren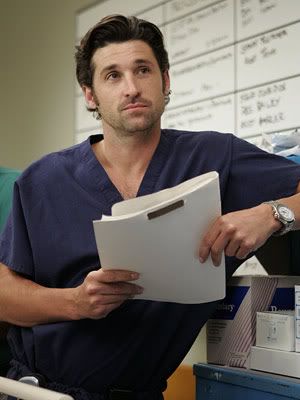 I hate
McDreamy
, from
Grey's Anatomy
. He's not so McDreamy as he is spineless and whispery. I understand that he's supposed to be the yin to Meredith's yang, but the character never really does anything besides flip-flop between Meredith and nurses in the hospital and whisper angstily about how she won't love him. Give me Alex's complex and deep-seated issues or George's morality crisis any day! If anything, they'll keep it interesting!
— Rasha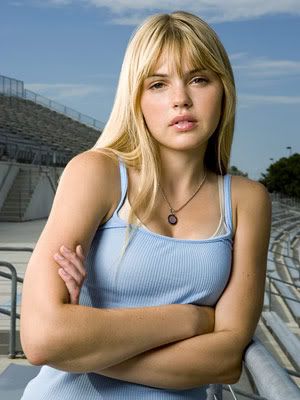 I gotta say I thought she'd grow out of it, but I can't stand
Julie Taylor
, on
Friday Night Lights
. She's the only one on the cast who appears to be acting. Then again, I'd give up my hate if the show were on network TV again....
— katy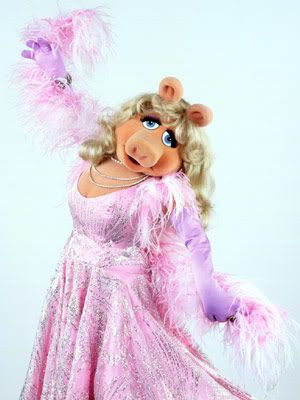 Miss Piggy
. I can't stand Miss Piggy.
— Drew
OK, SERIOUSLY... WHO WERE THE PEOPLE VOTING ON THIS POLL? THE RESIDENTS OF THE LOCAL LUNATIC ASYLUM?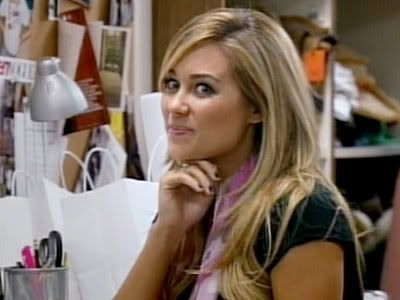 Lauren Conrad
, from
The Hills
. It may not be a true ''TV character,'' but she tries to portray the innocent, perfect, never-at-fault girl, and it comes off holier-than-thou and shallow. Get a life, please!
— Melissa
OH, PUH-LEASE. LC IS A CHARACTER, 100%. I'M SORRY LC, YOU'RE FAKE. BUT THEN IT'S A TV SHOW. YOU'RE ALLOWED TO BE FAKE. JUST STOP DENYING HOW FAKE IT ALL IS. FAKE FAKE FAKE!
I have an irrational hatred of
Horatio Caine
, on
CSI: Miami
. The way he stands with his hands on his hips, with those stupid sunglasses and those stupid one-liners that open the show....I muted the TV every time he spoke in the season premiere. Ugh! I haven't watched the show since. I actually thought they were going to end the torture of his run on the show, but alas, I was misled.
— kristie
Angela
, from
Bones
. I don't know why I dislike her, but I do! I think it's because she calls Bones ''sweetie'' all the time. I find that so irritating.
— Rachel K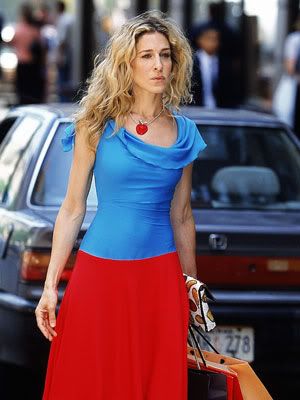 I think
Carrie Bradshaw
, Meredith Grey, and Ally McBeal can all go in one jar together and be placed on an island for no one to hear from again.
— Corran
I'D LIKE TO QUOTE FAMILY GUY HERE AND SAY SARAH JESSICA PARKER LOOKS LIKE A FOOT. AMEN.
I hate
House
. If any doctor ever spoke to me or a member of my family that way, I'd punch him in the nose. He's an obnoxious creep who needs a comeuppance, and soon. Did I mention I hate him?
— Brian
I LOVE HOUSE. HOUSE IS AMAZING. WHAT MAKES HIM AMAZING IS THAT HE CAN GET AWAY WITH TELLING ANOREXICS THEY LOOK CUTE 'THAT THIN' AND FONDLING YOUR WIFE WHILST CHECKING HER OVER. HE'S SOOO COOL!
Jordan
, from
Scrubs
. I hate when Dr. Cox went back with her. She is evil, manipulating, and not funny at all. All around ruins the show for me. Plus, her face changes over the years. It's kind of freaky.
— Amy
HAHA, AGREE.
The one TV character I really don't like is
Squidward Tentacles
, from
SpongeBob SquarePants.
I mean, he is so egotistical, arrogant, self-centered, snobbish, and grumpy! Who would put a guy like that in a show involving a cheerful, happy guy. I even like the tiny, one-eyed evil green thing.
— micheal jones
Dawson
, from
Dawson's Creek
. Even as a 13-year-old I thought he was whiny, manipulative, and self-obsessed, especially given that every single one of his friends had a far harder life than he did. I was so disappointed when the show didn't end in his death.
— Tracey
TRACEY, YOU FORGOT TO ADD: UNATTRACTIVE!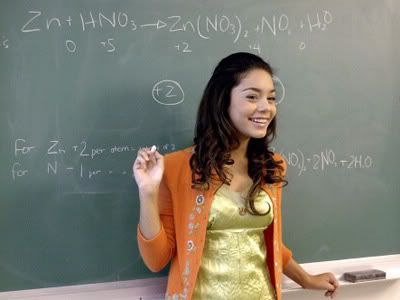 Gabriella
, in
High School Musical
— can't stand her singing voice or that ''aren't I adorable?'' shrug of hers! Ick!!!
— Kat
OH HELL NO BITCH YOU DIIIID NOOOOT JUST...!!! Eh, you got a good point, Katty-Kat. She is annoying. Her giggles piss me off. Hopefully HSM3 will have less giggling. :]