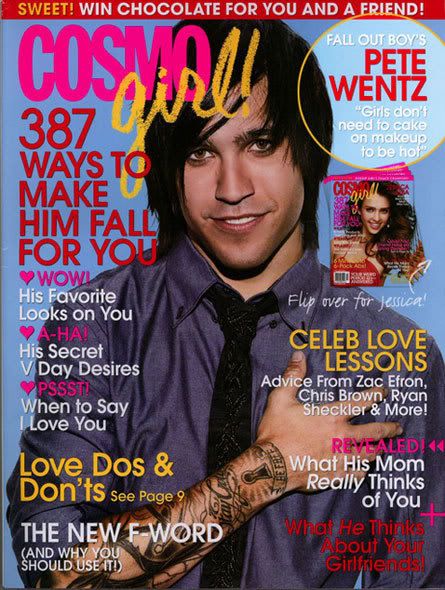 Hearst Magazines
is closing
CosmoGirl! magazine
with the December issue being the last. The teen title it spun off from
Cosmopolitan
in 1999 and it's subscriber base will now be folded into fellow
Hearst
title
Seventeen
.
Editor in chief
Susan Schulz
will be
'staying on at Hearst to work on special projects,'
according to a company statement. The company declined to comment on how many other employees would be affected. Through October,
CosmoGirl
had 527 ad pages, down 15.5 percent from last year. Newsstand was off 18 percent in the first half of the year, to an average of 302,800, and total circulation was 1.4 million.
I can honestly say I've never purschased a
CosmoGirl
in my life and therefore, I do not care enough to make a more heartfelt comment on the matter. But, please, feel free to weep if you're feeling something here...