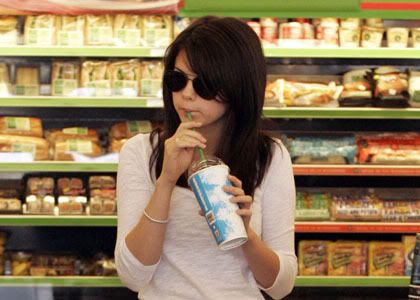 Is
Selena Gomez
a Texan or Mexican?
I have no idea but Mexican sounded better in the title and also leads onto the fact that the paparazzi caught up with the
Disney
star at
Cactus Taqueria
; a Mexican restuarant. (I know, I really plugged that one)
Is it just me or does Selena Gomez get pictured a lot? And I mean a LOT. All she ever did was get caught up in
Miley
's scandals... then again, I guess it's all working out nicely for the Gomez -
lots of publicity!
More pics
here