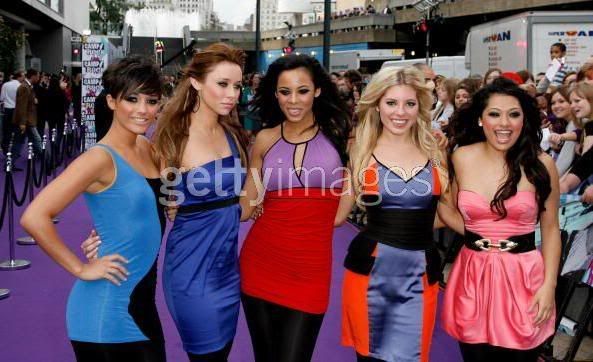 Last night, all the British stars came out and waltzed across the purple carpet down in London for the European premiere of
Disney's
Camp Rock
.
Of course, everyone had their eyes on the main prize: The three gorgeous brothers, duh.
Yet, there were many other stars who made an appearance. One such group of stars was a small gang of girls... gorgeous, beautiful, perfectly coiffed and manicured girls. They reminded me of the
Pussycat Dolls
.
I did a double-take when I recognised them.
Not the
Pussycat Dolls.
Anything but.
Actually, the complete opposite. It was some of the girls from
S Club Juniors AKA S Club 8
! The coolest band from my childhood! (I had a traumatic one...)
They were a pretty big band in the UK until they grew up and weren't the cute singing kids anymore. They've pretty much disappeared off the radar but last night at the Camp Rock premiere... it was a real shock and treat to see the girls. It really was. They're gorgeous! I hope they've got some exciting projects lined up because they had a lot of talent. Time for a comeback, me thinks!
Enjoy the pictures of the ever beautiful
Frankie Sandford
and
Rochelle Wiseman
and three other randoms!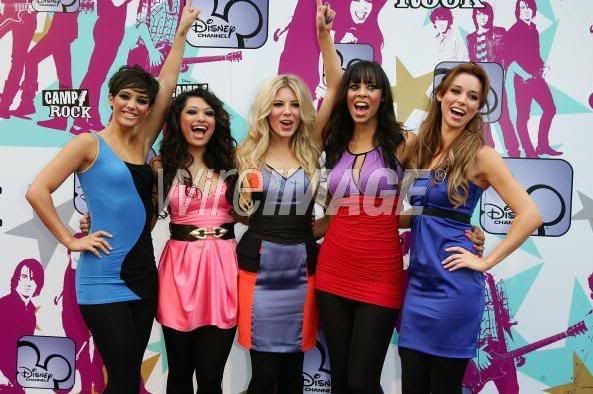 EDIT: Rochelle and Frankie have created their own band;

The Saturdays

(hence the three randoms) and have toured with Girls Aloud in May 2008! AWESOME.
Their names: Frankie, Vanessa, Mollie, Rochelle and Una!
Check out their latest single; these girls are pretty hot!
It's called 'Up' and it's released 13th October 2008! I will be buying.