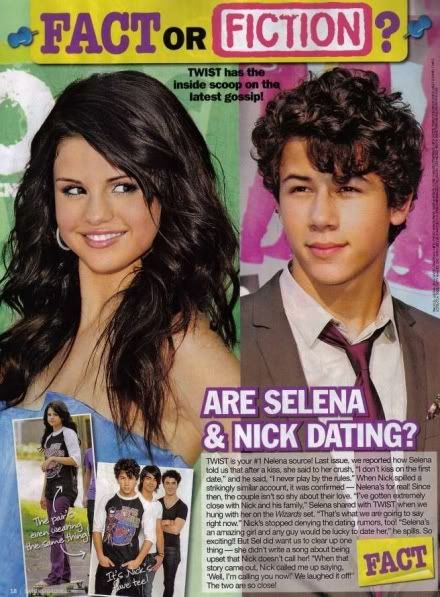 According to the latest scans from teeny-bopper magazine
TWIST!
,
Nick Jonas
and
Selena Gomez
are in fact - dating.
TWIST!
writes:
Since then [When they first revealed they were dating], the couple isn't so shy about their love. Selena admitted, 'I've gotten extremely close with Nick and his family. That's what were are going to say right now.' Nick stopped denying rumors too.

He spilled, 'Selena's an amazing girl and any guy would be lucky to date her.' However, Sel did not write a song a Nick. 'When that story came out, Nick called me saying, 'Well, I'm calling you now!' We laughed it off!'
It was kind of obvious and we all knew it was true before this scan but it's nice to have a little... solid verification, right?