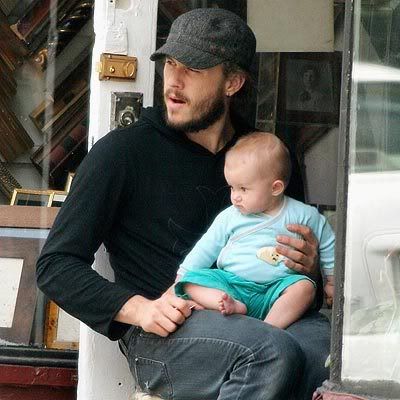 A trustee for
Heath Ledger
's daughter
Matilda
is suing the bosses of a U.S. life insurance company for refusing to pay out on his
$10 million
life insurance policy - because they believe he may have committed suicide.
The
The Dark Knight
actor was found dead in his apartment of a suspected overdose earlier this year in January. A medical examination found that he did indeed die of an accidental overdose of prescription drugs.
This hasn't seemed to settle the suspicions of executives at the
ReliaStar Life Insurance Company
who are reportedly investigating the possibility that the 28 year old actor took his own life.
See?
Unnecessary drama for a little girl and the Ledger family just because some big-shot greedy company doesn't want to pay out.
I hope they get their pants sued off them.