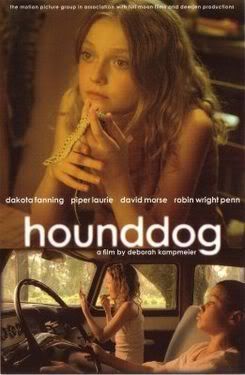 Dakota Fanning
is one uber-sweet up-and-coming starlet.
The official site for
Hounddog
, her latest flick, states it is supposed to be released September 19th!
Check out the trailer:
I love it. She's becoming such a mature actress and all these different roles that she's taking definately reflect how diverse she is as a performer.