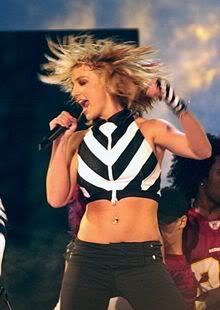 Nothing gets me more excited then a new album by Madonna, Britney or any of the other legendary greats. So, you can pretty much guess I was all 'WOO! WOO! PARTY IN THE HOUSE!'-ing it up (yes, I'm lame and about a decade behind) when I heard that Britney Spears will be releasing her sixth studio album on 2nd December 2008.
That's her birthday!
Her record label, Jive/Zomba, also announced that the album will be called 'Circus' and that the first single will be called 'Womanizer'.
To me, it sounds like our girl Brit is finally back with a new image, a healthier body and a healthier lifestyle to rule the charts again!
What do you think? Are you excited?