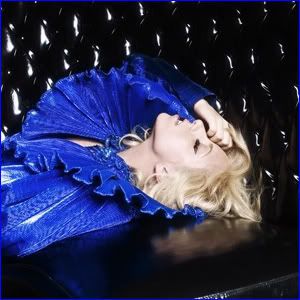 Lady Gaga's
first album,
The Fame
, has cooked up a storm and soared to the top five music chart spots around the world so it's no wonder everyone has their eyes and ears peeled for any mention of her next album.
According to
lady-gaga.us
, her next album will feature some pretty hot colloborations such as
RedOne
and
Akon
.
She is also expecred to be working on the new record with like the likes of
Darkchild
(Janet Jackson, Britney),
Jim Jonsin
(Beyonce, Soulja Boy) and
Fernando Garibay
(Paris Hilton, Ashlee Simpson).
If
Gaga's
next album is as unique and out-there as
The Fame
was; then the girl still has a place in my heart!