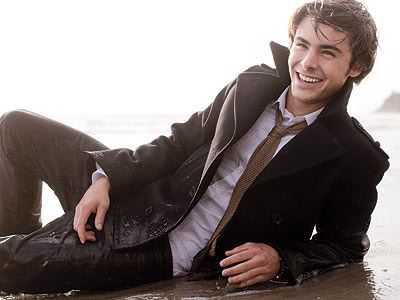 Disney
star
Zac Efron
made PEOPLE magazines
Sexiest Man Alive 2008
list:
As he gets older, the High School Musical 3 star finds himself graduating from a "jeans and sandals" wardrobe to a more sophisticated look. "There's something timeless about suits," says the 21-year-old. "A few years ago I didn't own a single one. Now I've got a small collection going."
Good for you, Zac. Oh, by the way? You're not sexy. You're plain annoying.
Vanessa Hudgens
can do so much better than you and this is a girl with a menstrual cycle, two breasts and a vagina speaking - not some perverted guy.
Sorry but I like my men with a little bit of
personality
.