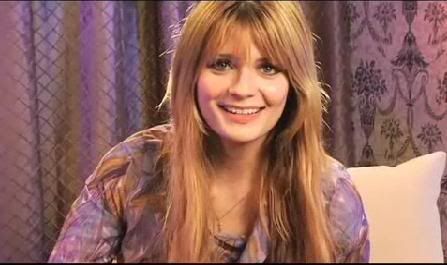 Alright, fine, maybe that was a little hasty.
She's more like the anti-blogger, the anti-Perez, the anti-fun! Yikes.
She's launching her own celebrity gossip blog because she thinks there's
"all kinds of misconceptions on the Internet these days and I really think that the Internet can be used for good and for bad."
She wants to use it for good, then, eh?

"Half the time I look at the internet and read these stories and they're just so outlandish and not true at all and I don't want my fans to have the wrong idea of who I am as a person."
DAMN HER FOR RUINING OUR BLOGGING FUN!
Check out her site
here
... I'll expect to see you back in like 20 seconds after you realise it's a boring bland bunch of crap. See ya soon!