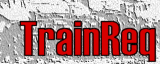 Josh Holly
[Aka
TrainReq
], 19, who hacked into Miley Cyrus' email account and published her underwear strip pictures, was raided by the FBI Monday morning in Murfreesboro, Tennessee. They served him with a search warrant and a list of items to be seized.
Last December, Josh obtained access to her Gmail account messagemebaby@gmail.com, using the password Loco92, and found the seductive pictures that she sent to then boyfriend
Nick Jonas
.
I kind of feel sorry for Josh. I just wish he hadn't gotten caught so early. The guy could've dug up some dirt on some other
HollyWhores
for us! Then again, picking on a 15 year old growing girl is pretty lame. Pedo.