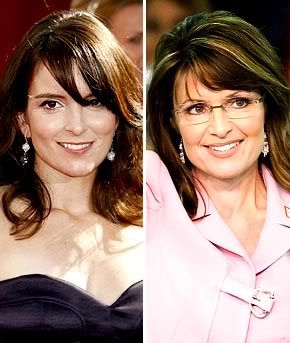 Tina Fey says Sarah Palin offered to have her 17-year-old daughter babysit Fey's 3-year-old kid while filming Saturday Night Live two weeks ago.
"Gov. Palin was like, 'Oh, did Alice go home? Oh, 'cause Bristol woulda' babysat. She offered Bristol Palin to babysit Alice," Fey told Conan O'Brien Tuesday.
I guess Sarah Palin will do anything to get in the good books of the media - even if it involves manipulating others and involving her children in the schemes.
"It was Bristol's birthday, too," Fey said. "I was like yeah, that's exactly what 17-year-old Bristol Palin wants to do at SNL...babysit the toddler of the lady that gooks on her mom...."
Fun birthday at the Palin house.