This past week has been crazy, crazy and it just keeps getting
crazier
. The cast of
Disney's
High School Musical 3
are travelling from capital to capital across the globe and whipping up tweens and teens alike into a frenzy as they promote the movie.
This, of course, has meant that there have been new pictures of
Zac Efron
,
Ashley Tisdale
,
Corbin Bleu
and
Vanessa Hudgens
nearly every other HOUR and I for one can barely keep up.
So here's an entire post dedicated to this weeks pictures -
so far
...
The mania began on a warm Friday afternoon as
Vanessa
dragged a red suitcase out of her parent's Californian home and into a waiting hire car to head to boyfriend
Zac Efron
's apartment.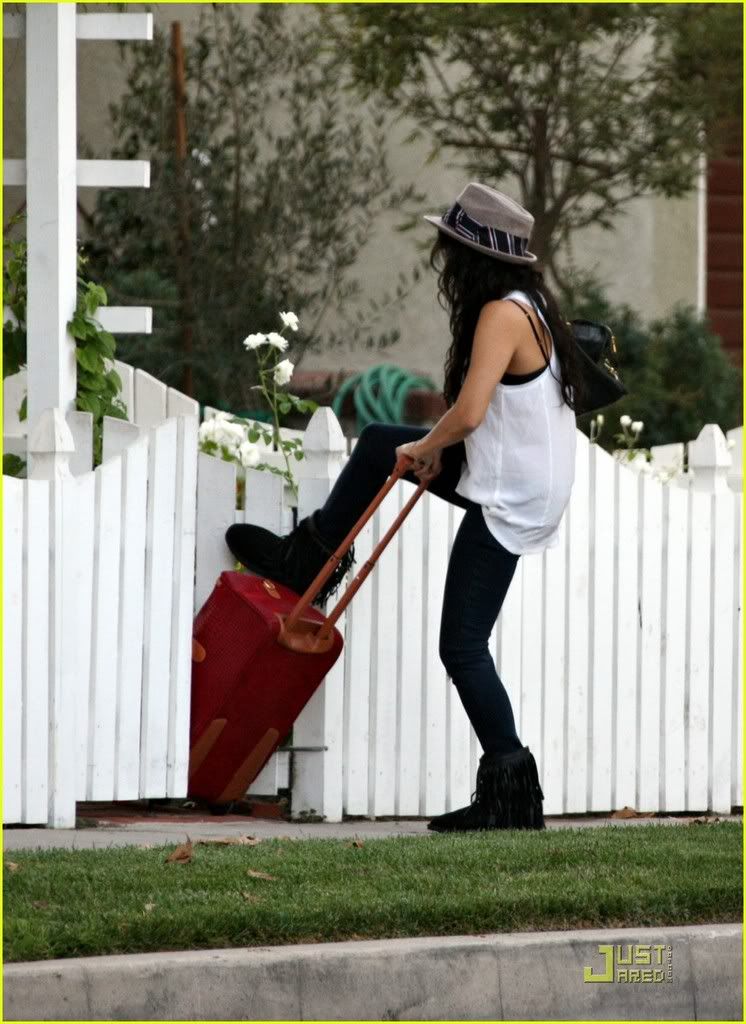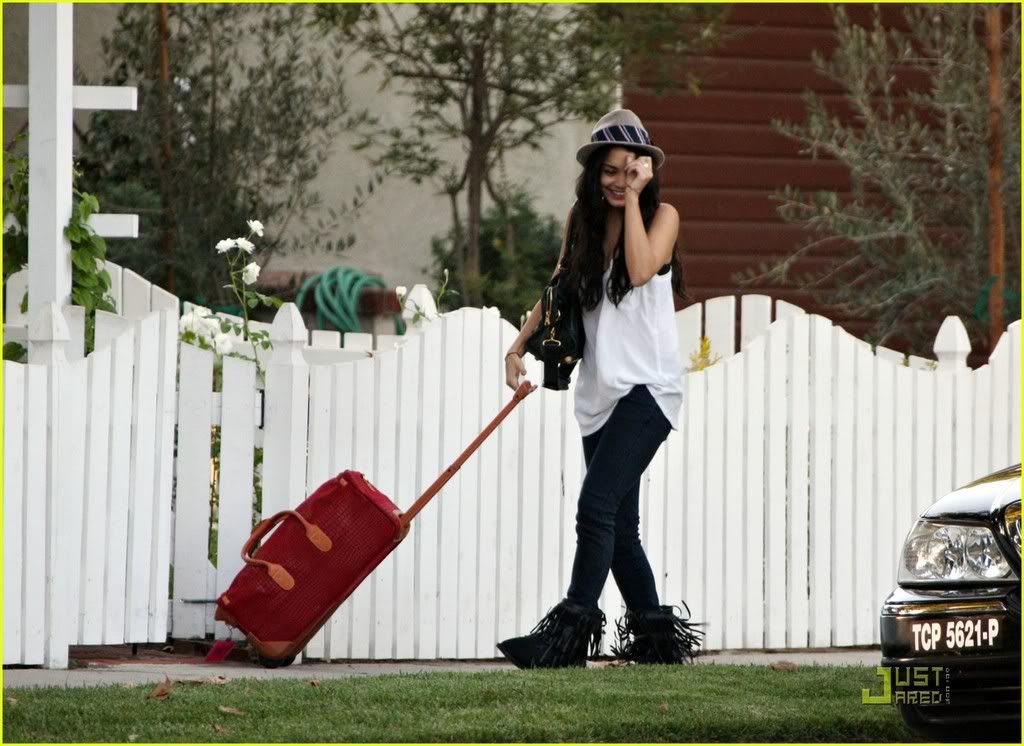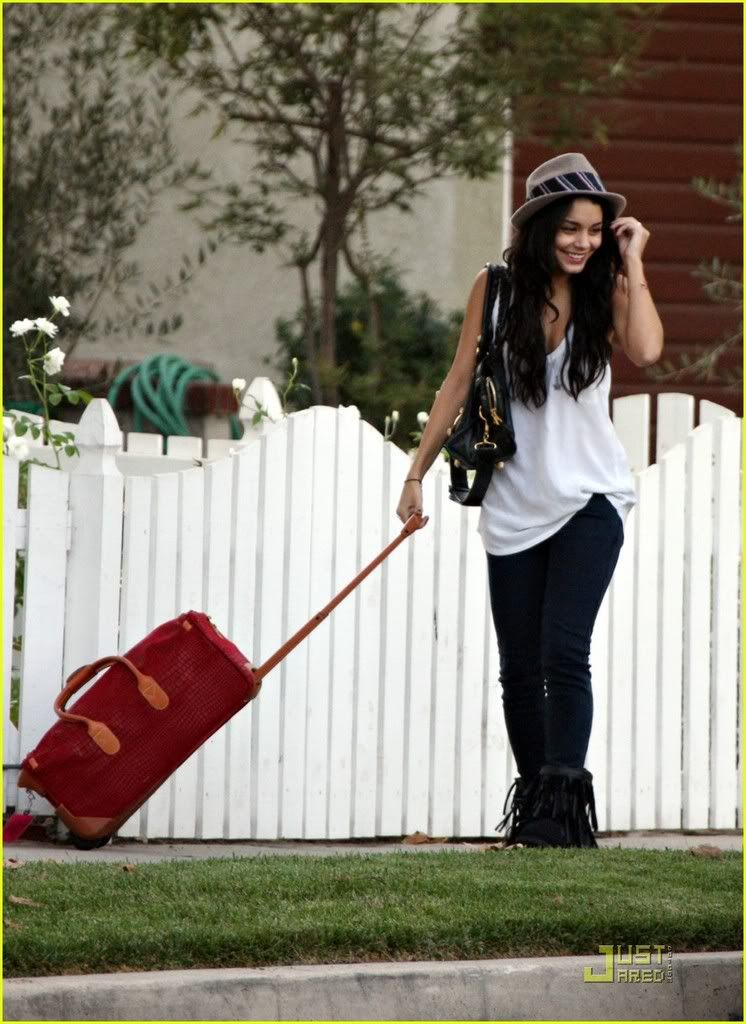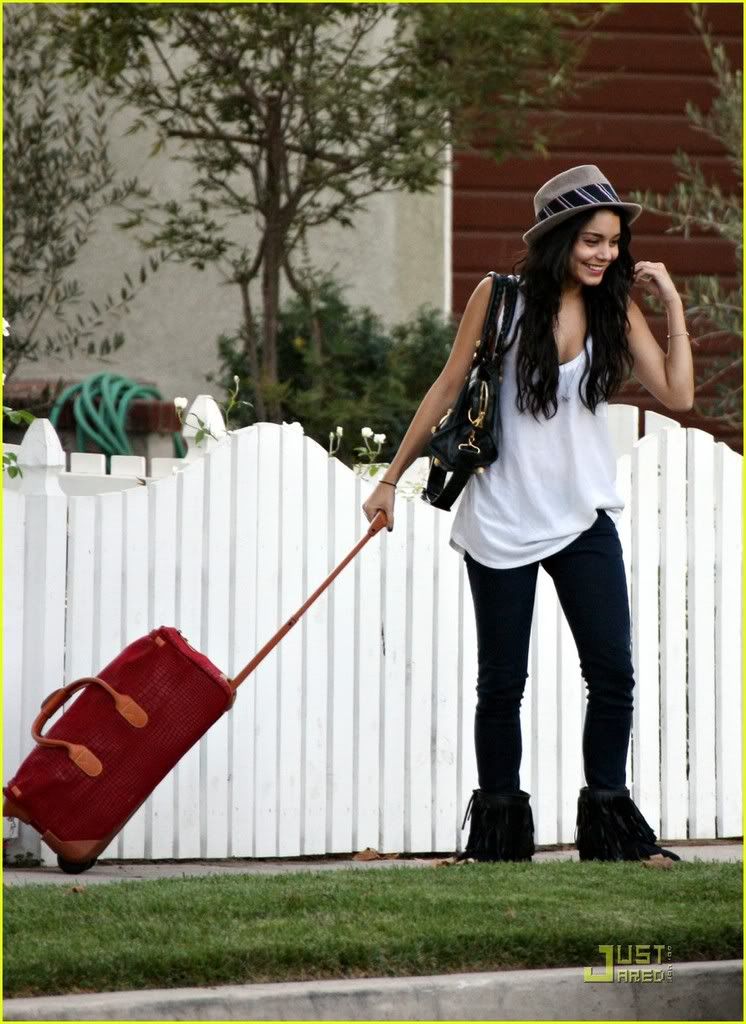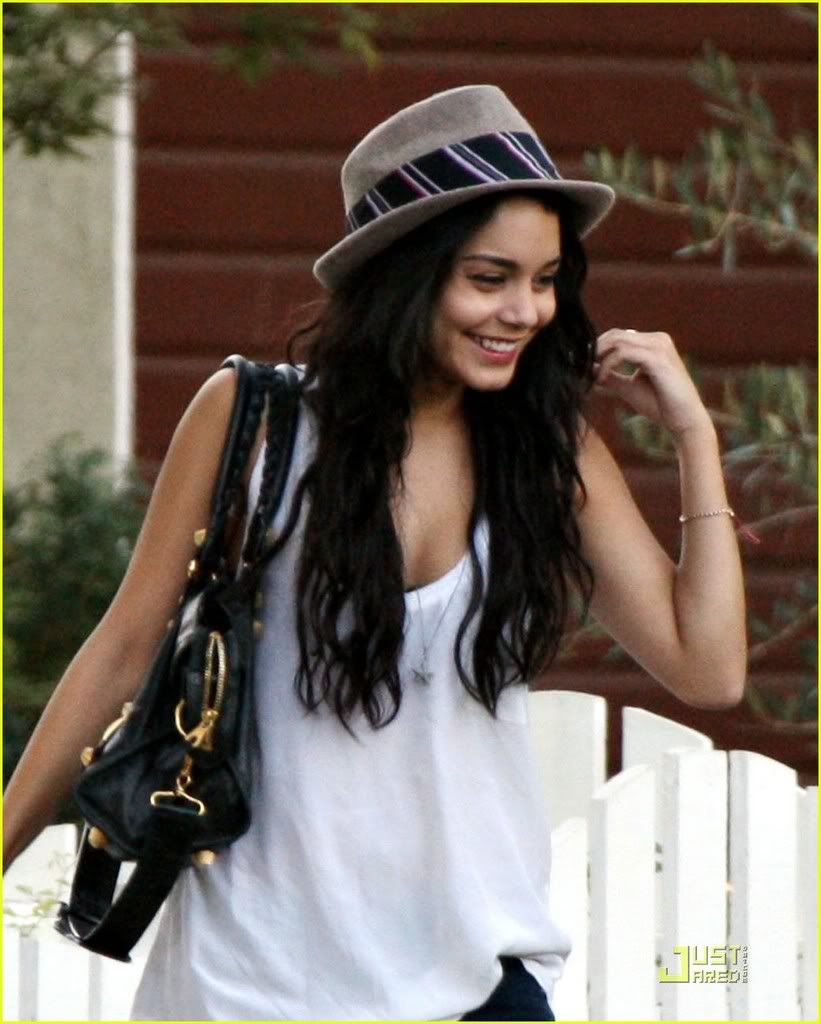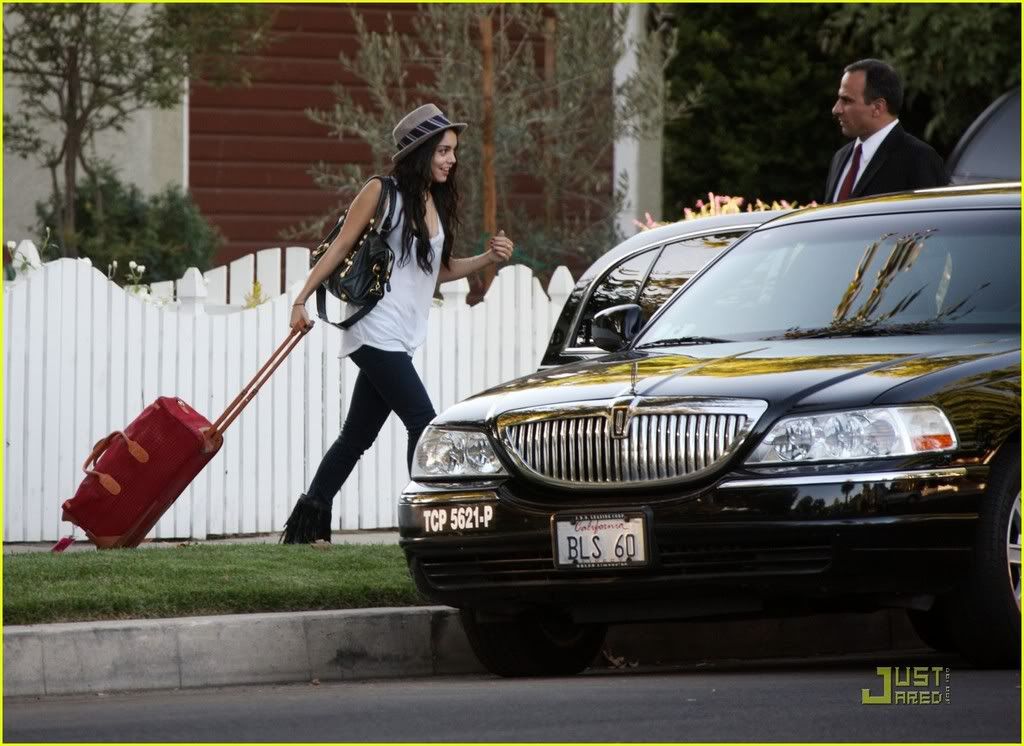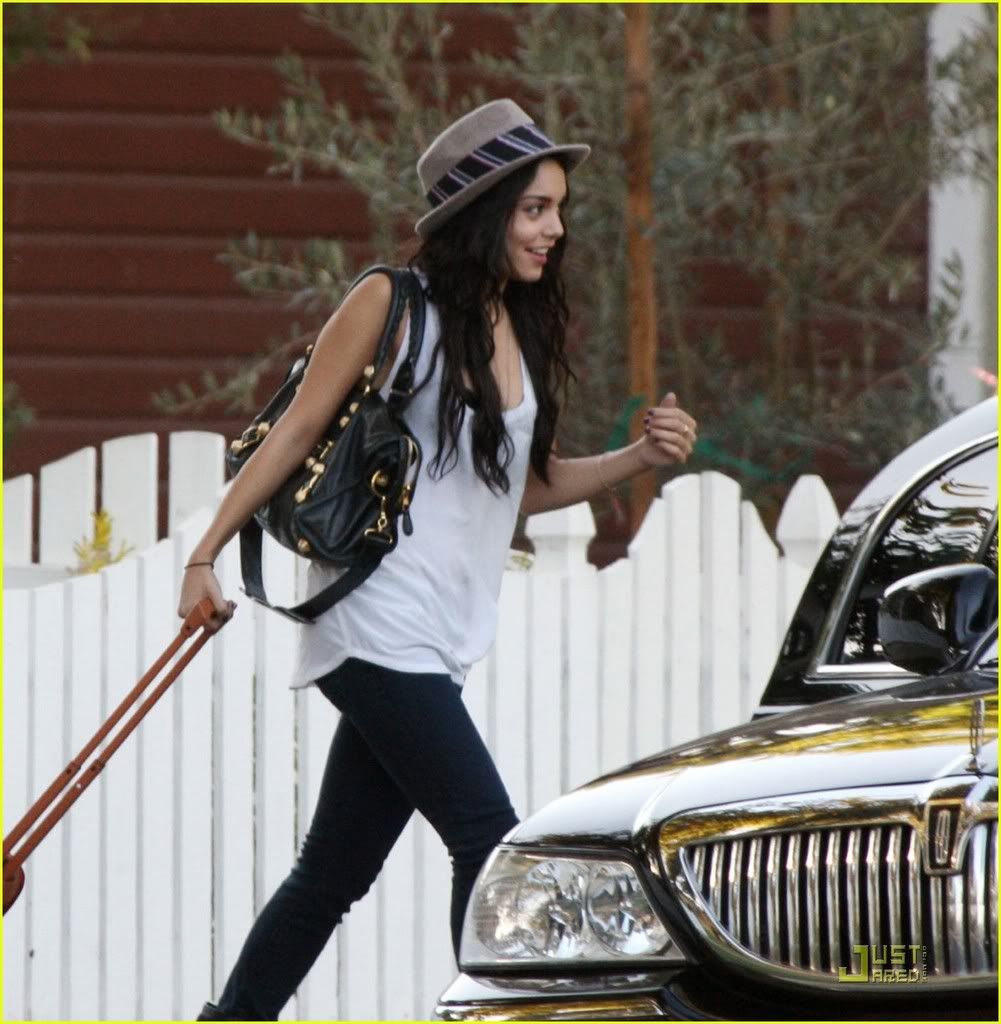 That very evening, the on-screen and off-screen couple headed for
LAX
to catch their first flight for the
HSM
promo tour - jetting off to Sweden. They would be promoting their cute little butts off for the first part of the tour before being joined by more cast members in Paris. This sighting, as Zanessa fans will emotionally tell you, ended the famous
'Zanessa drought.'
*Sniggers*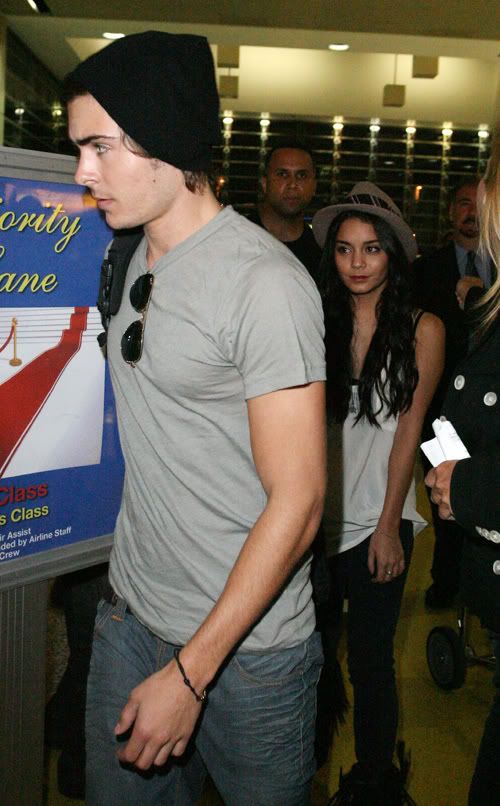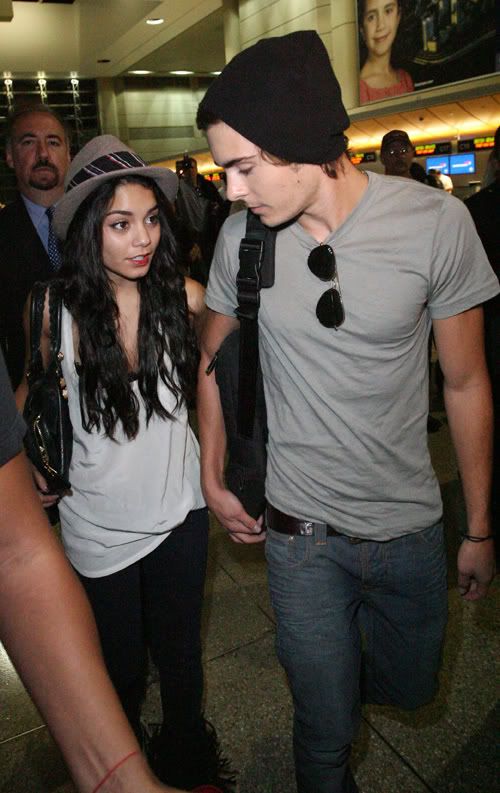 As you can see,

Zac

was in full scowl mode. He was the
'sour' to
Vanessa's
'sweet'
as the duo were bombarded with fans/photogs at the airport. I guess it was his PMS week.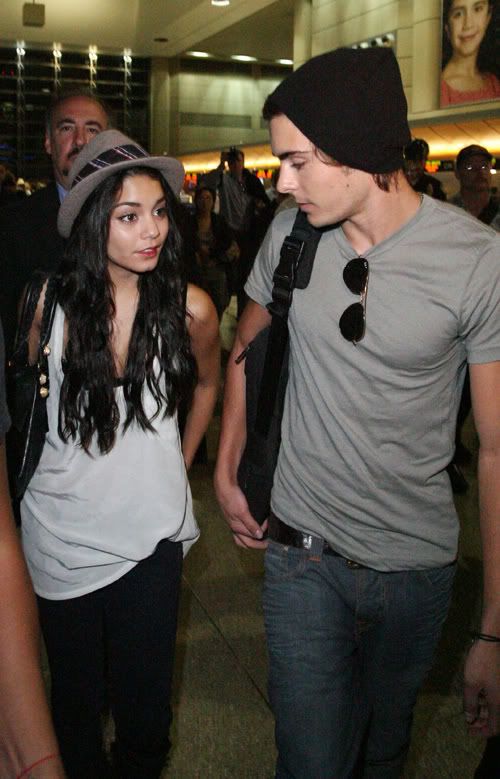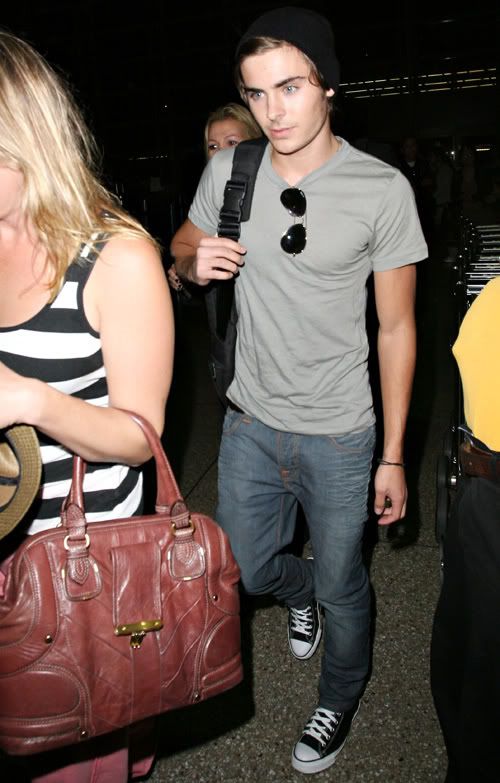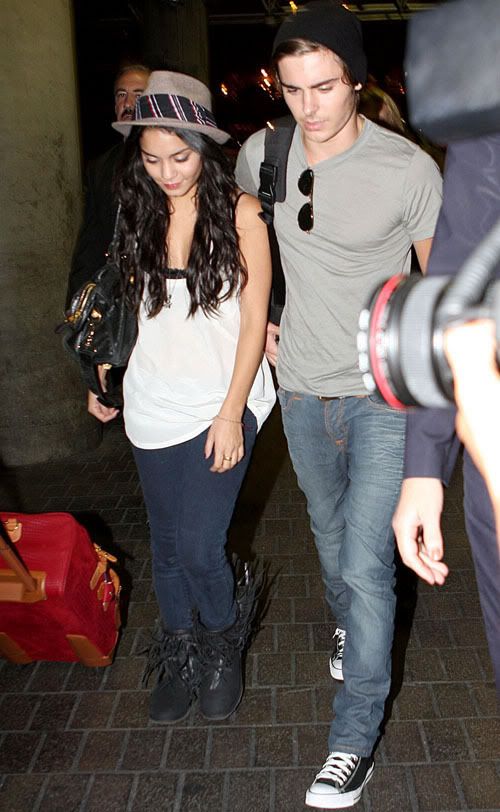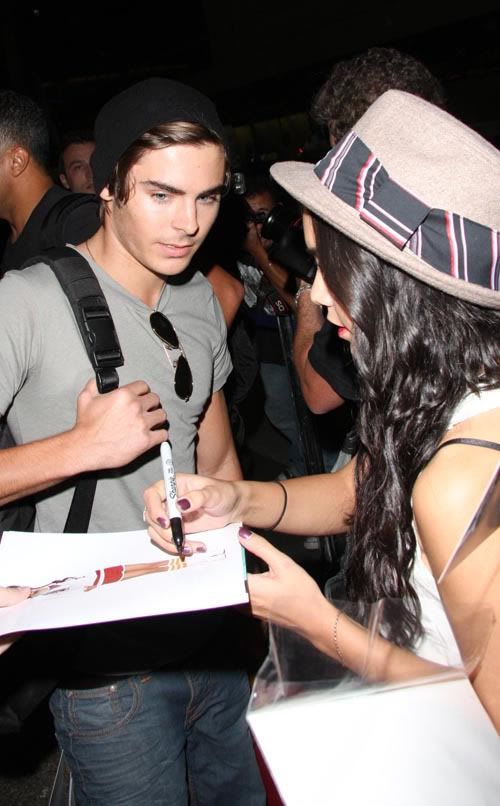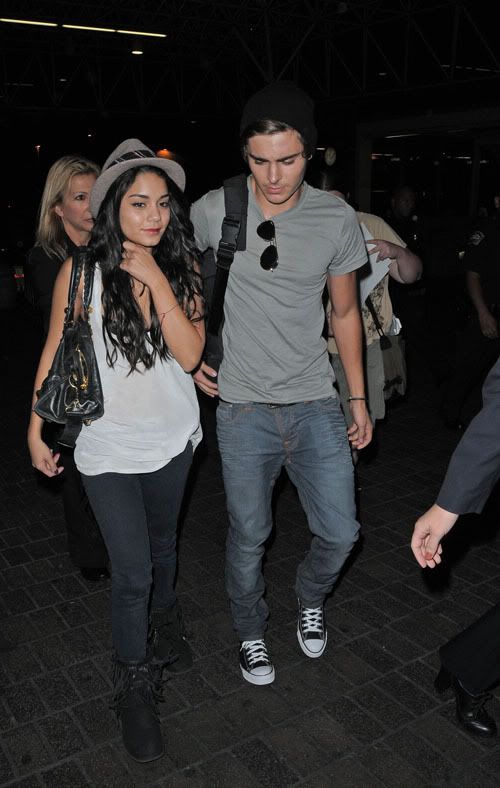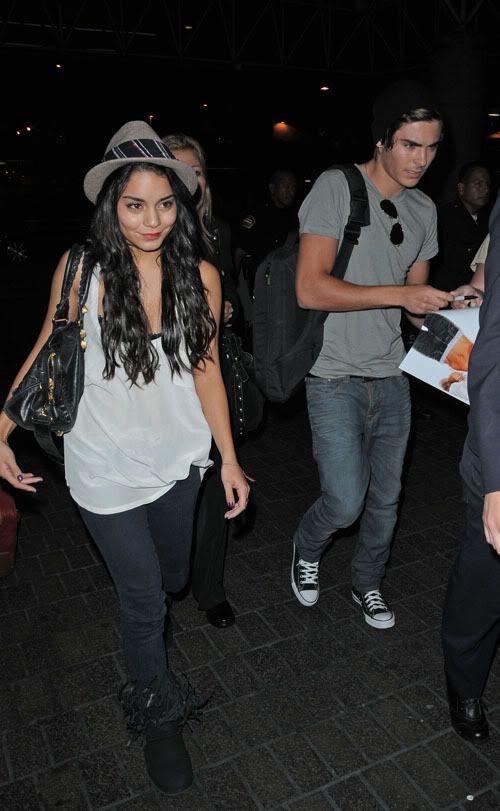 Next up, the couple were snapped as they landed in Sweden on Saturday night - that's right, the time difference meant they missed the whole of Saturday! I would be damn well crushed. I love my Saturdays. Then again, they would've been working... working on a Saturday
*shudders*
Maybe it was an act of kindess from God, he just didn't want these two having to do the impossibe -
work on a Saturday!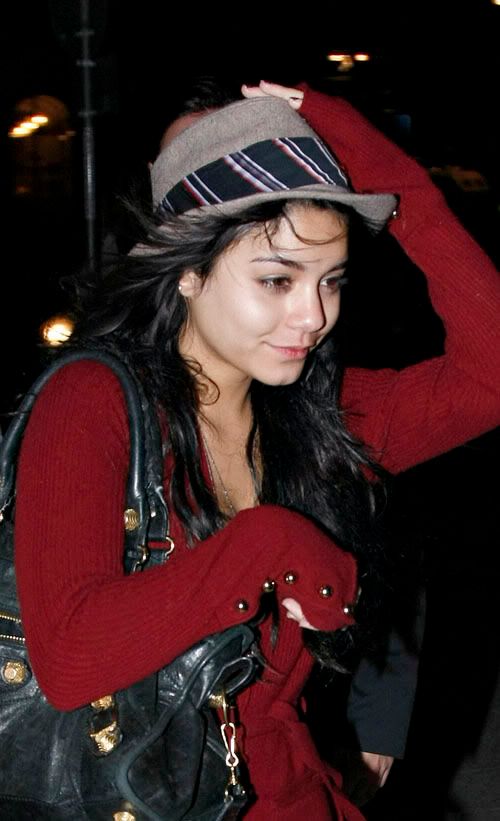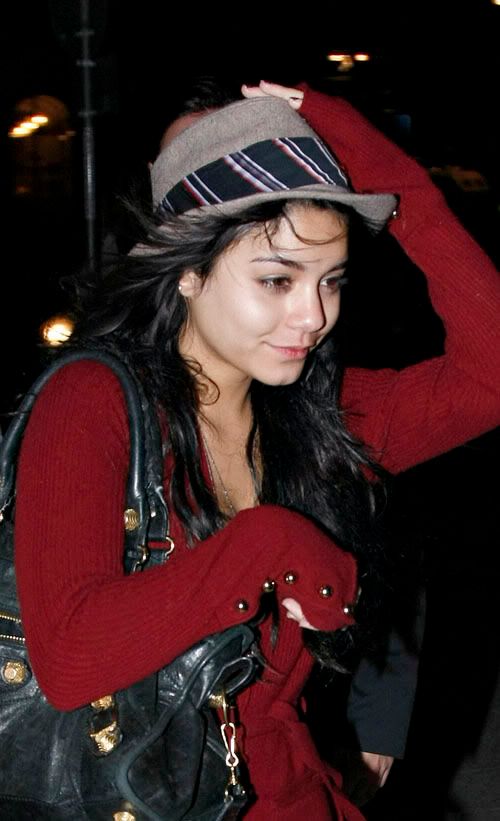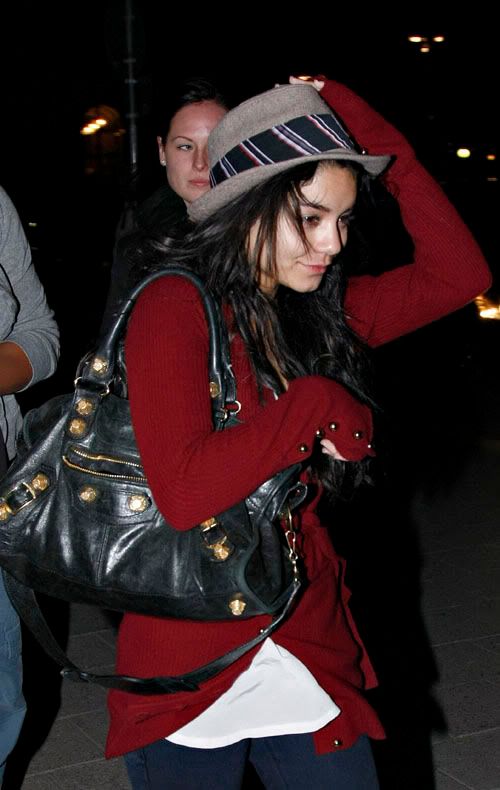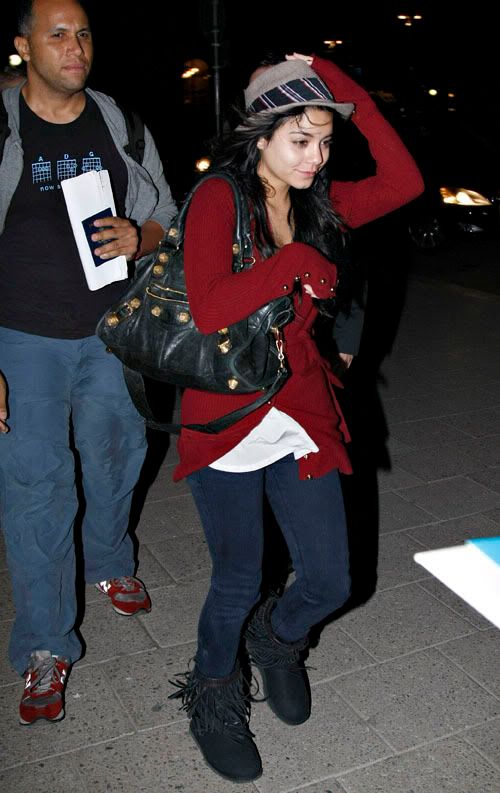 V
had pulled on a thick, warm red jacket over the same clothes while
Zac
aka
Mr-Musle-Man-Me-Not-Feel-The-Cold-In-My-Tight-TShirt
didn't seem to notice the breeze that meant V had to hold her fedora down. I guess the temperature change came as a shock for her! At least she dressed warmly.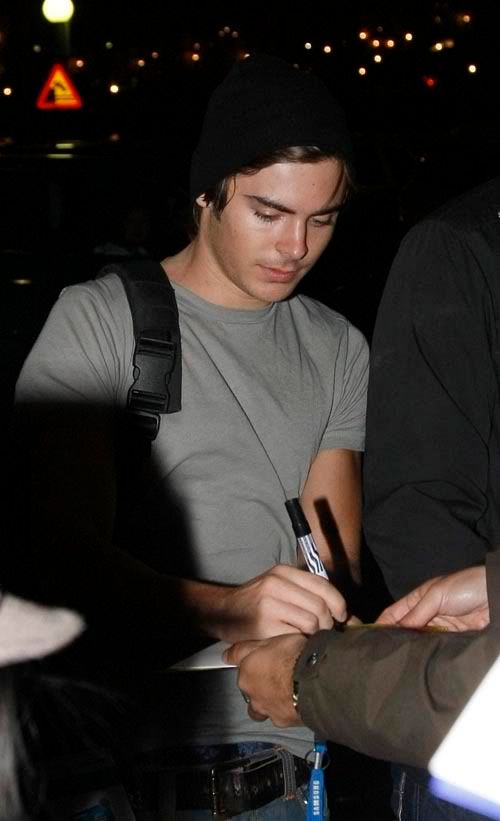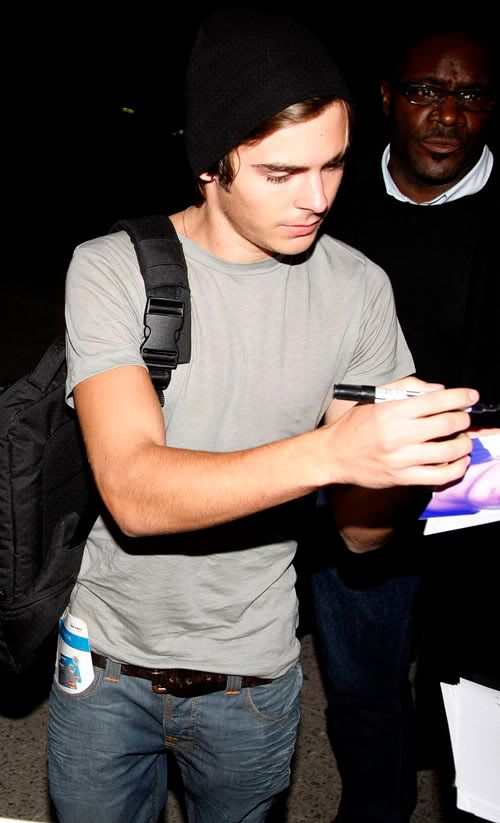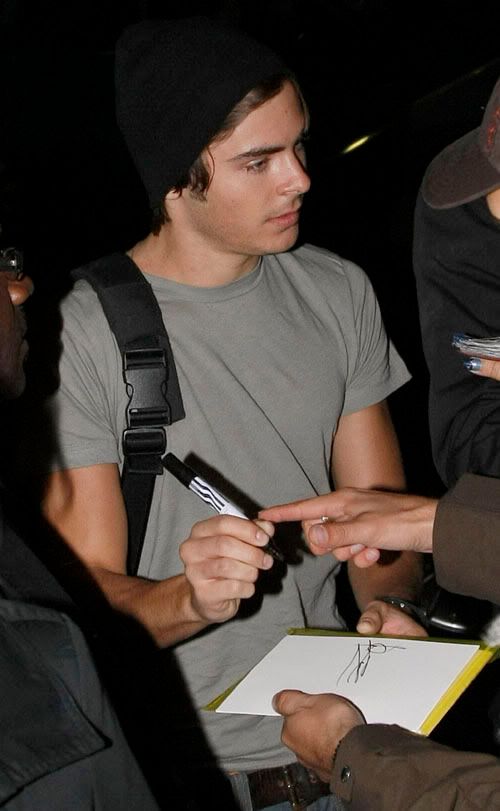 Zac
had to sign more autographs but this time without the
death stare
.
http://i223.photobucket.com/albums/dd188/zacefronfiction/hsm%20cast/vanessa-zac-stockholm-9278-2.jpg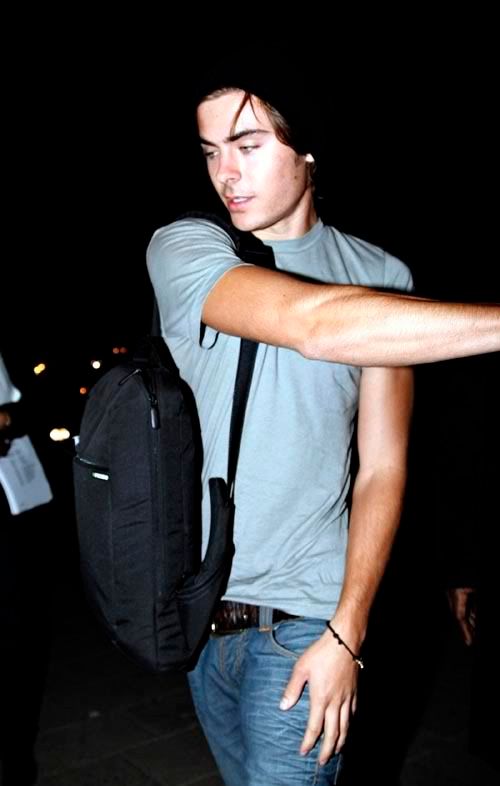 After sleeping the dark hours away in Sweden,
Zac
and
Vanessa
were most likely prodded awake with wooden sticks by
Disney representatives
at the first sign of daylight. Nonetheless, the twosome looked healthy, well-rested and ready for business
(can't you tell by V's ever-so-smart blazer??)
as they stepped out for a photocall.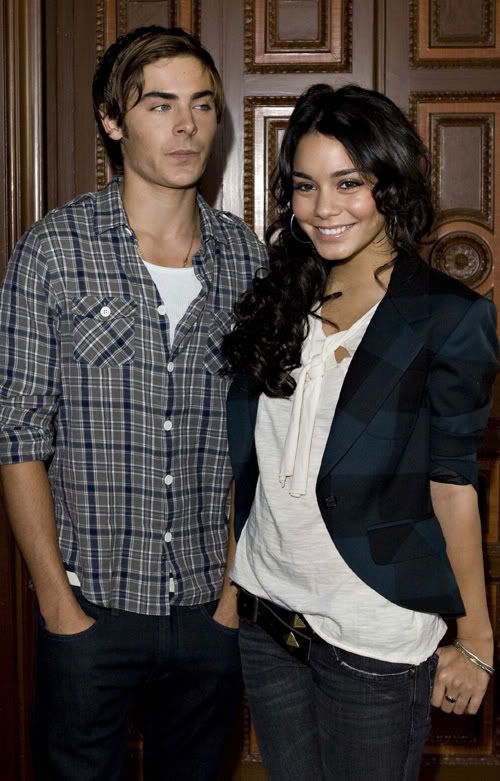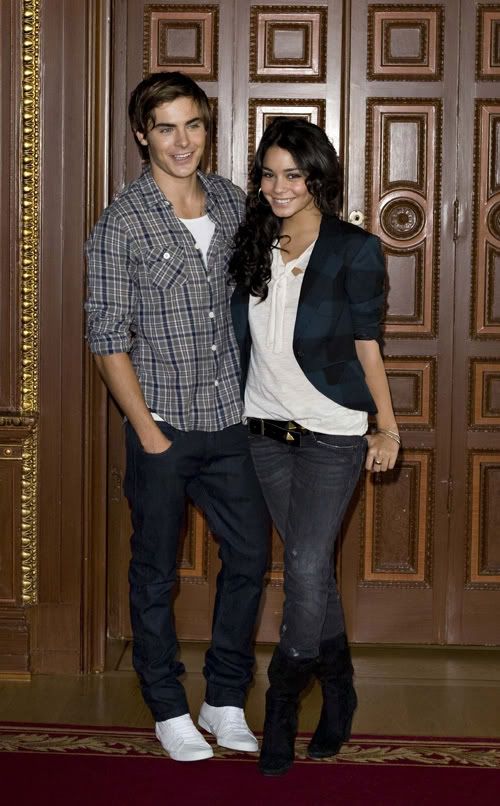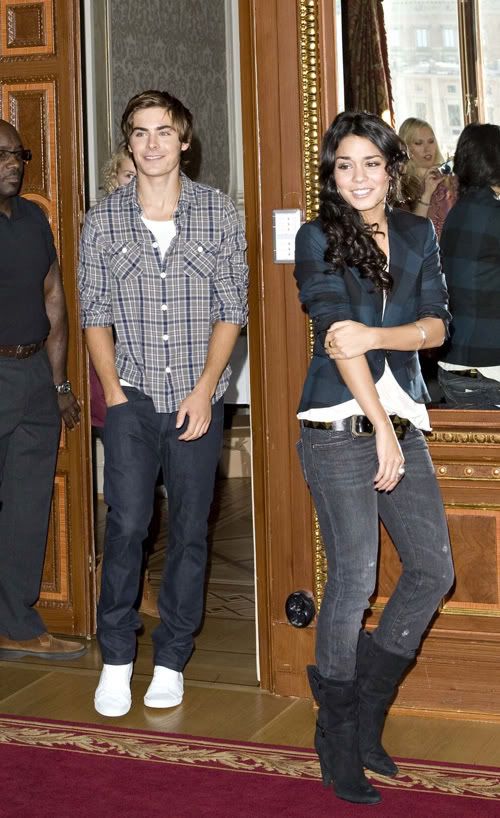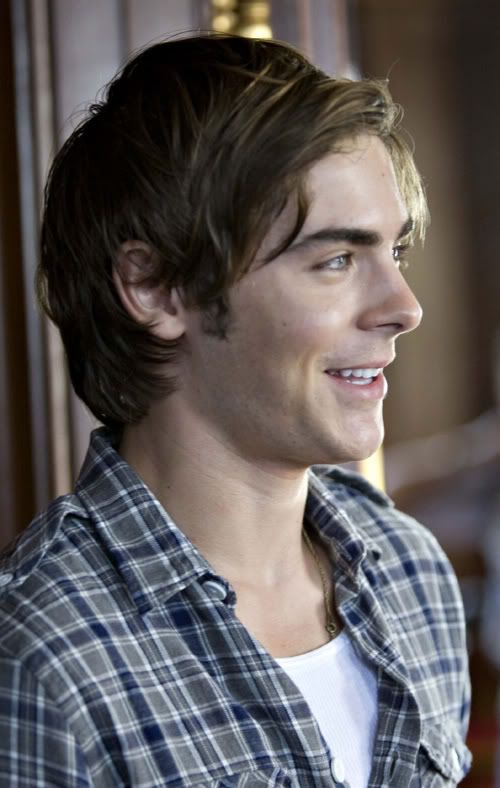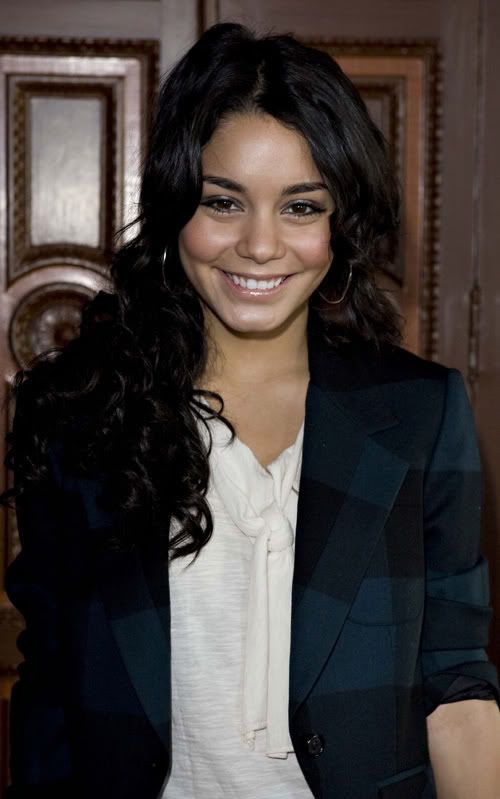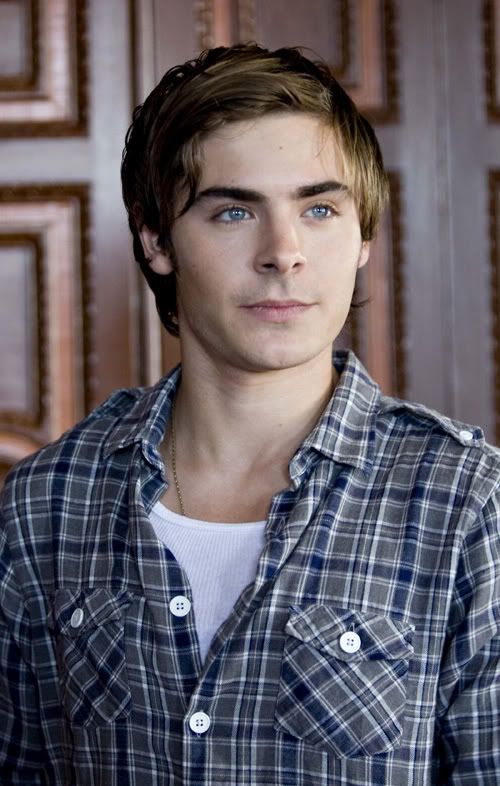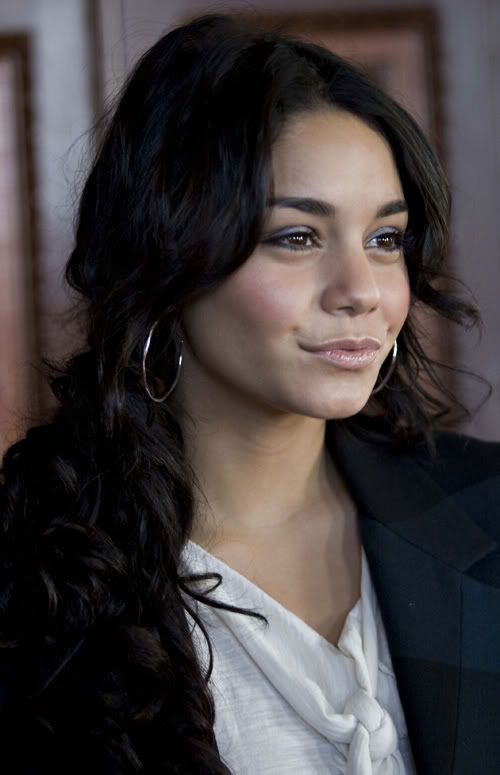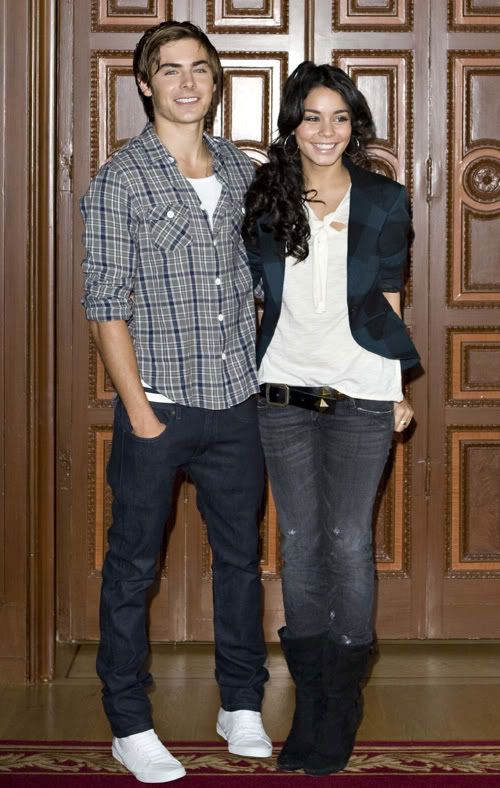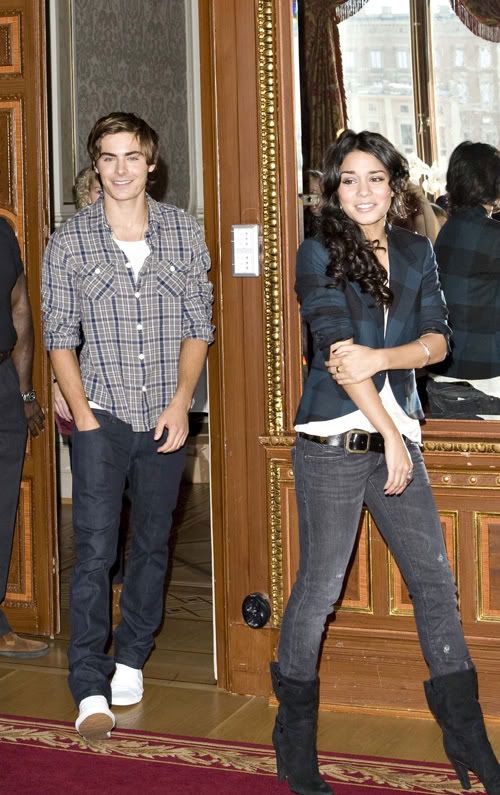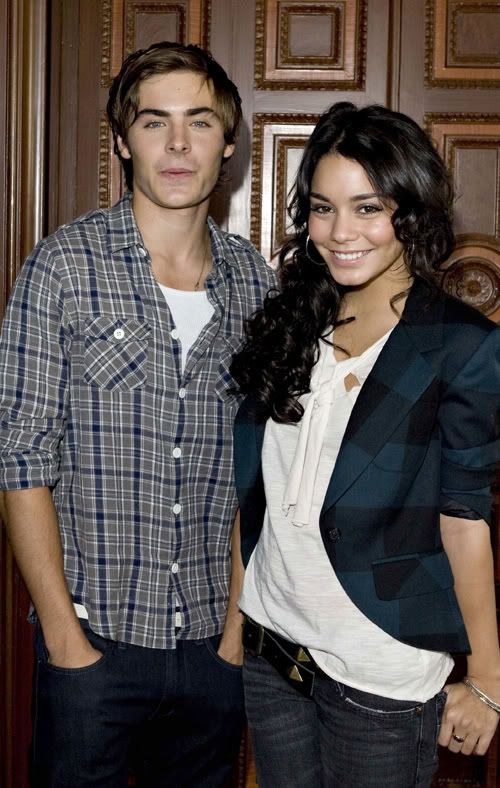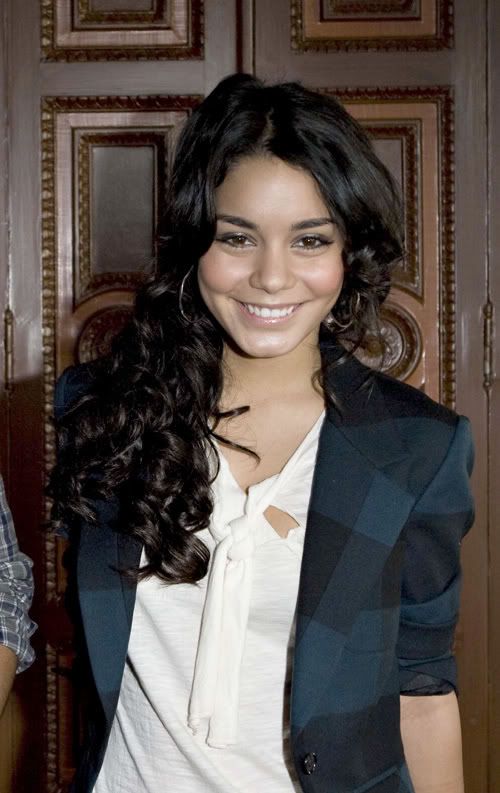 That night in Sweden was
party night
! Well, not really. V got to dress up in a cute little mini-dress which I'm sure she was freezing in and Zac got to dress up like an old man. Sorry, not a big gan of the hair or the clothes, Zac old boy. Maybe next time, eh?
Maybe not...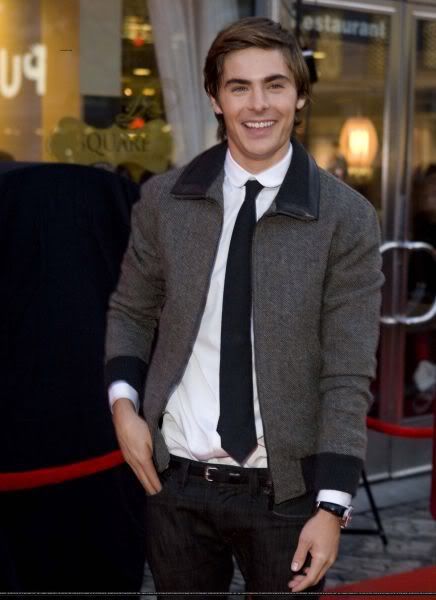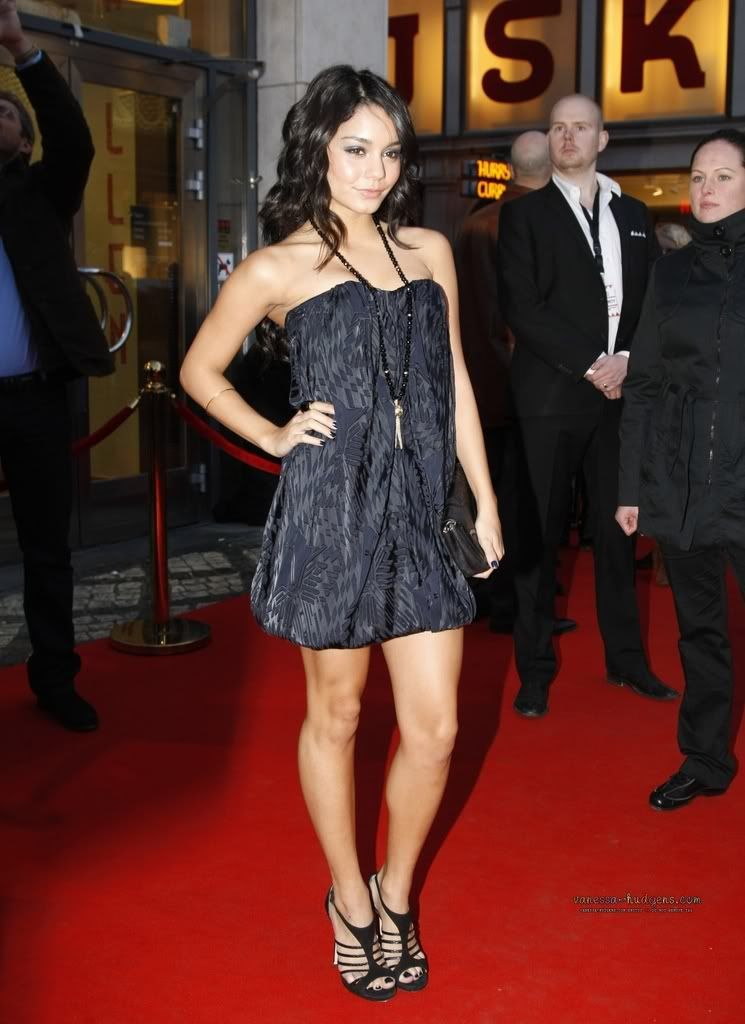 It was the
HSM3 premiere
in Stockholm and all the crazy, die-hard fans were there, screaming and screeching as loud as their little lungs would allow for
Zac Efron
.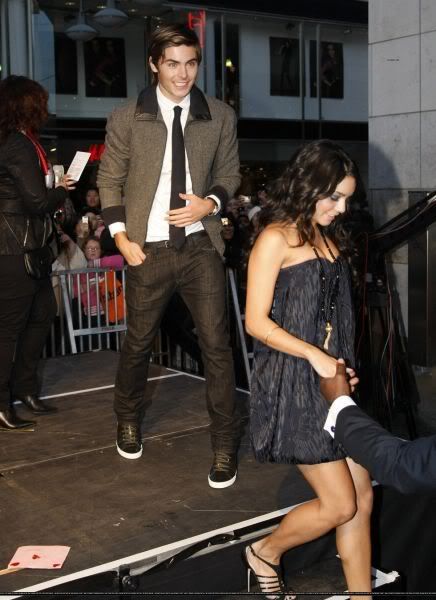 The two superstars signed autographs for their Swedish fans and this time, Zac looked a lot more happier to be signing things! Maybe it's because cameras were around or maybe it was because of the fact that a red carpet premiere is an appropriate place to ask for autographs rather than stalking celebrities at the airport. Just a thought!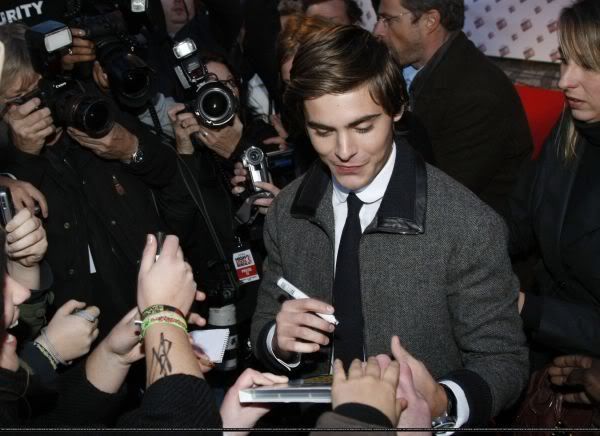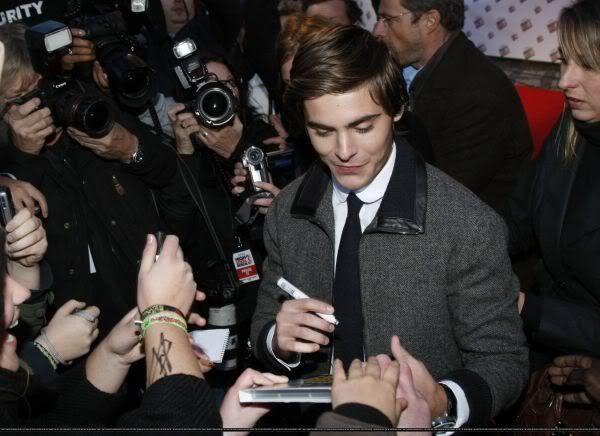 The co-stars then headed into the theatre where they introduced their movie before it started - they were introducing the movie for the first time ever to the first country in the entire world who would be seeing it before anyone else!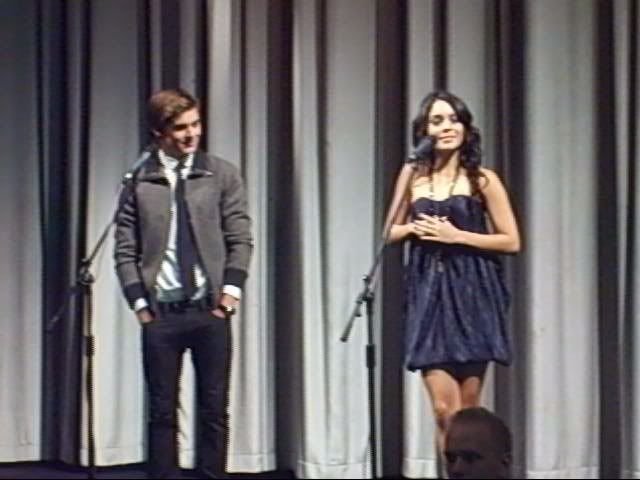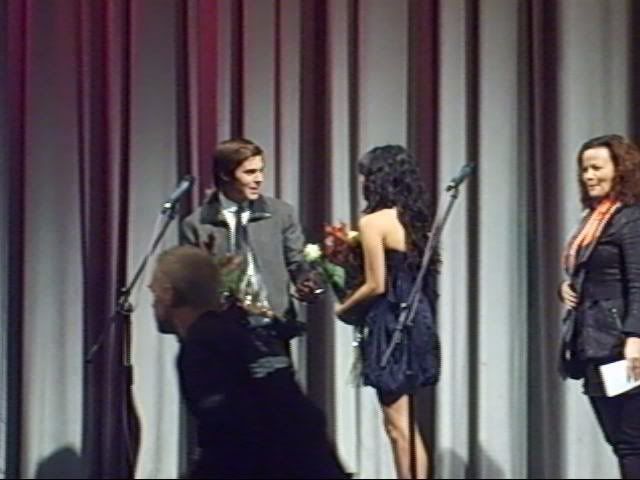 After the premiere, Zac and Vanessa along with a bunch of
Disney
goons and some other very professional looking people headed to a restuarant.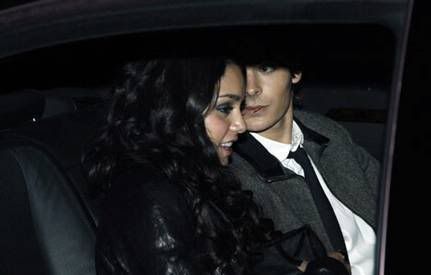 Zanessa
walked arm-in-arm.
I know.
I know. It makes my heart sing too. Well, not really but I know theres super-fans out there who literally moonwalk on their ceilings everytime they see Zanessa
PDA
. I just wanna relate!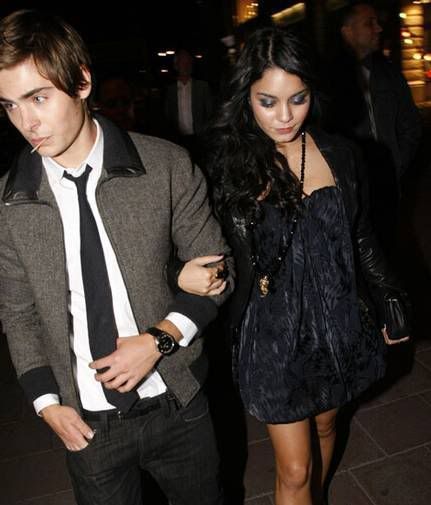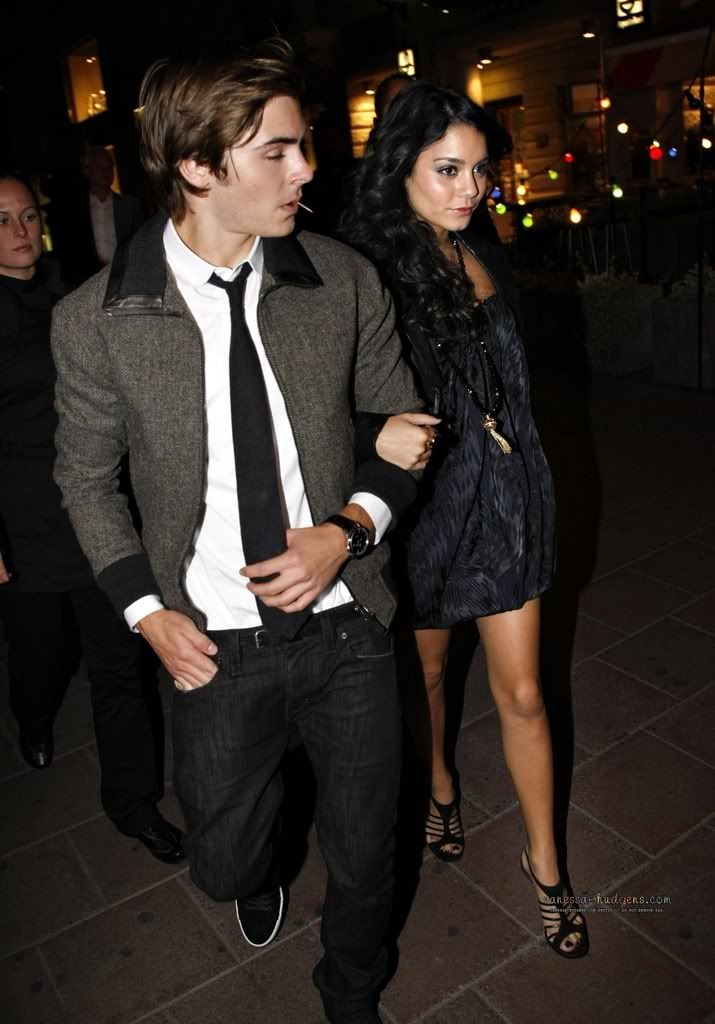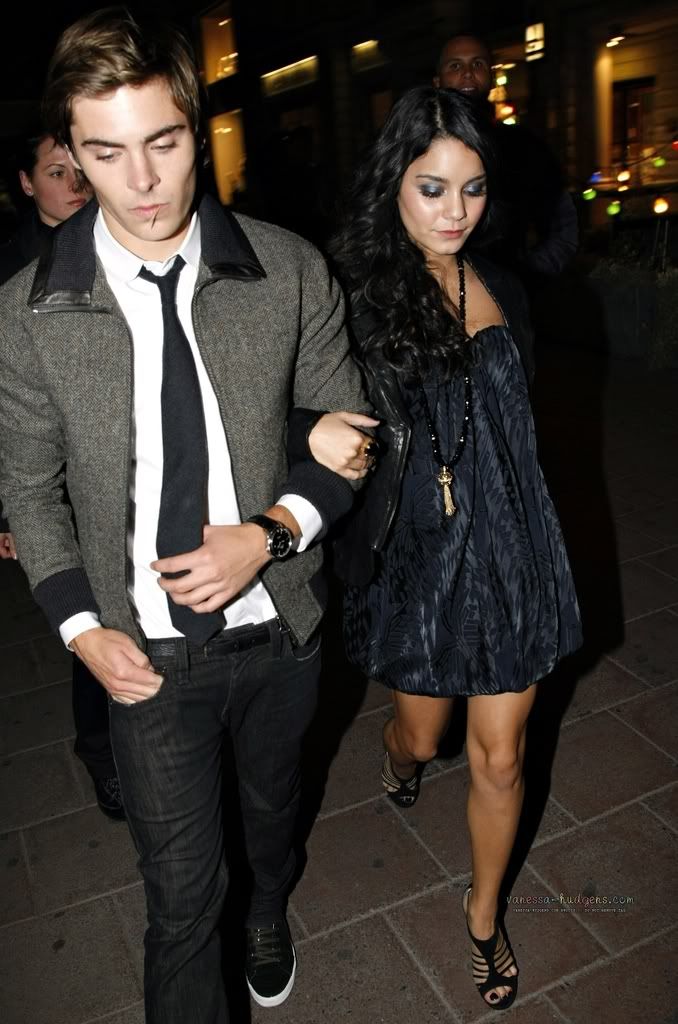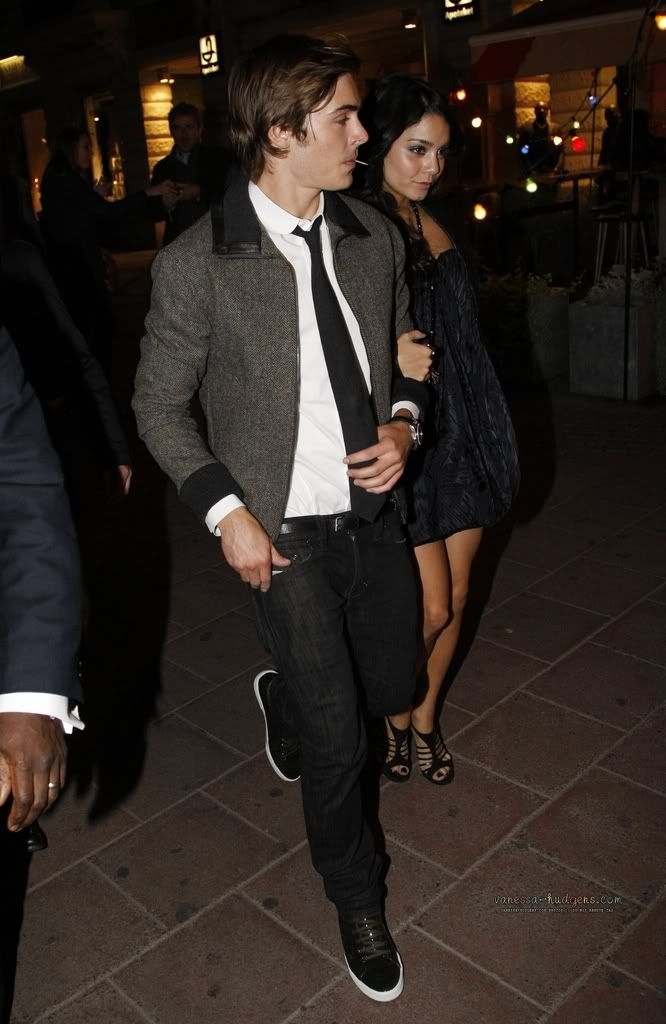 Early on Monday morning, Zac and Vanessa sat down to talk about the movie.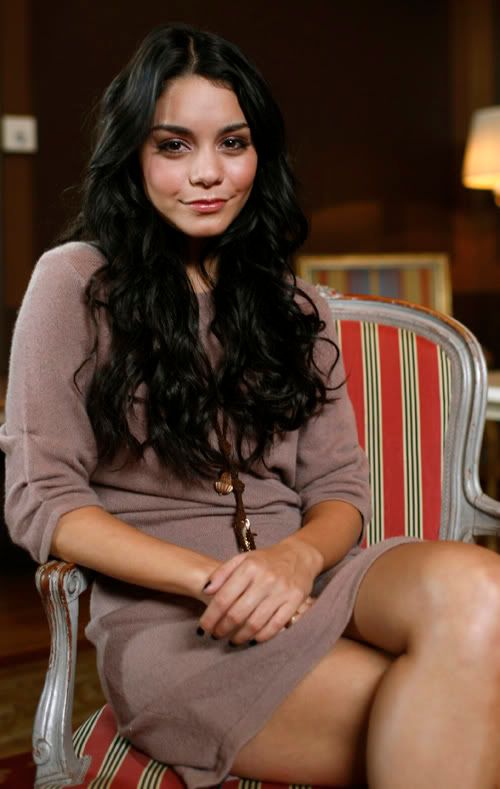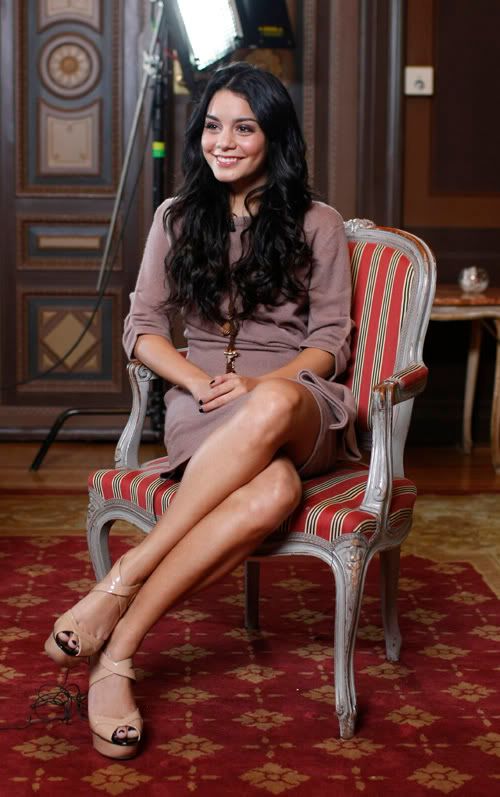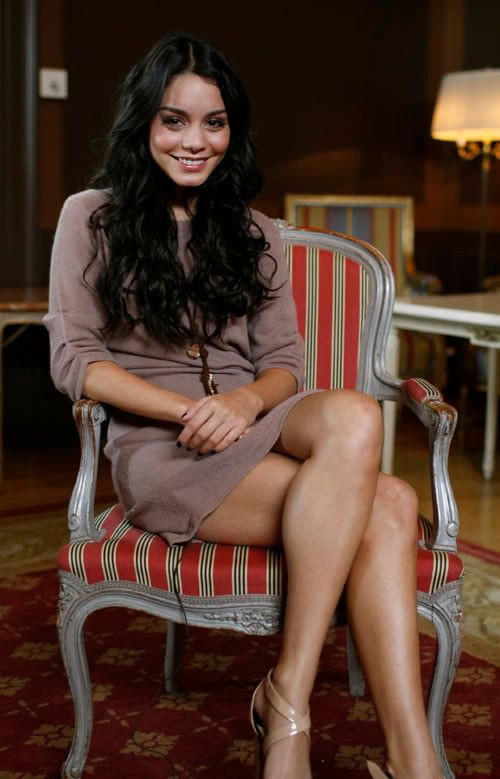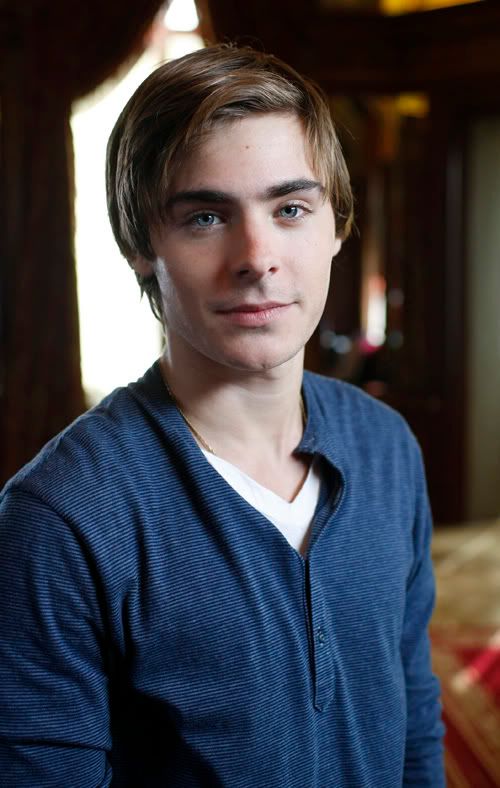 Vanessa then bundled up warm in a black coat while Zac, once again, seemed not to feel the cold in his thin blue top. Both of them munched on ice creams as they walked over to their private jet to head to
Paris
where they would meet up with
Ashley Tisdale
and
Corbin Bleu
as well as director
Kenny Ortega
to continue the promotions.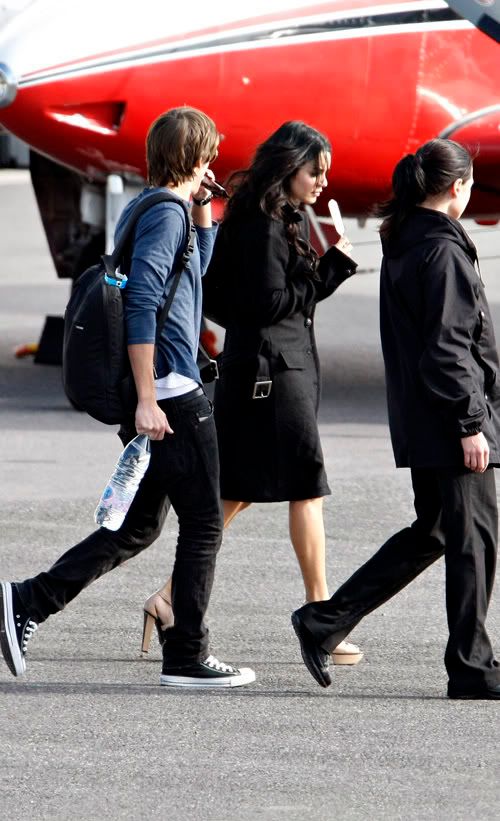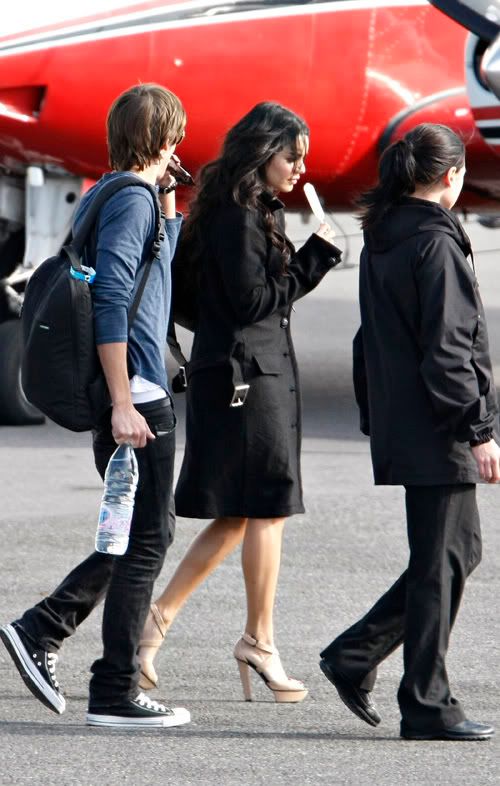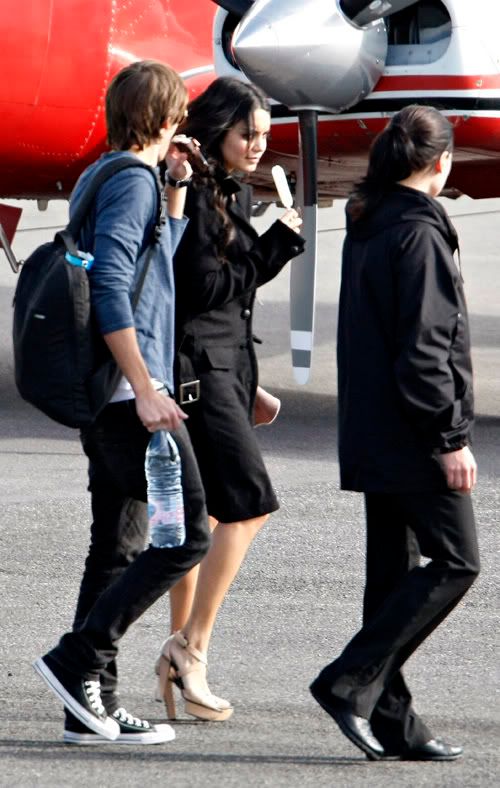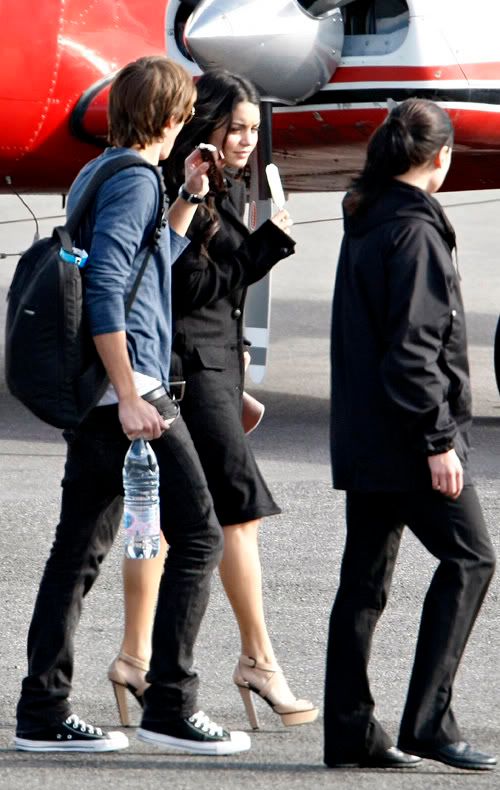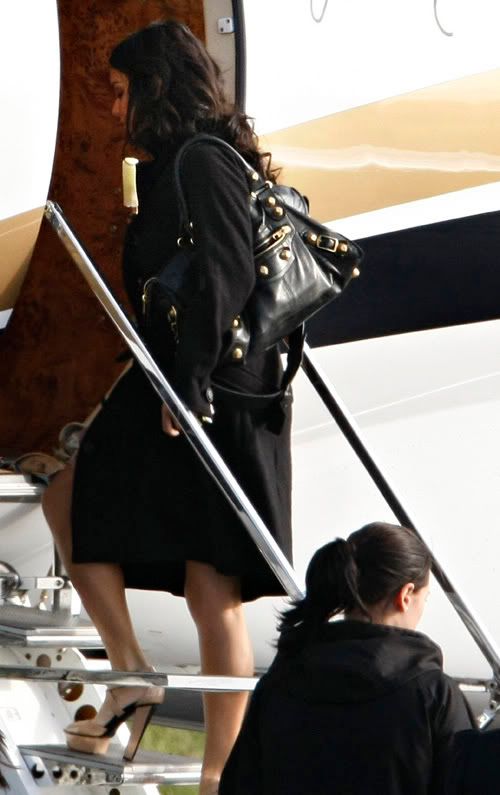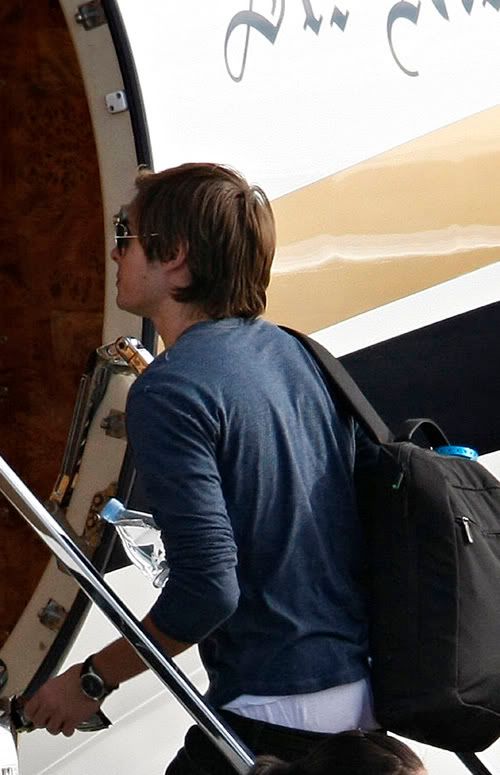 Vanessa
was photographed by the paparazzi and given a warm welcome by scores of fans as she stepped out of a hire car outside the
Bristol Hotel
in Paris.
Zac
was nowhere to be seen at the time - or he was but wasn't photographed - which seems highly unlikely!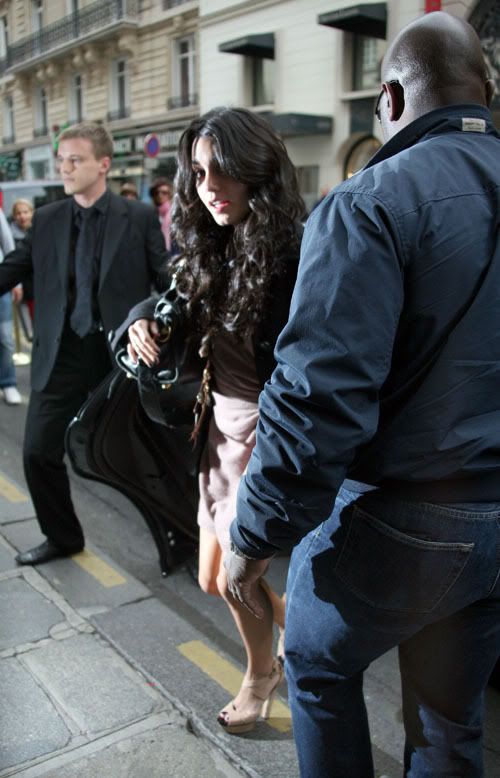 Baby V
smiled, waved and posed before hurrying into the hotel.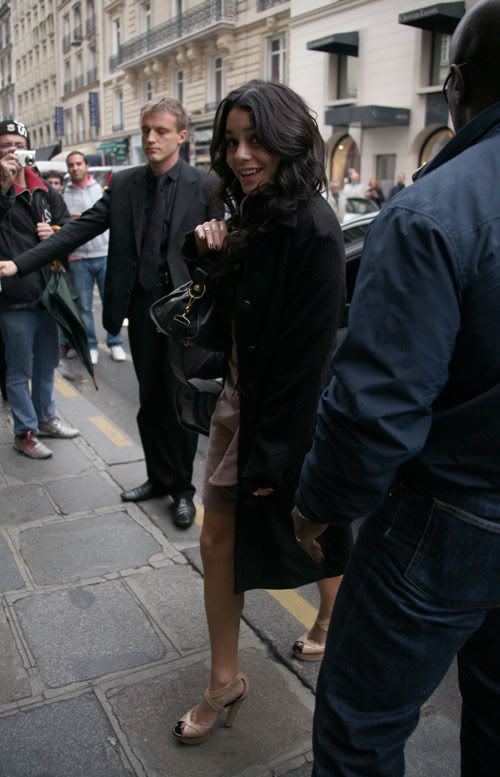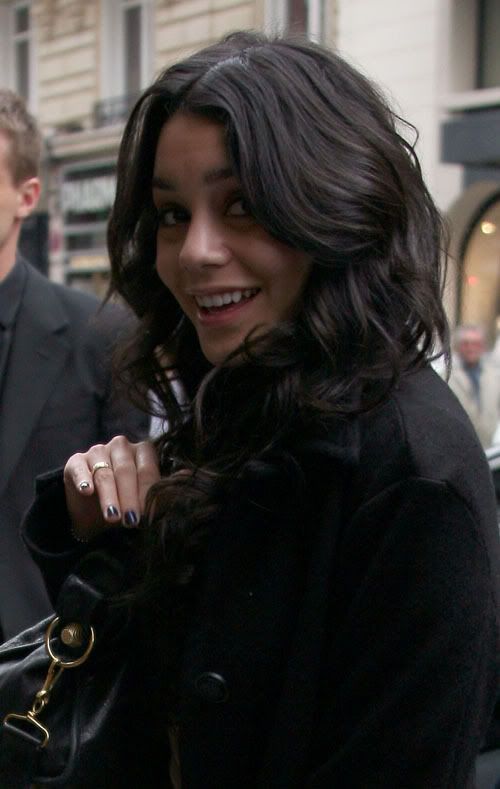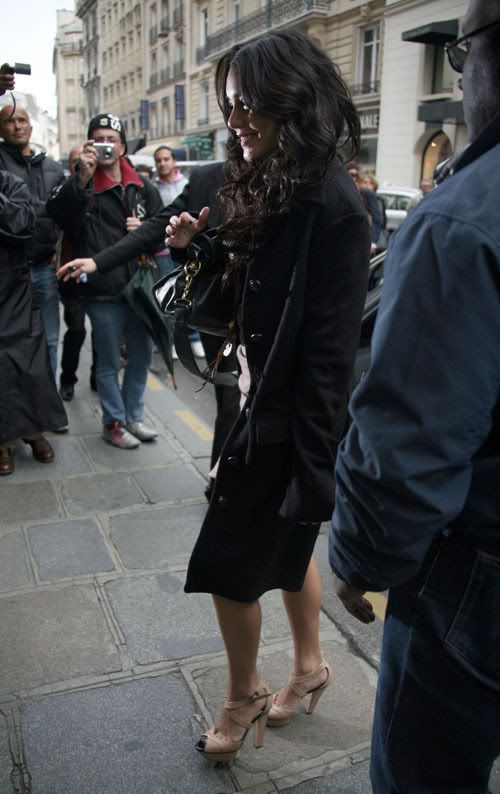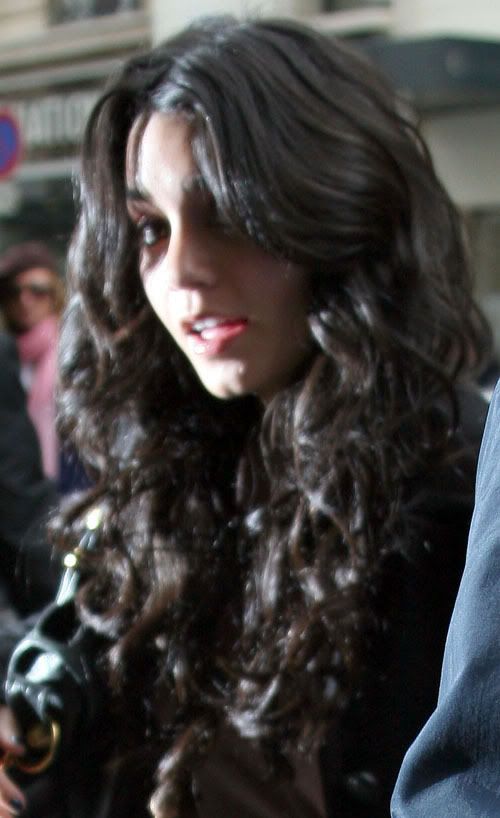 A little bit later though,
Vanessa
was spotted again as she walked the
Parisian
streets; dressed warmly once again as European weather right now
sucks
!
Zac
was by her side and the couple walked arm in arm as they strolled around; taking in the sights, smells and...
well, yeah.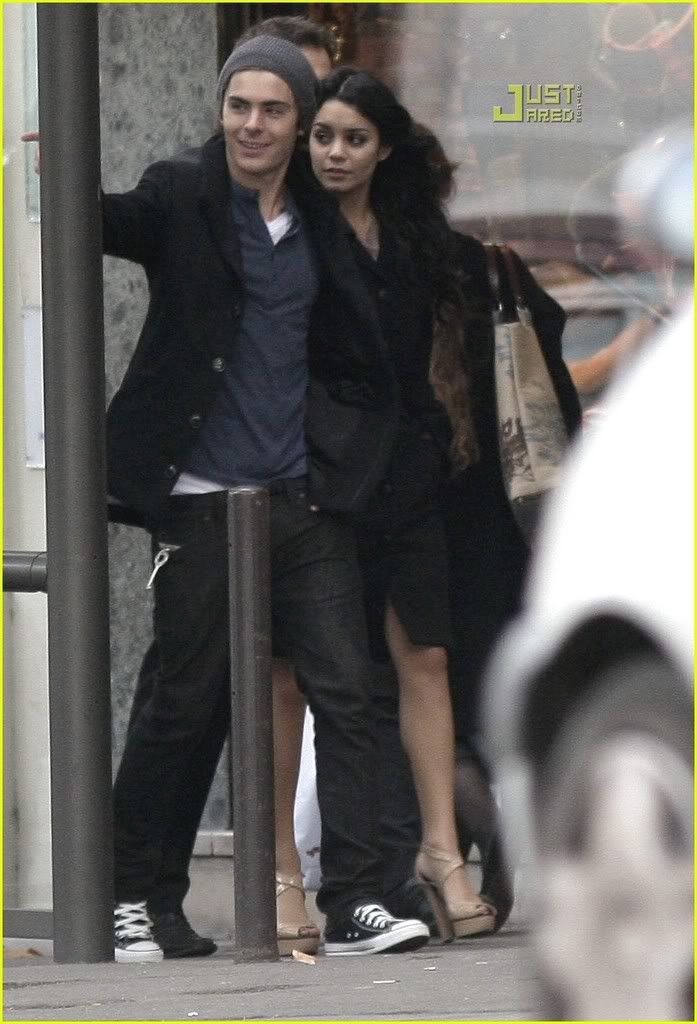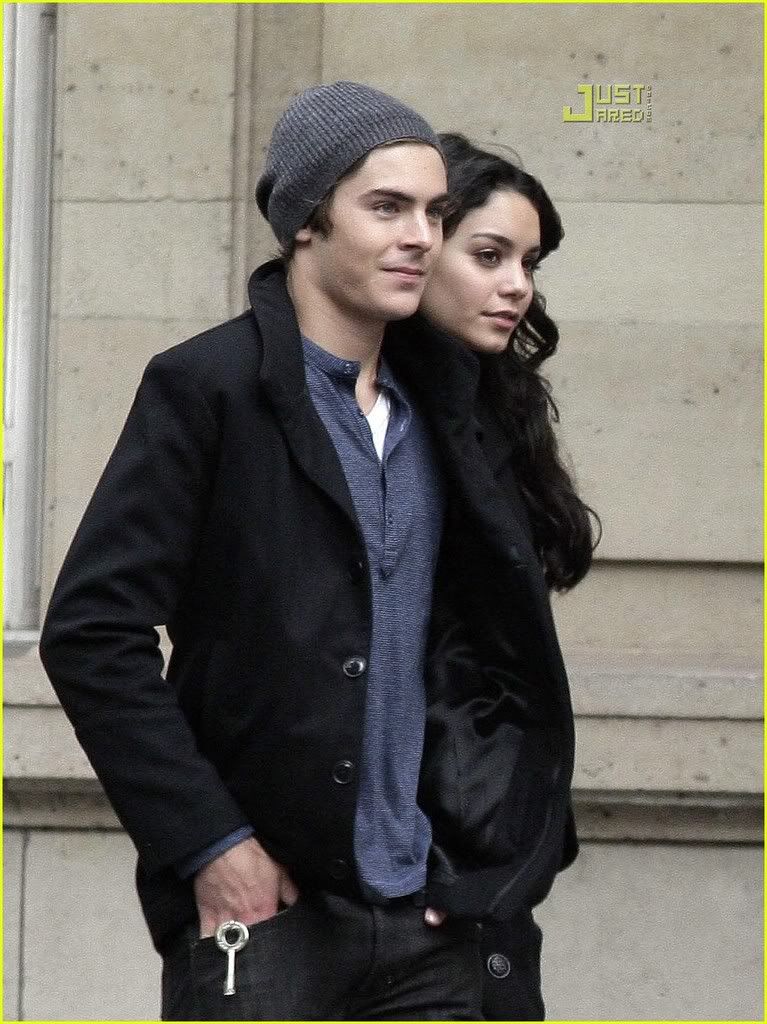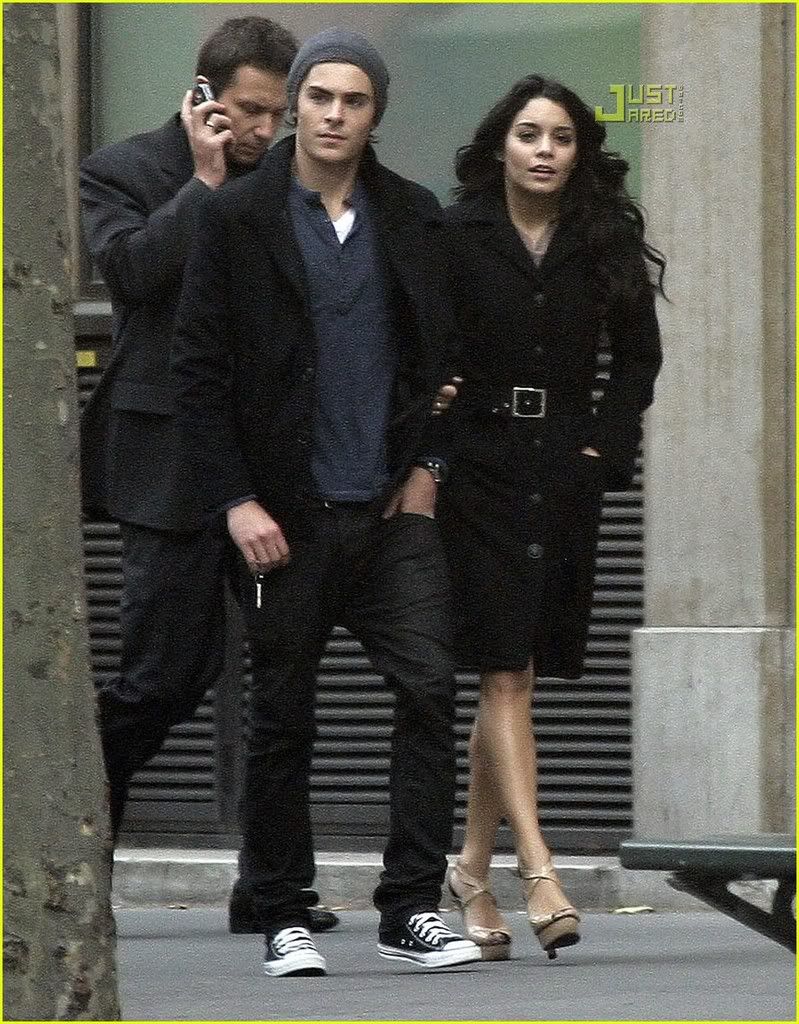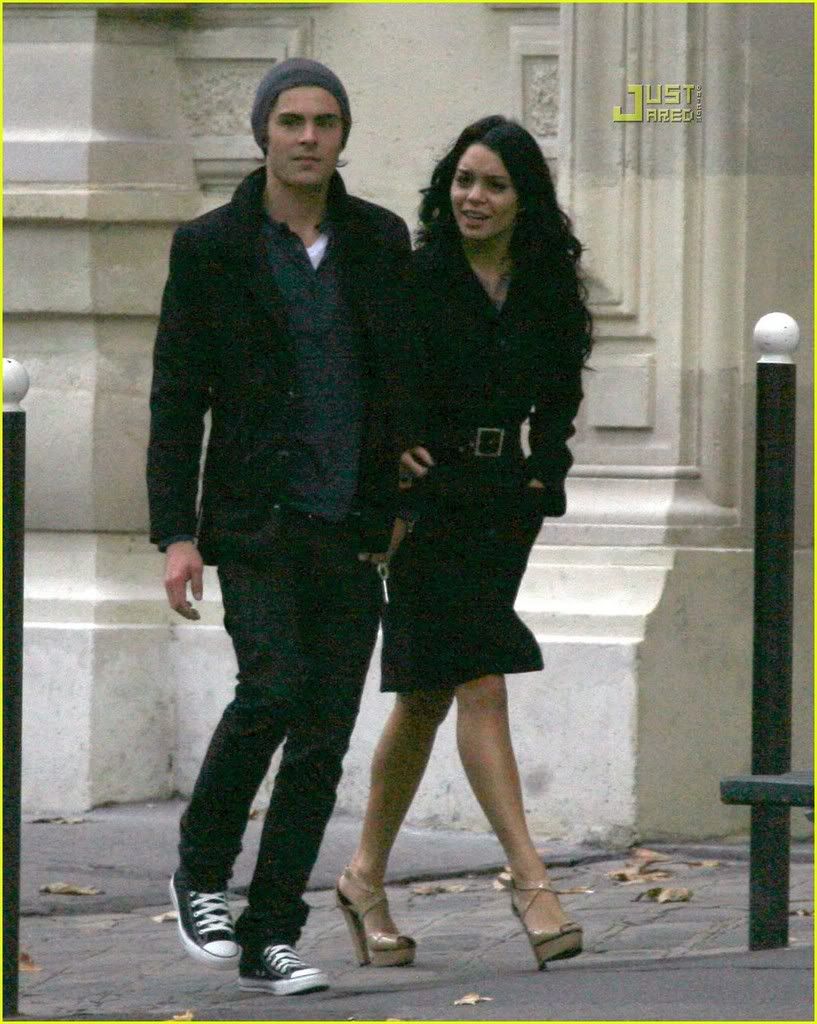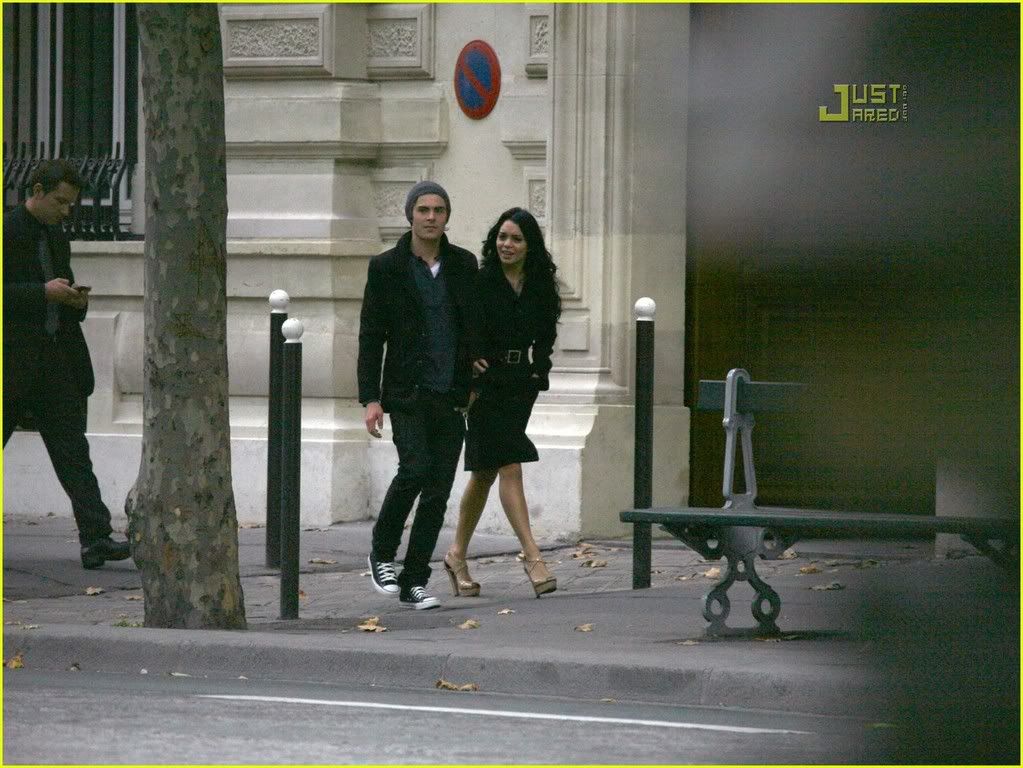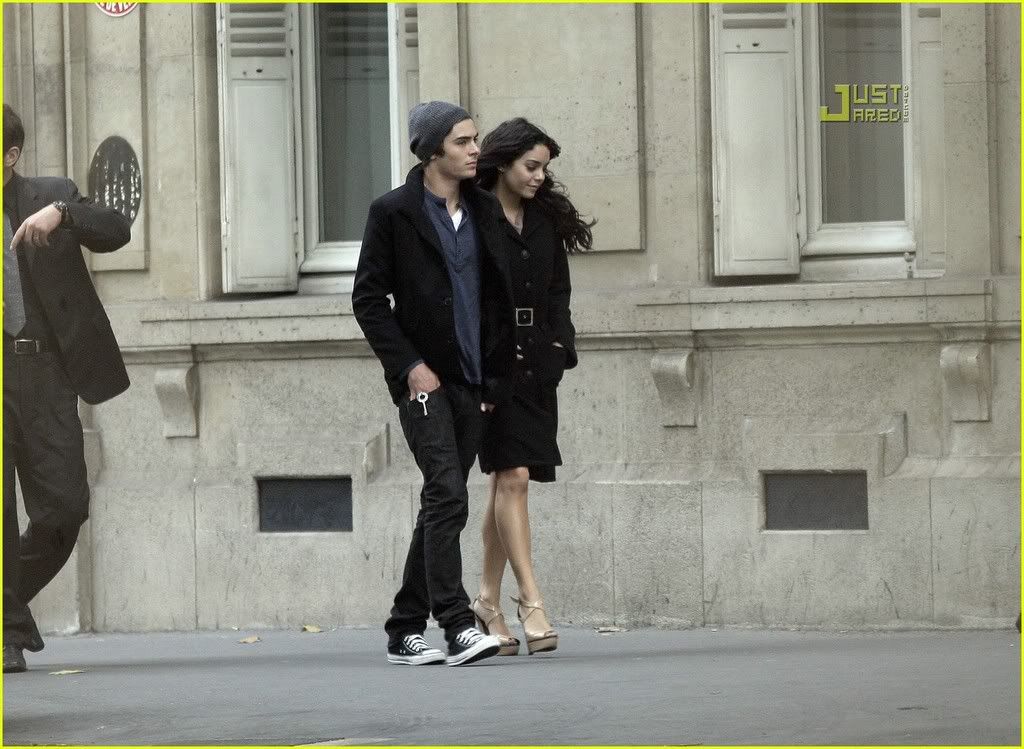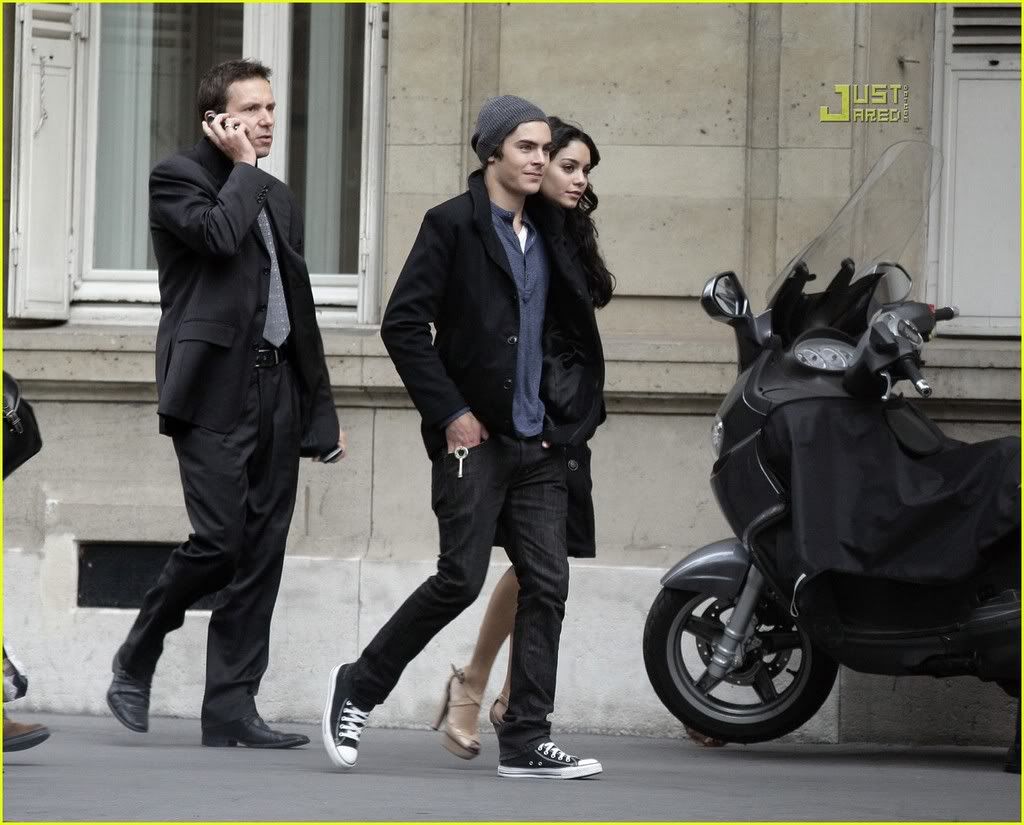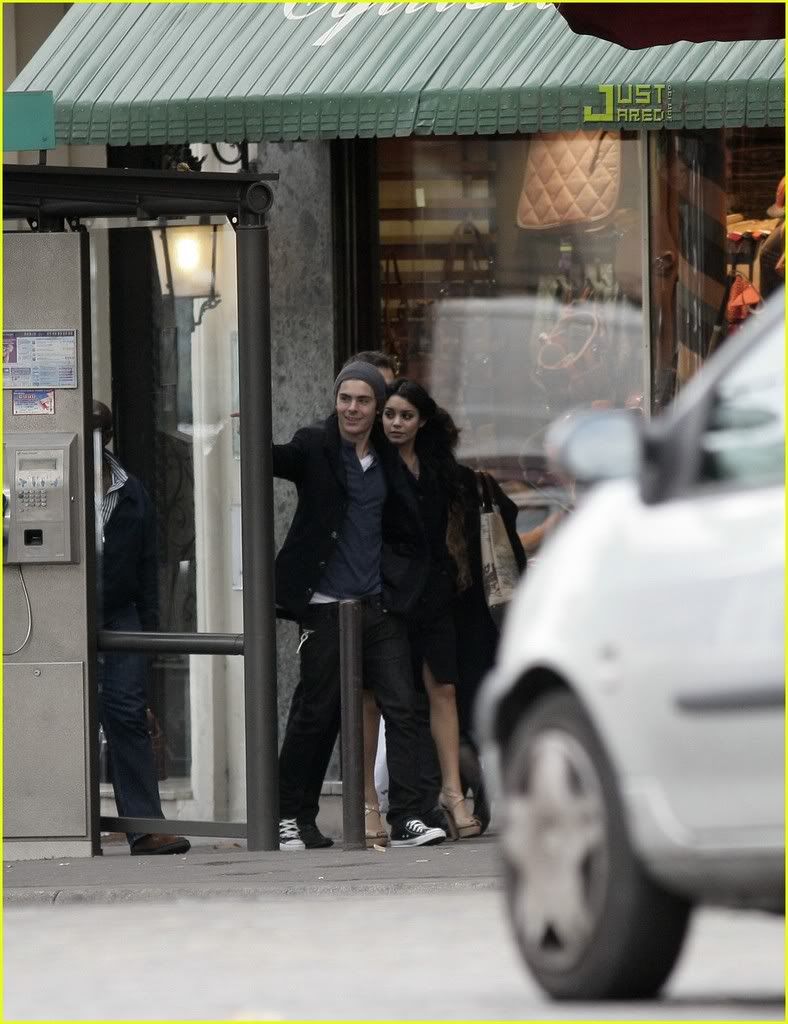 Just a little note: Zac is still wearing the same outfit from when he boarded the flight in Sweden whereas V has changed. Sorry, I just find these things interesting. Zac lives up to every guy I've ever known with their lazy, laid-back attitudes towards outfits. Ugh, can't they see how
BEAUTIFUL
clothes are and how we must treasure and worship and adore them?
WHY CAN'T THEY SEE THAT?!!

That night (Monday 29th September), Zac and Vanessa were joined by castmates
Ashley Tisdale
and
Corbin Bleu
. The foursome strutted their stuff on the streets of Paris. Note, Zac is still wearing the same outfit except with a black jacket - once again, the girls are the only ones making an effort.
*Sobs*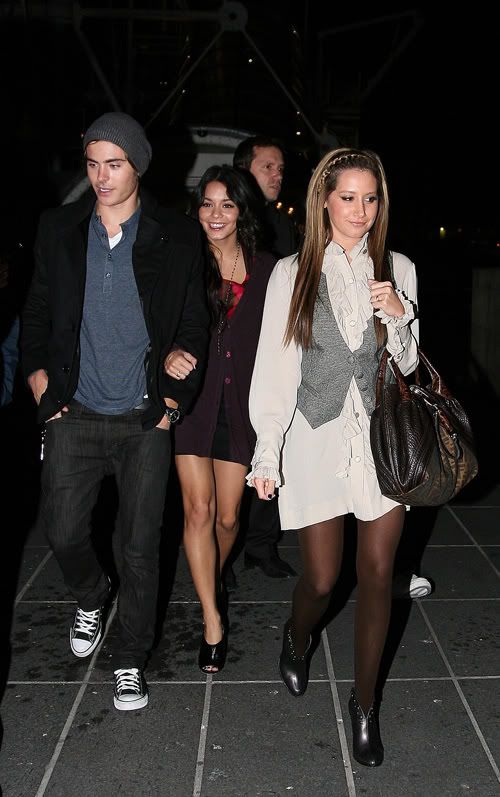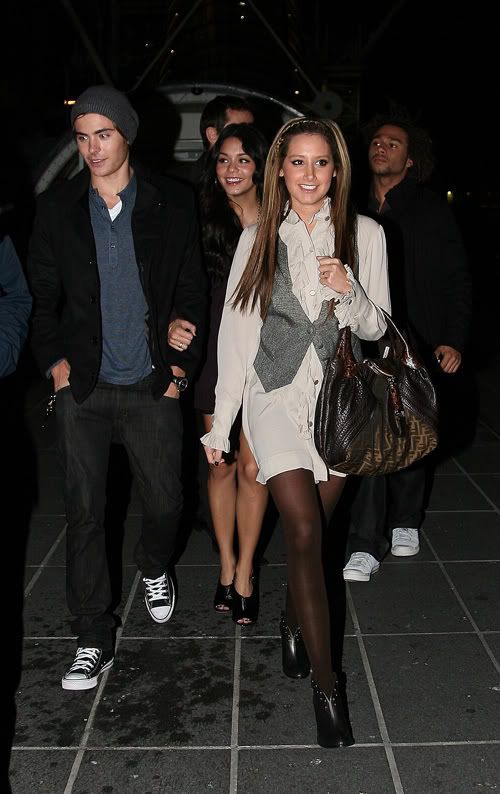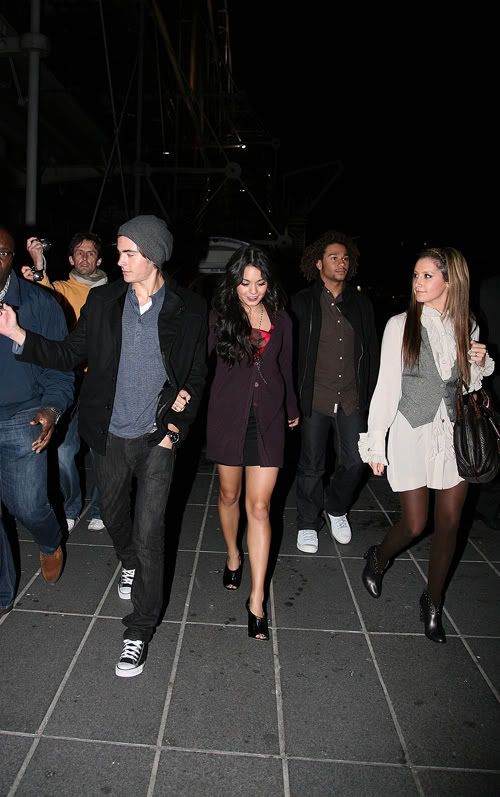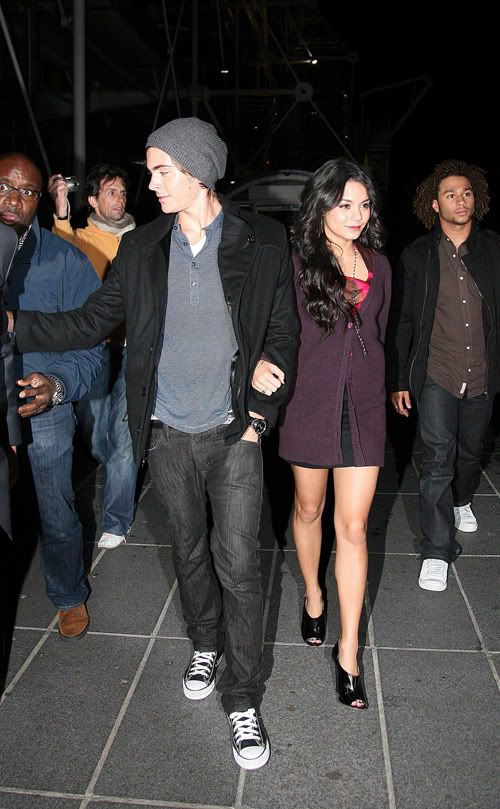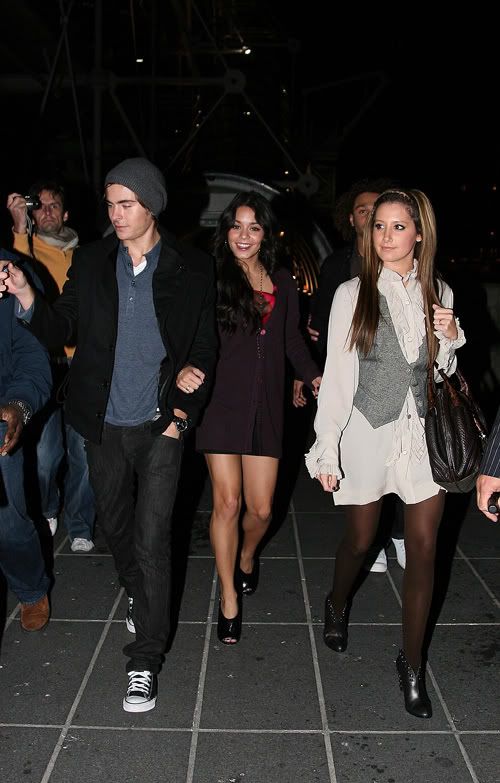 Zanessa walked arm-in-arm before V snuggled up to Ash and
Ashnessa
linked arms. Zac and Corbin looked manly. Manly, manly, manly men.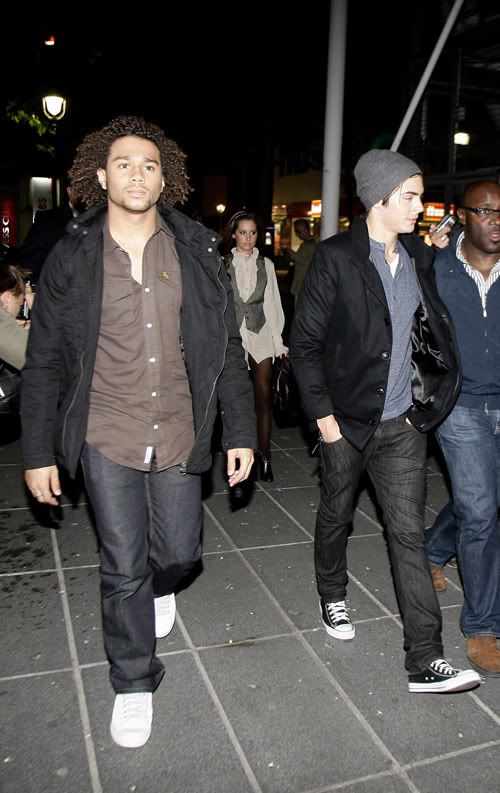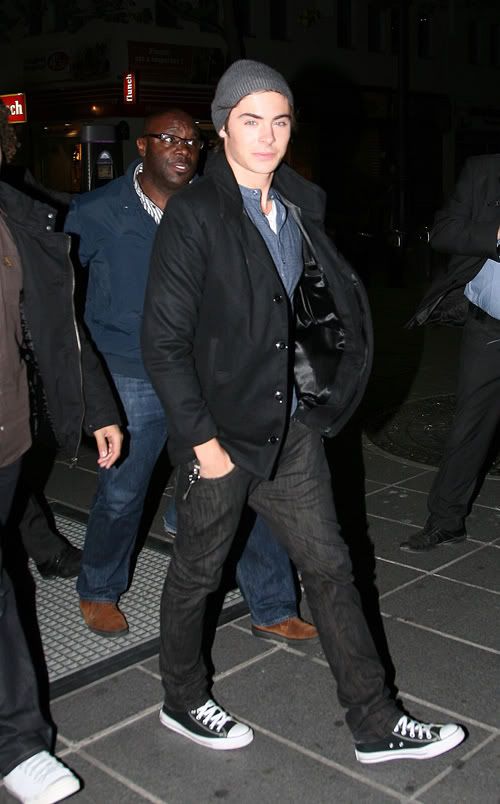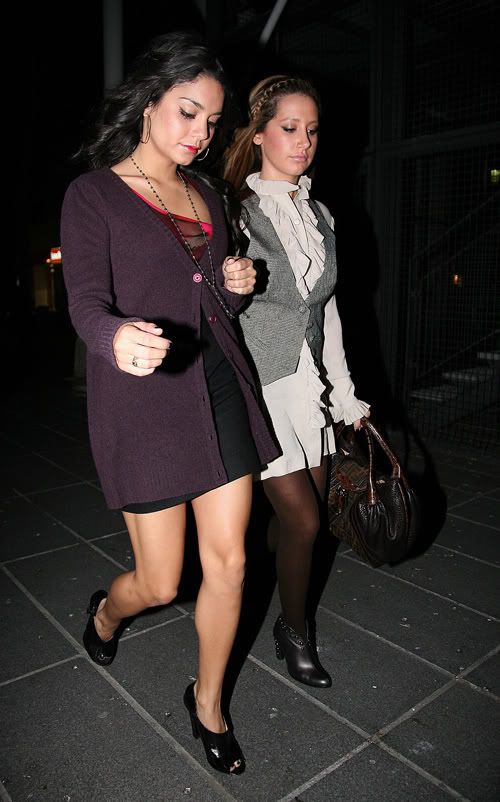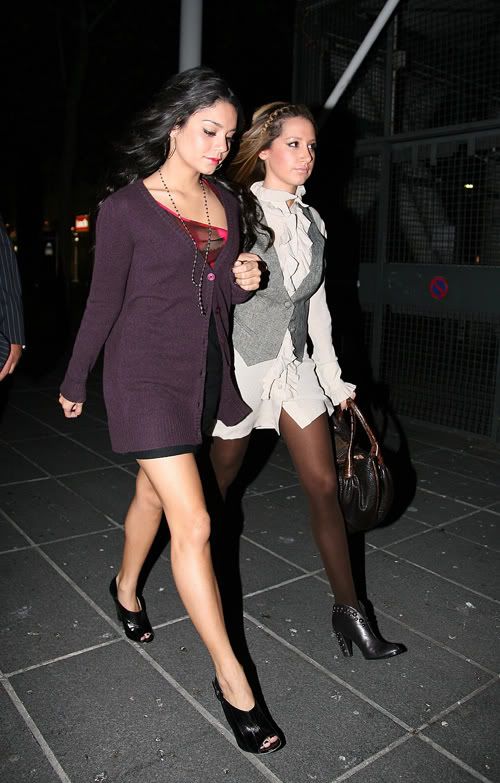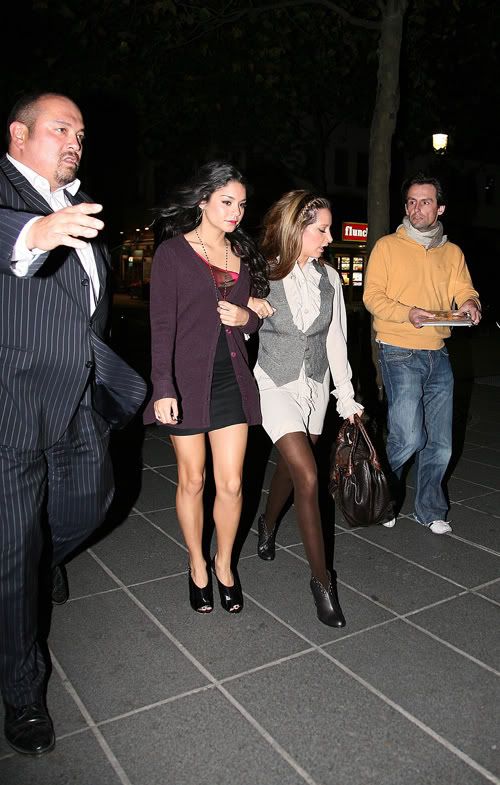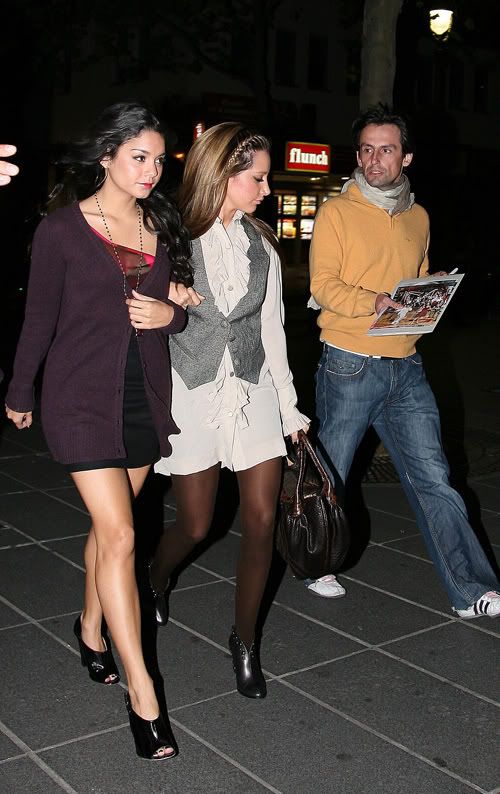 No offense to V but she over-did it with the red lipstick!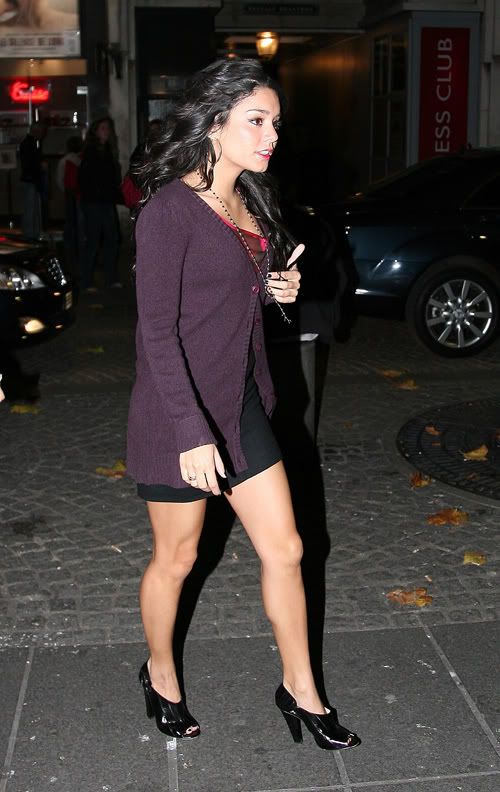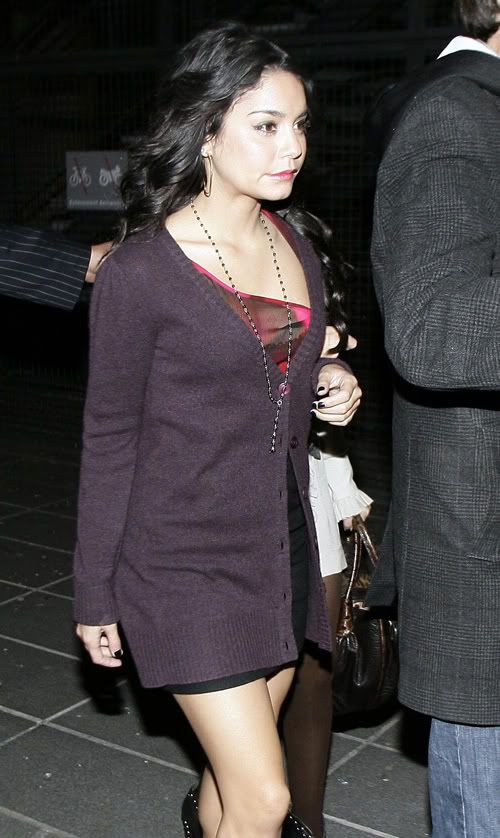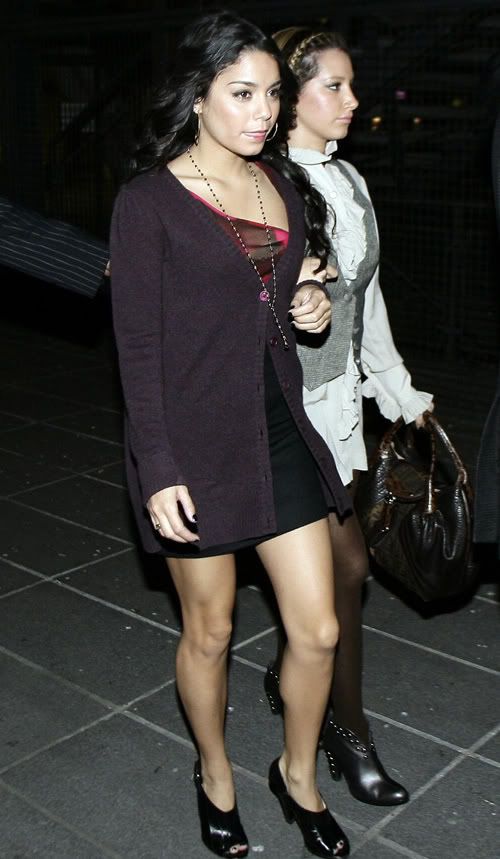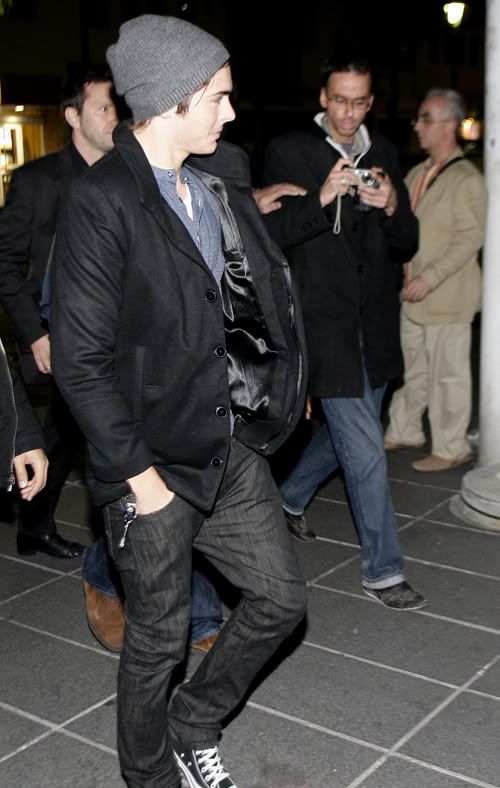 It wasn't long, however, before
Ashley
and
Corbin
found that like
Zanessa
, they actually had to work on this press tour.
YEAH.
It's not just a paid holiday!
The
Disney
stars spent the next morning (Tuesday 30th October) at a
Virgin Megastores
in Paris where they met fans and signed autographs.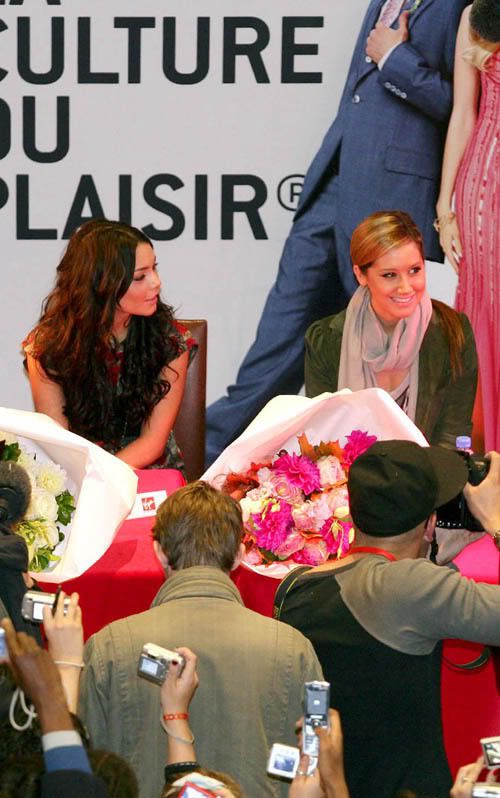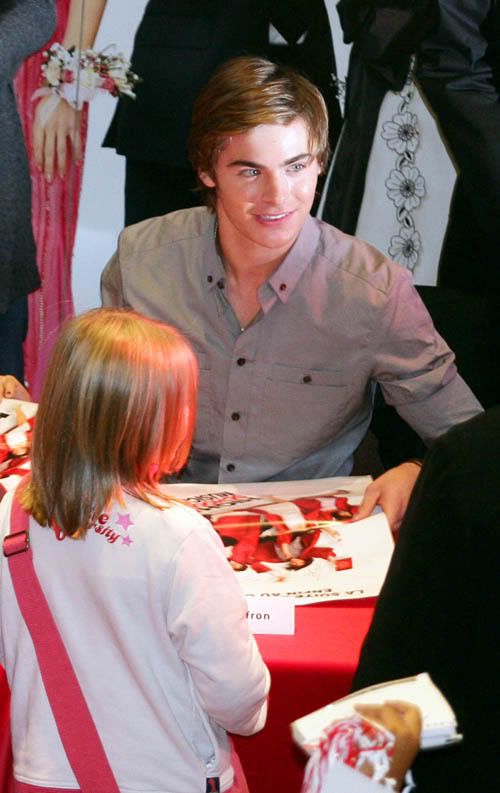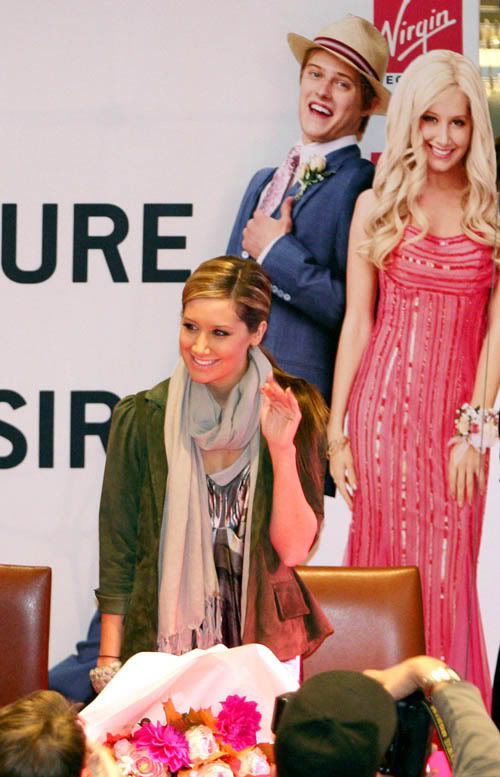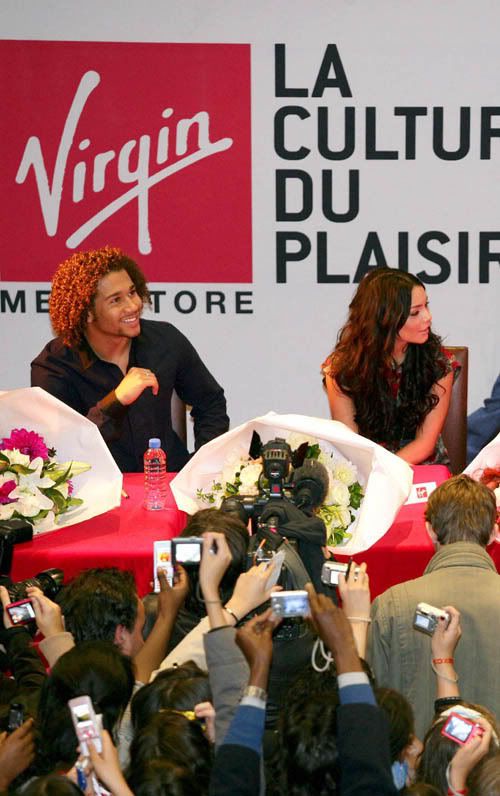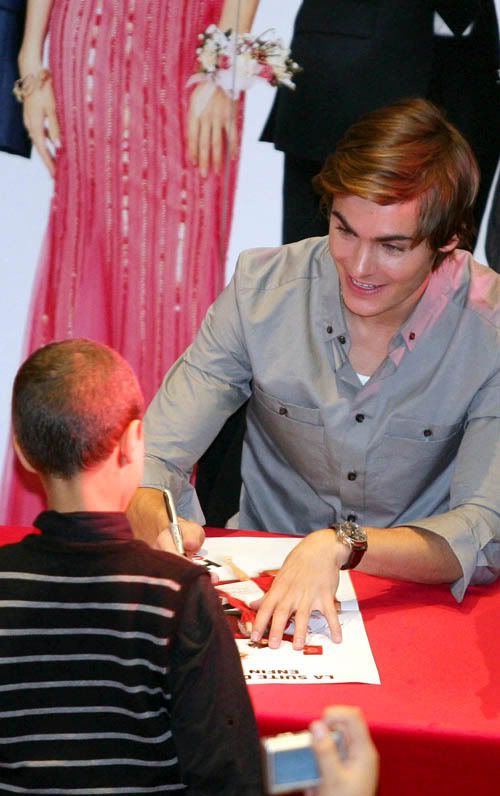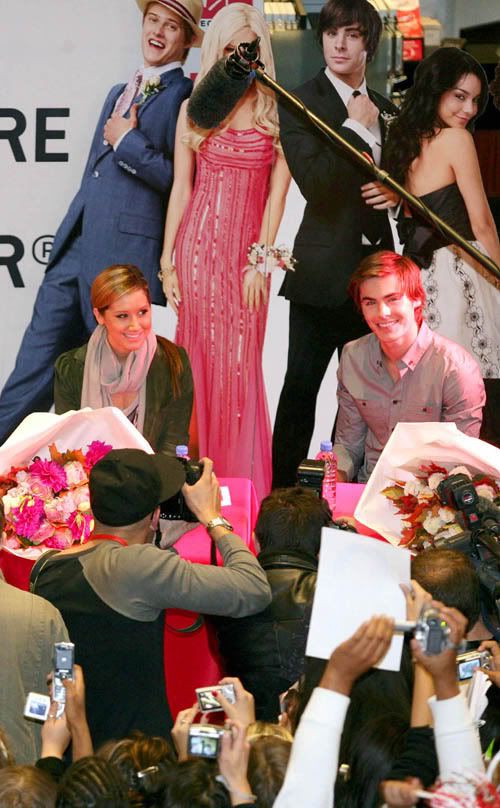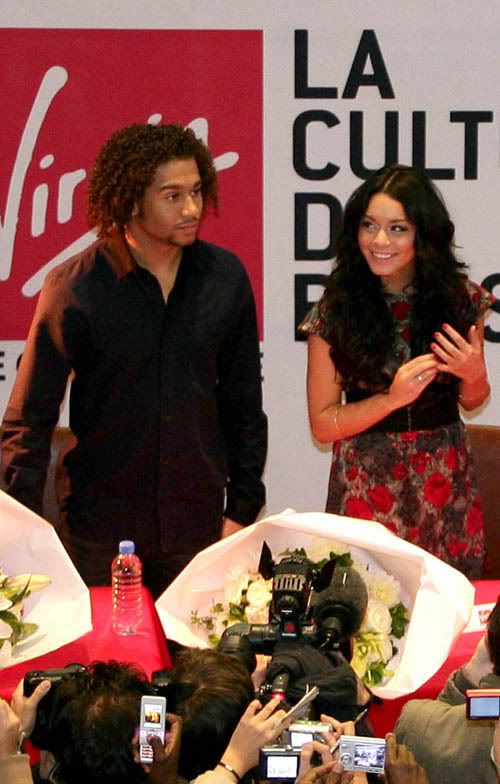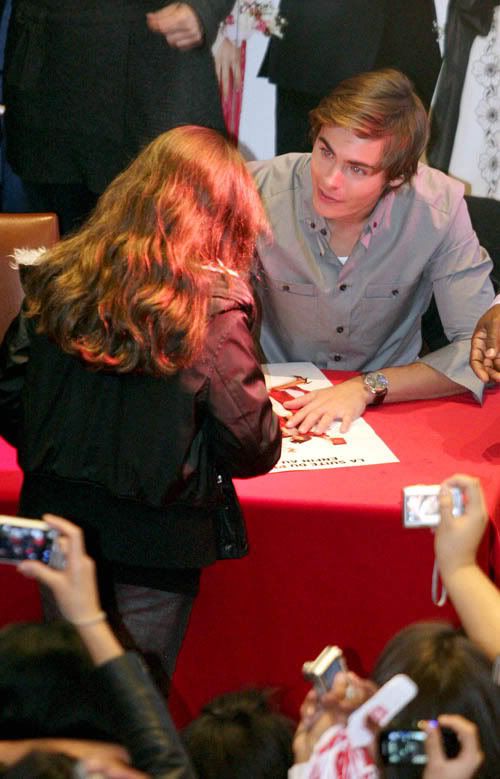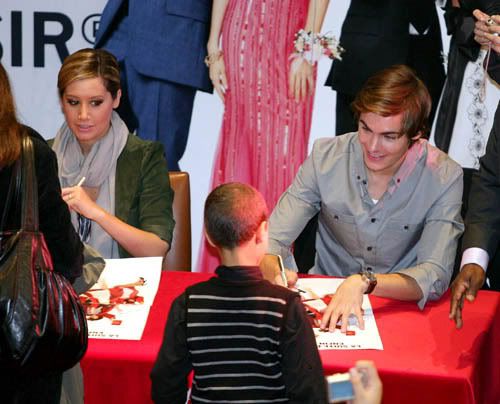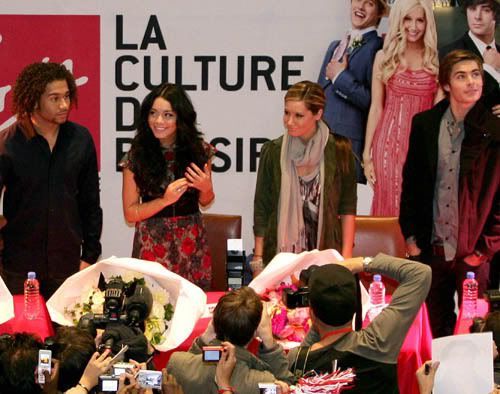 Am I the only one freaked out by how many cameras and camera phones are being held up in the air? It's like being at a
Jonas Brothers'
concert!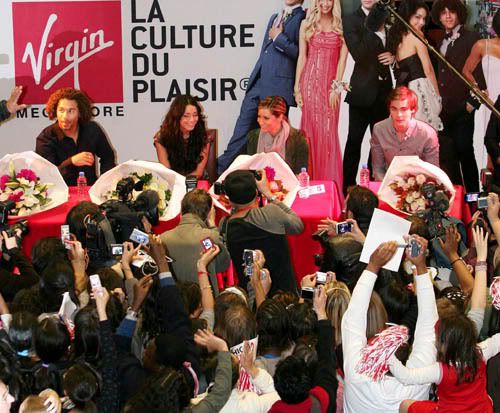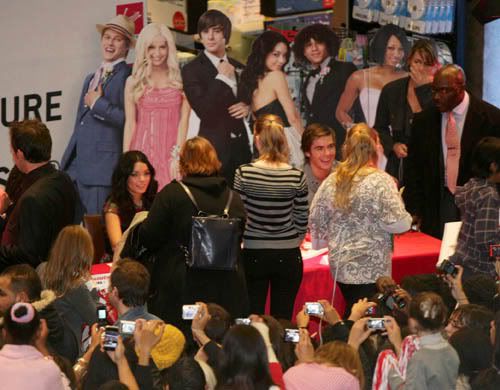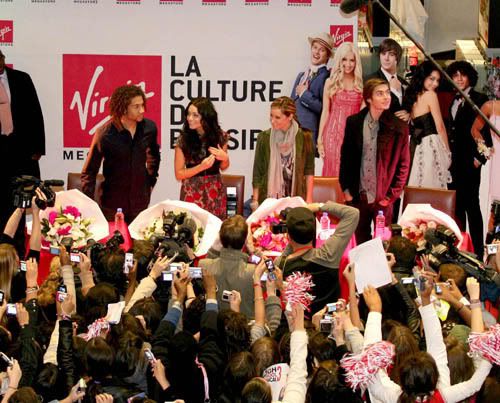 If that was tiring enough, the cast had to then return to their hotel and get ready for another red carpet premiere - it would be
Corbin
and
Ash
's first but
Zan
have totally
been there, dooone that
. Maybe that would explain why V's outfit isn't wowing me as usual. Vanessa looks good in anything but the sparkly, long dress she wore at the
HSM3 Parisian premiere
just failed to impress, I guess she was all pooped out with the dressing up - she gave up her best outfit for Sweden!
I hope the Swedes know how lucky they were!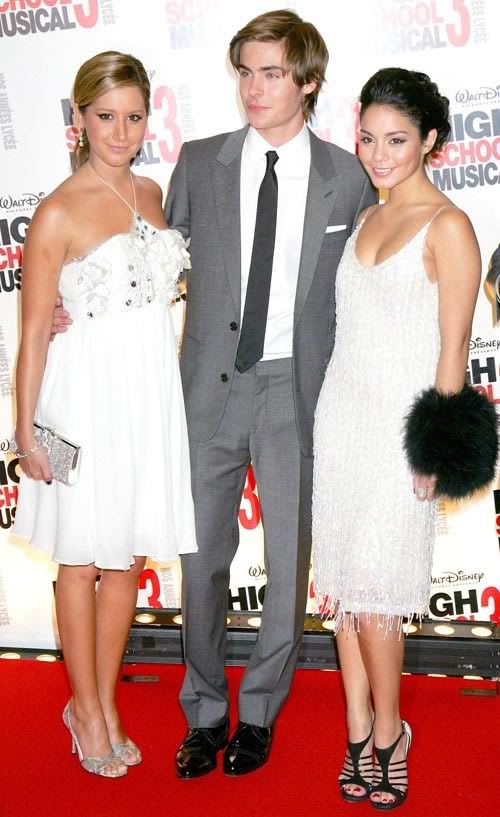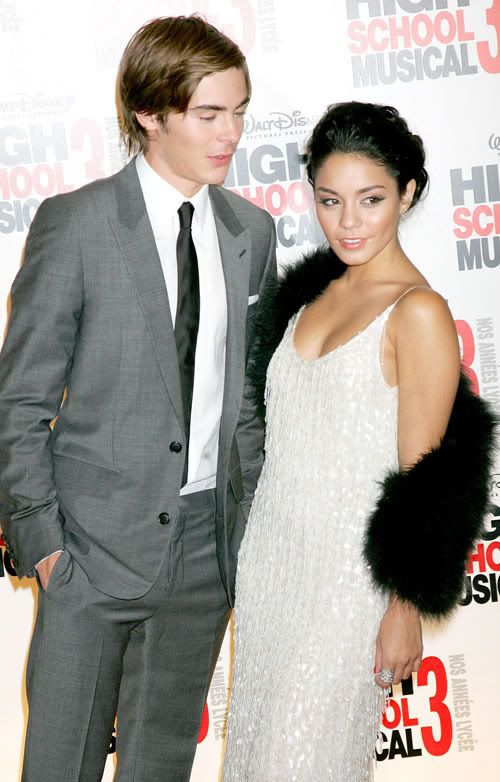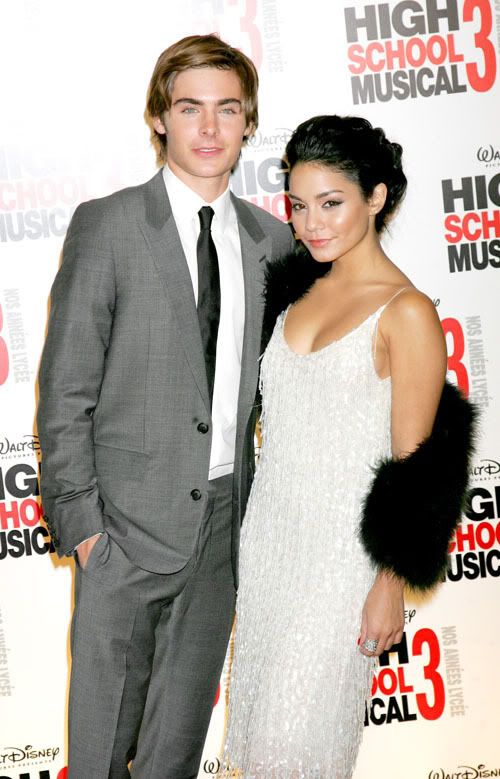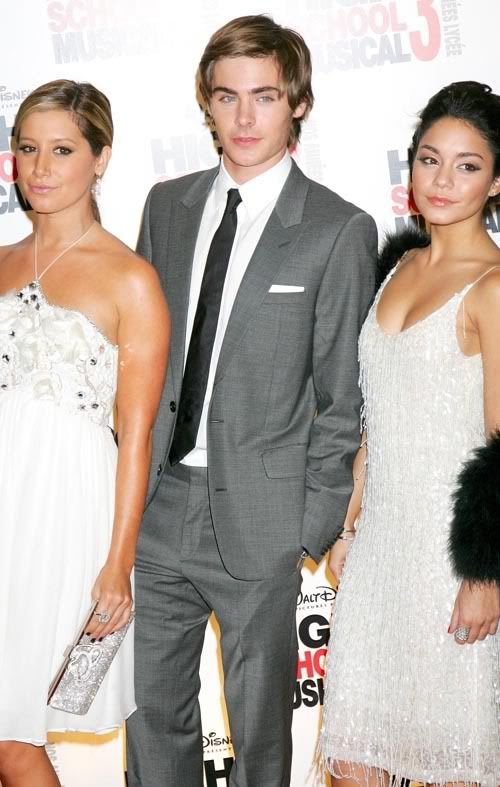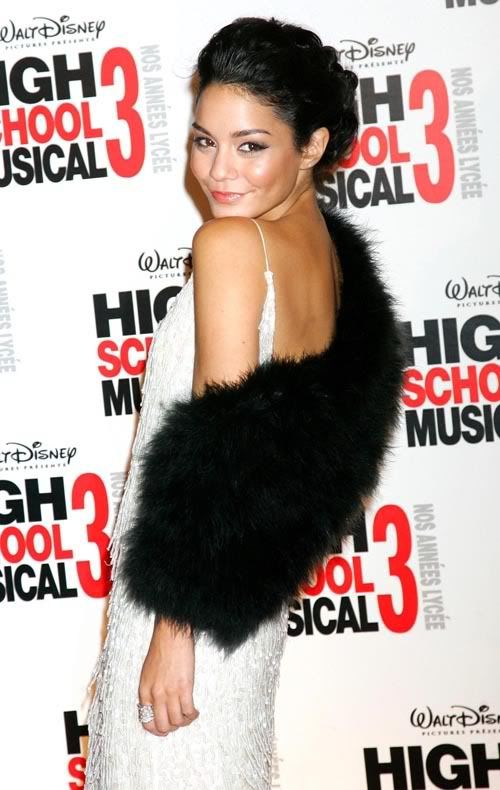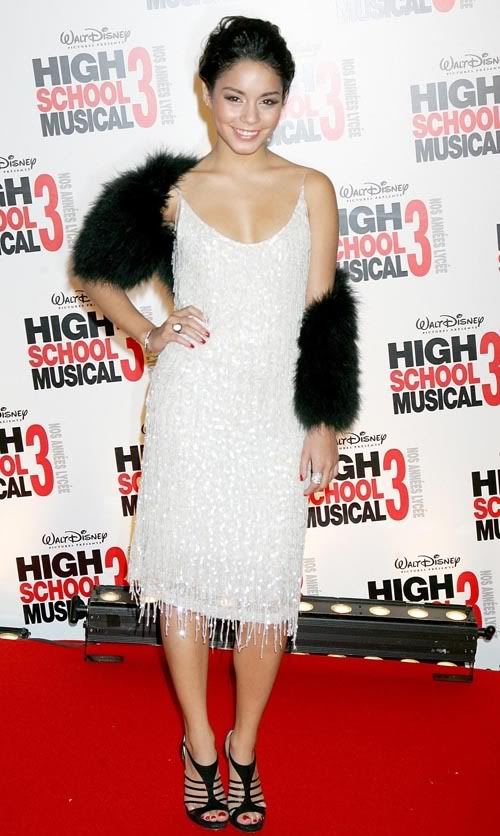 Director
Kenny Ortega
was also there.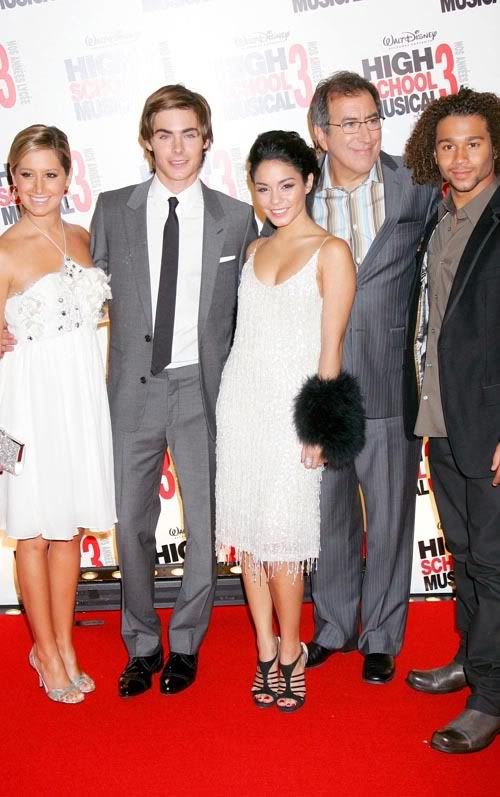 Weirdly enough,
V
's boobs looked nonexistant whereas
Ash's
looked like they'd doubled in size in their dresses that night!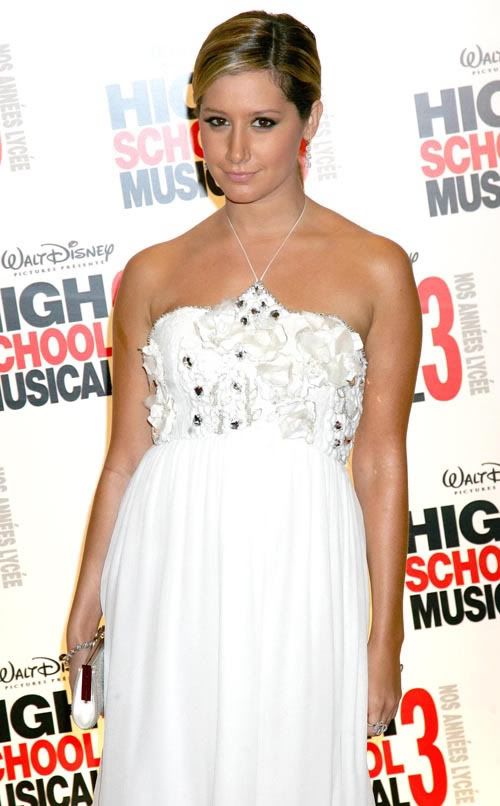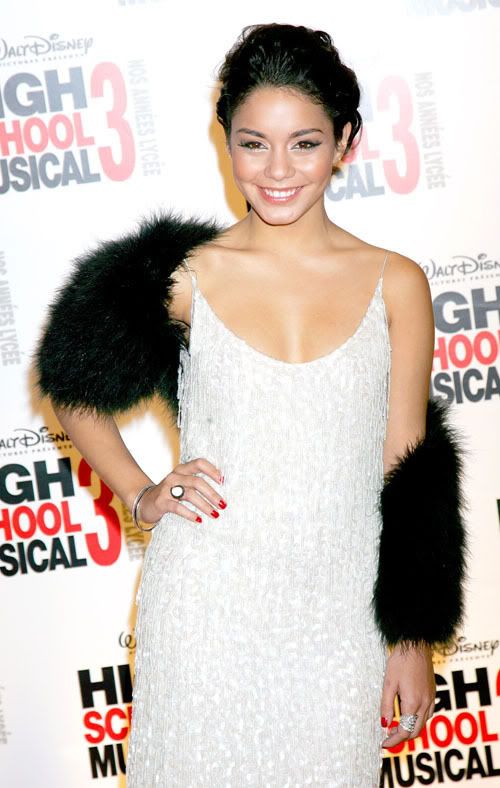 Corbin looked better than Zac (according to me). I don't know why but I hate Zac's hair, it gives me that old-man-vibe.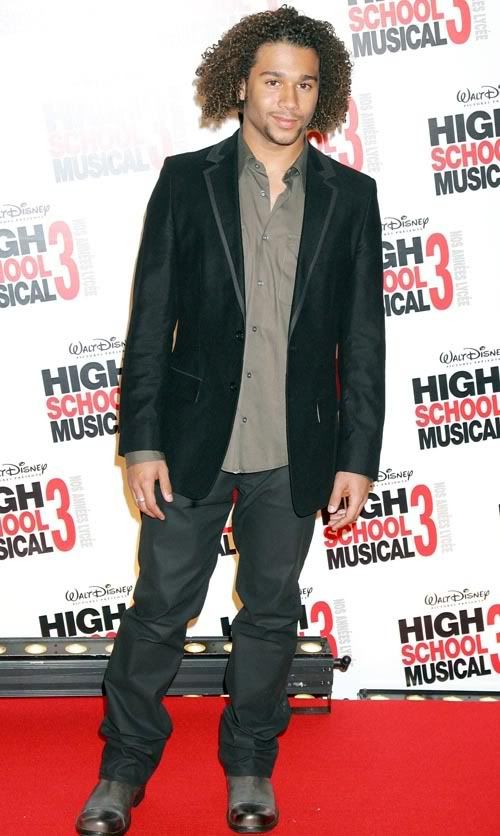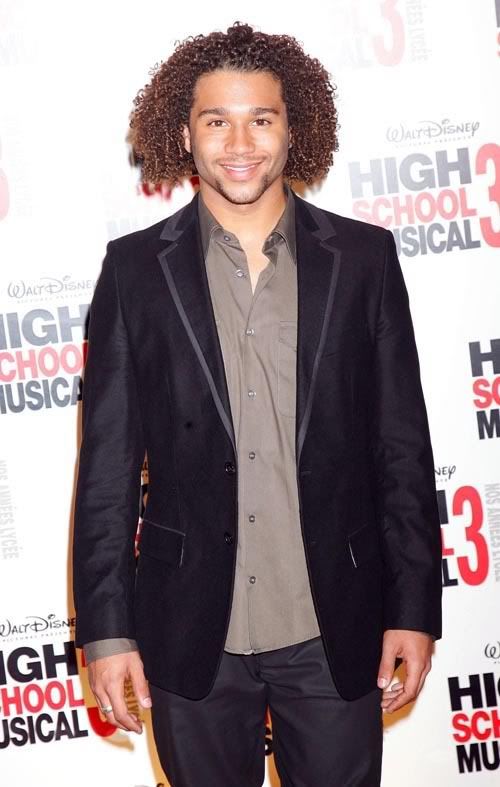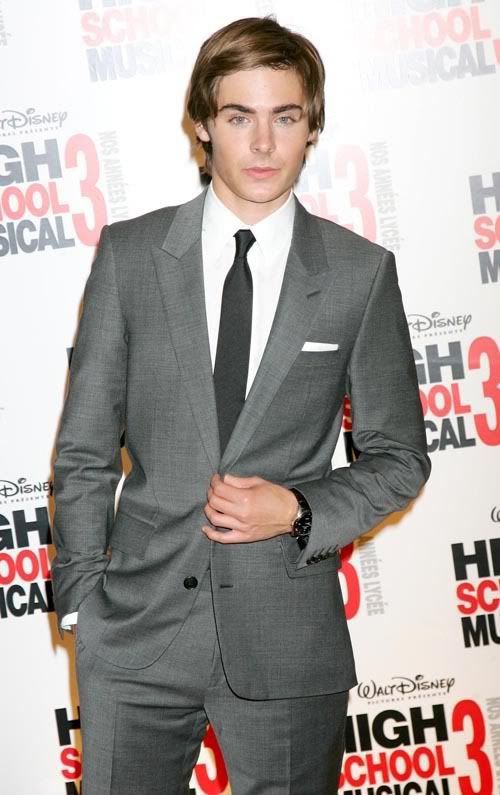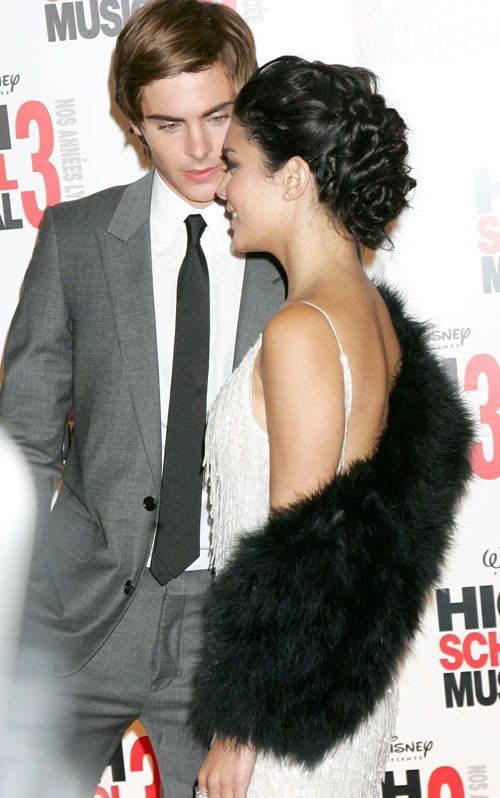 Nonetheless, the entire cast glowed and looked very glamorous, grown-up and sophisticated.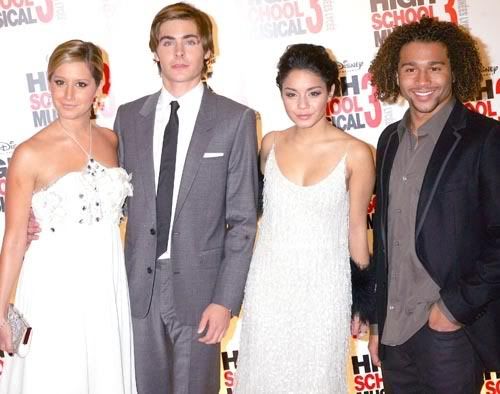 The next morning (Wednesday 1st October), the cast brunched at
Berkeley restaurant
in Paris; all of them were dressed in much more comfortable attire. V made a fashion statement with her high-waisted jeans and Ash looked comfy and happy in her warm, striped jumper.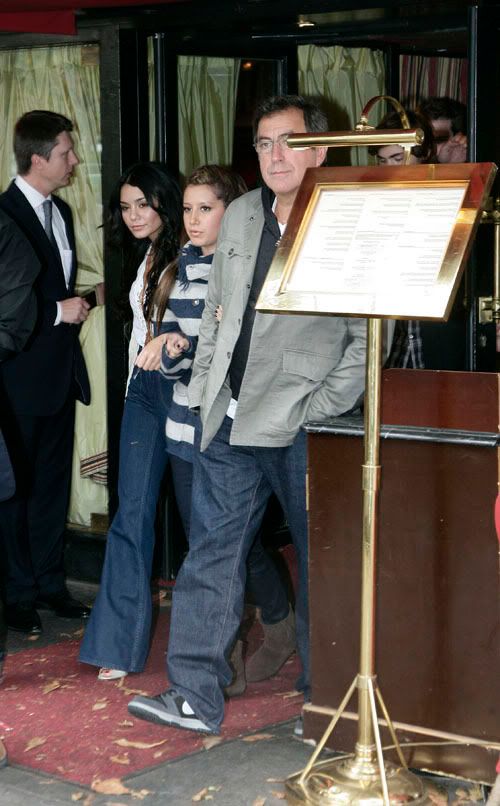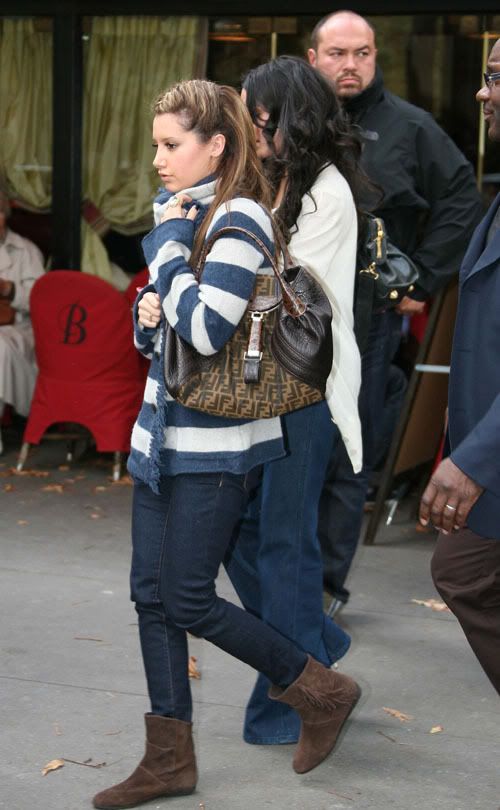 As has been the case with most of this week, the cast were surrounded by an entourage that included
Kenny Ortega
. I wonder if Zac and Vanessa were suffering migranes and hearing voices in their sleep by this point... All the mania around them would drive ME mania!!!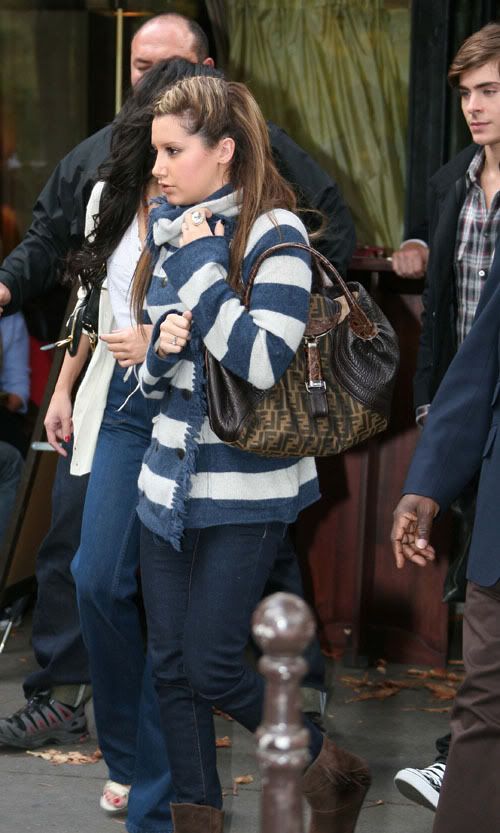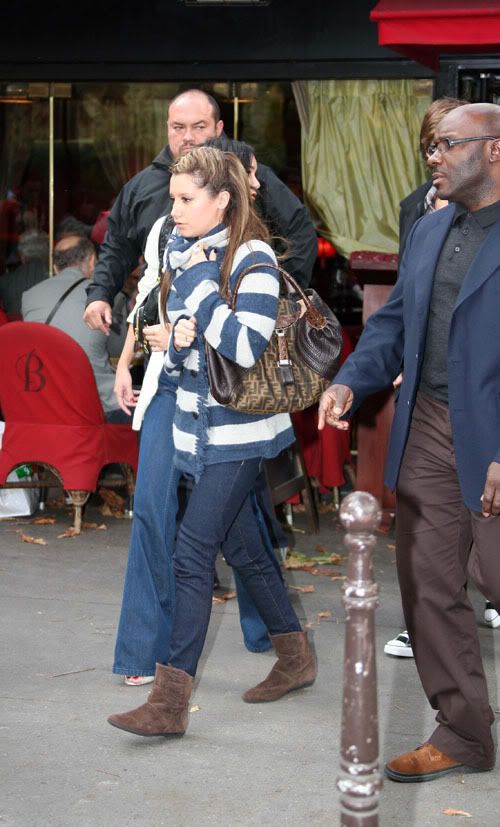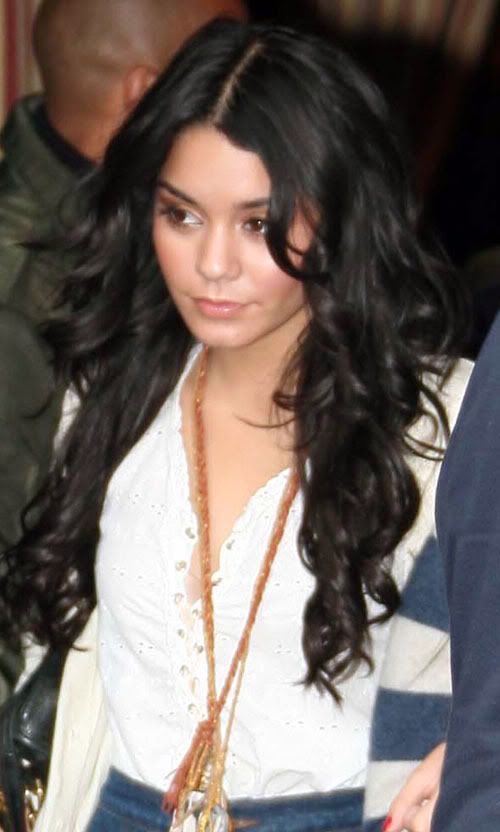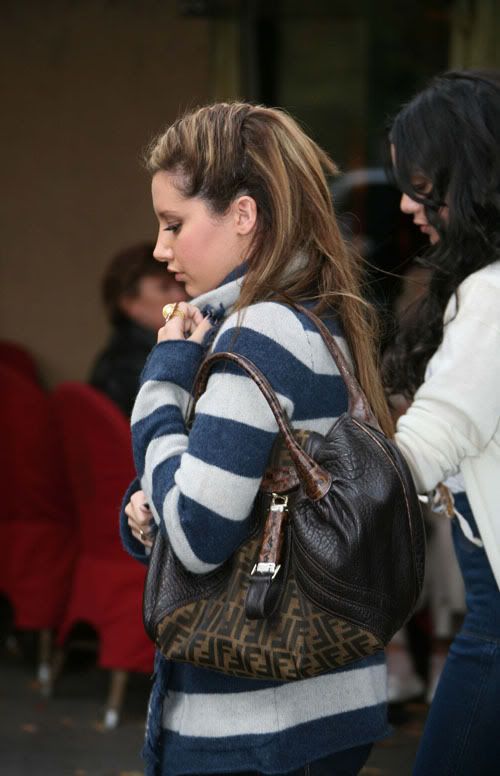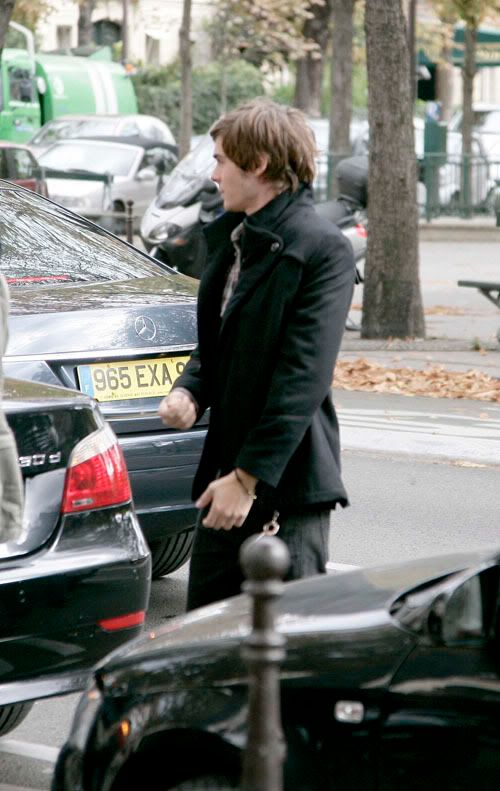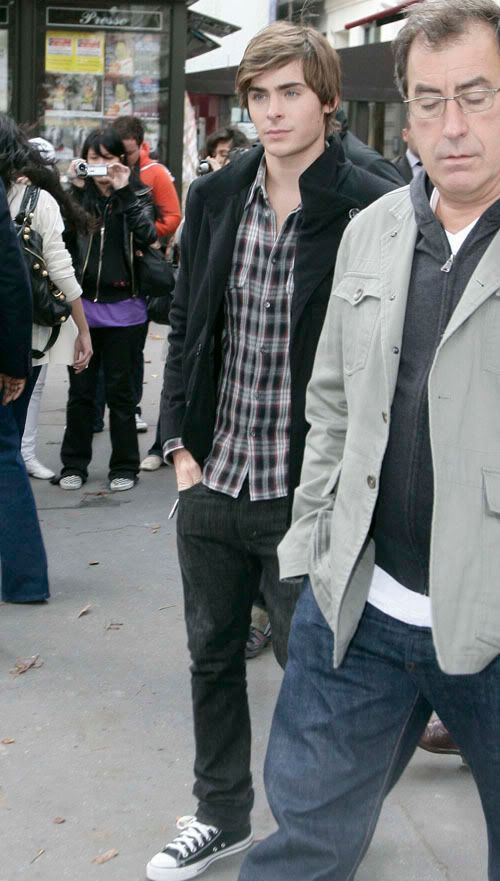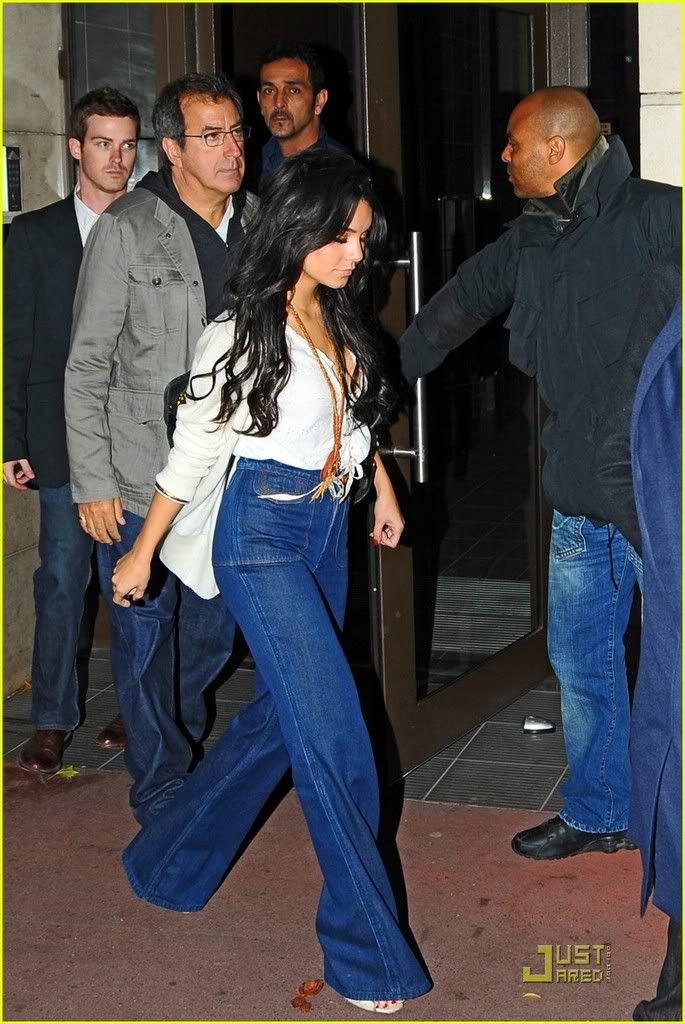 Later on that same day, Zac and Vanessa along with director Kenny went for more food at
La Fontaine de Mars
; a traditional French resaurant. After the meal, the trio visited the kitchen with the owner and posed for a souvenir photo!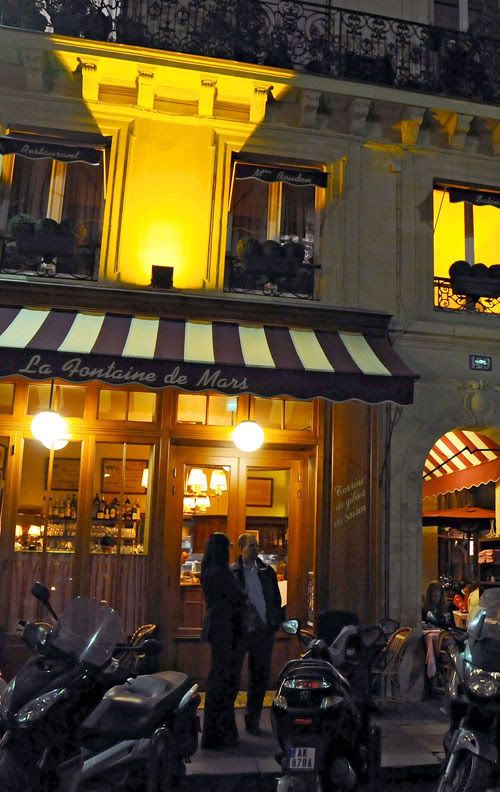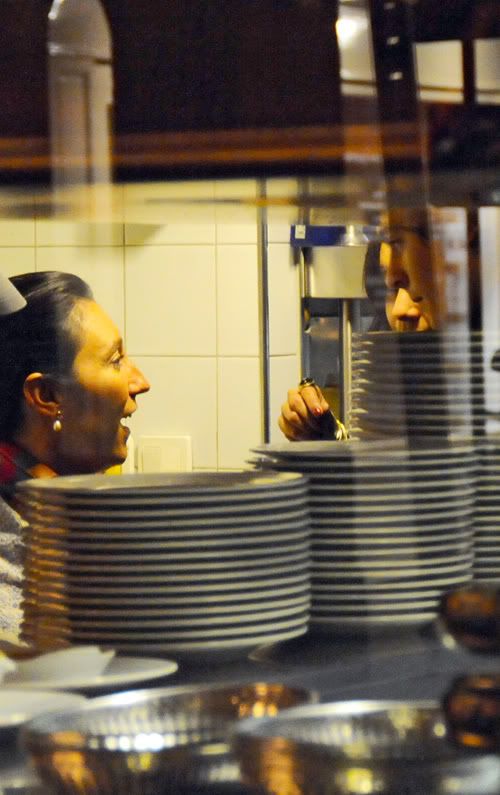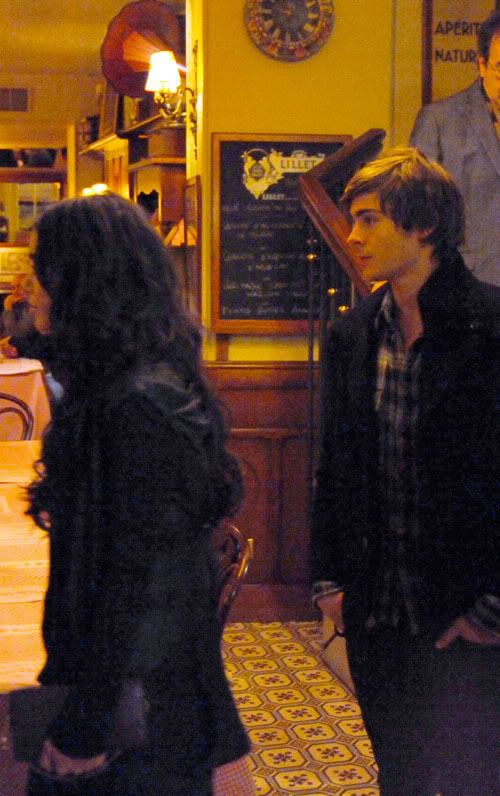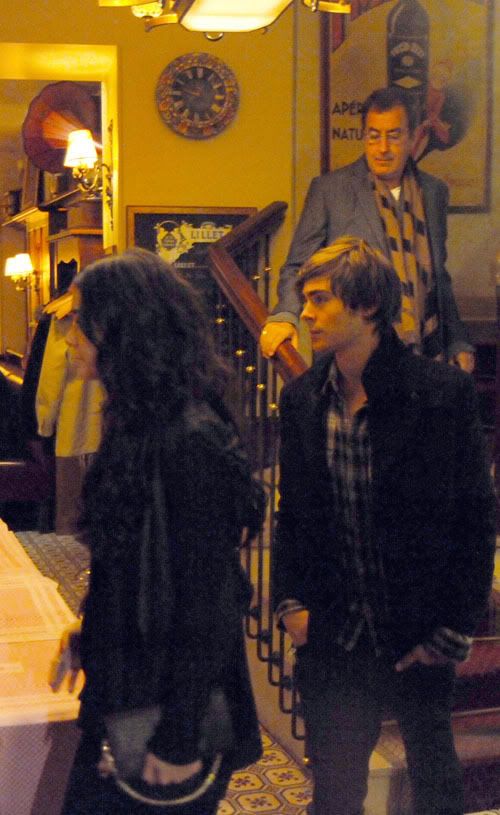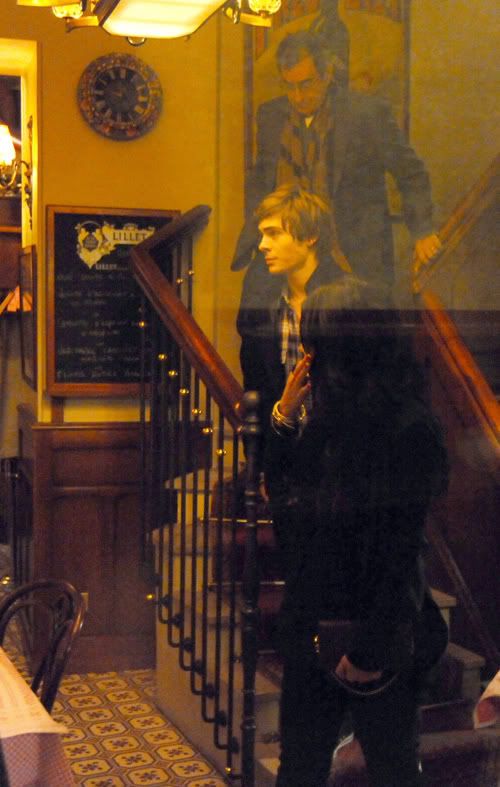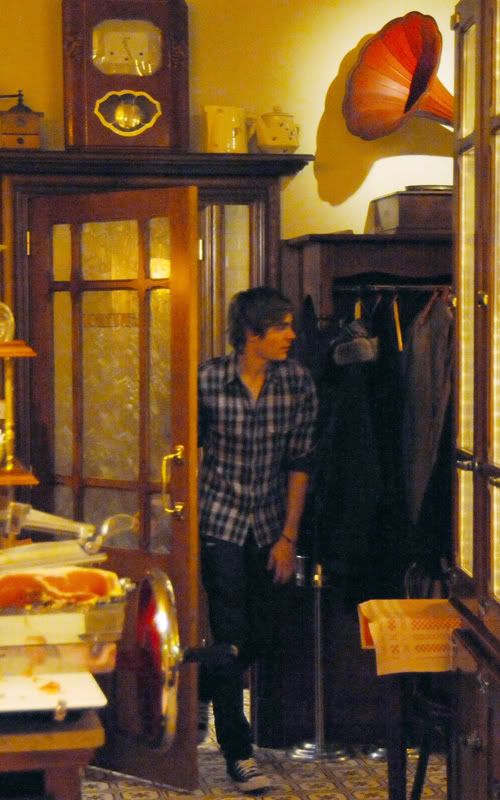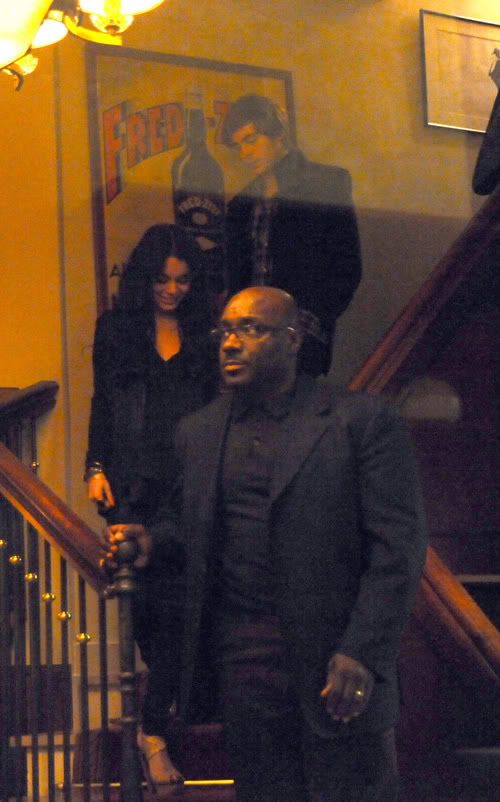 It looks like
Zanessa
didn't miss out on experiencing some cultural aspects of France then!
Zac and V sure love their food because a little later on, the two were spotted at
Cafe de Flore
, sipping on hot drinks and enjoying some quality couple time. With all the people and press running around them 24/7, it must have been nice to sit down on a cold afternoon and drink something warm, maybe even share a little hug!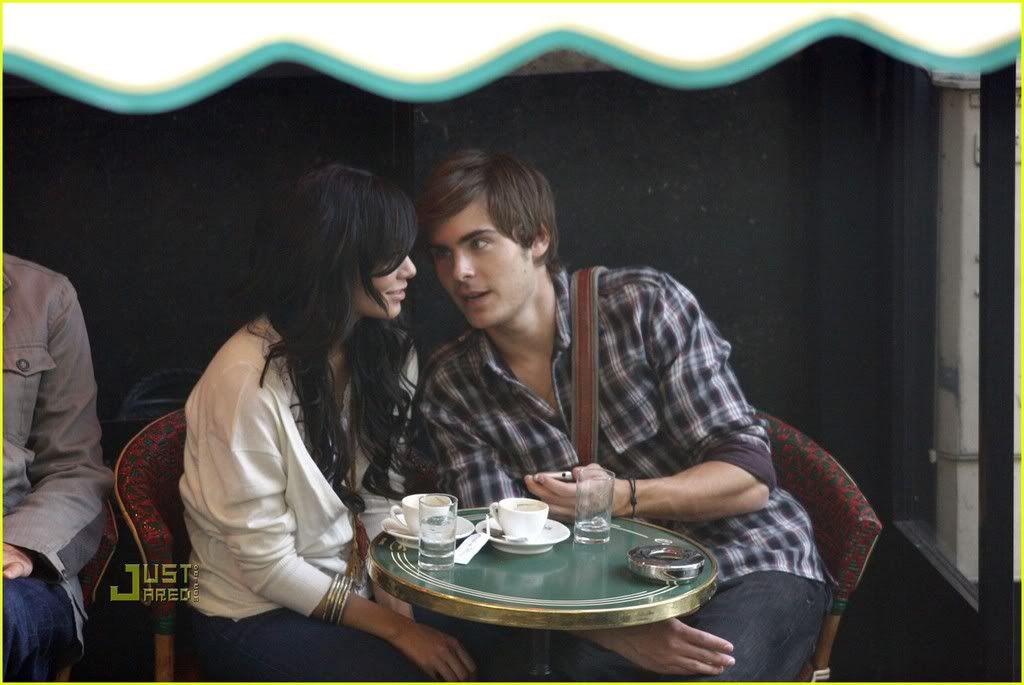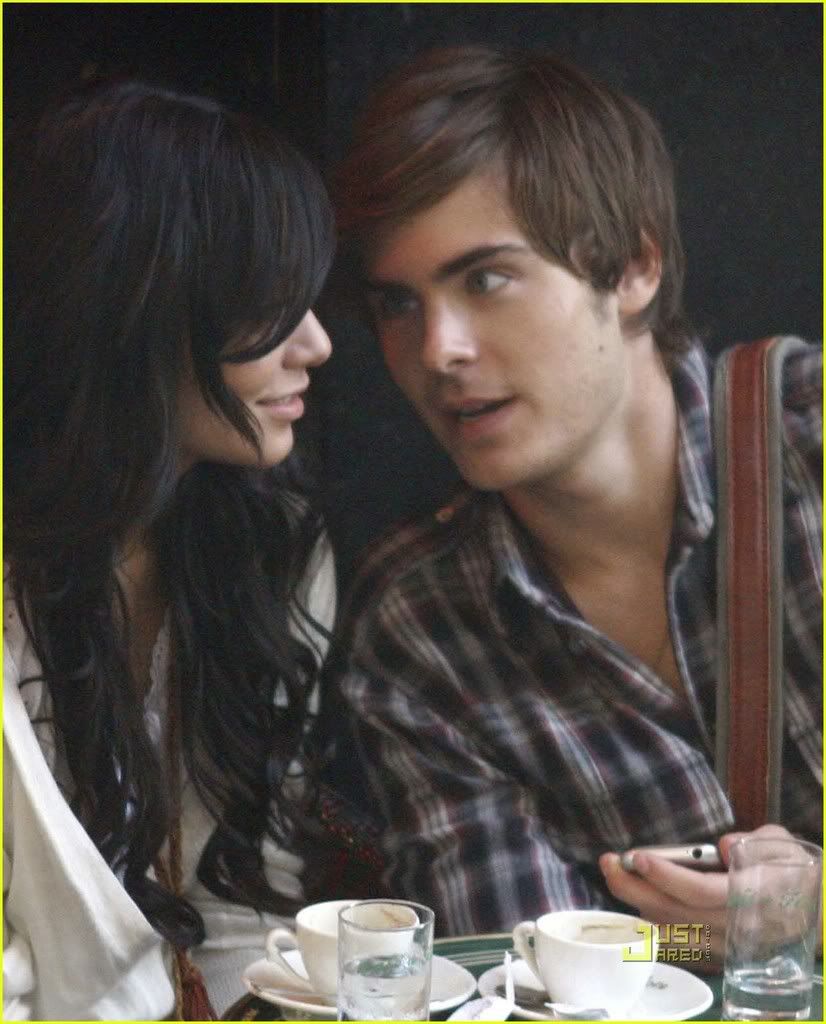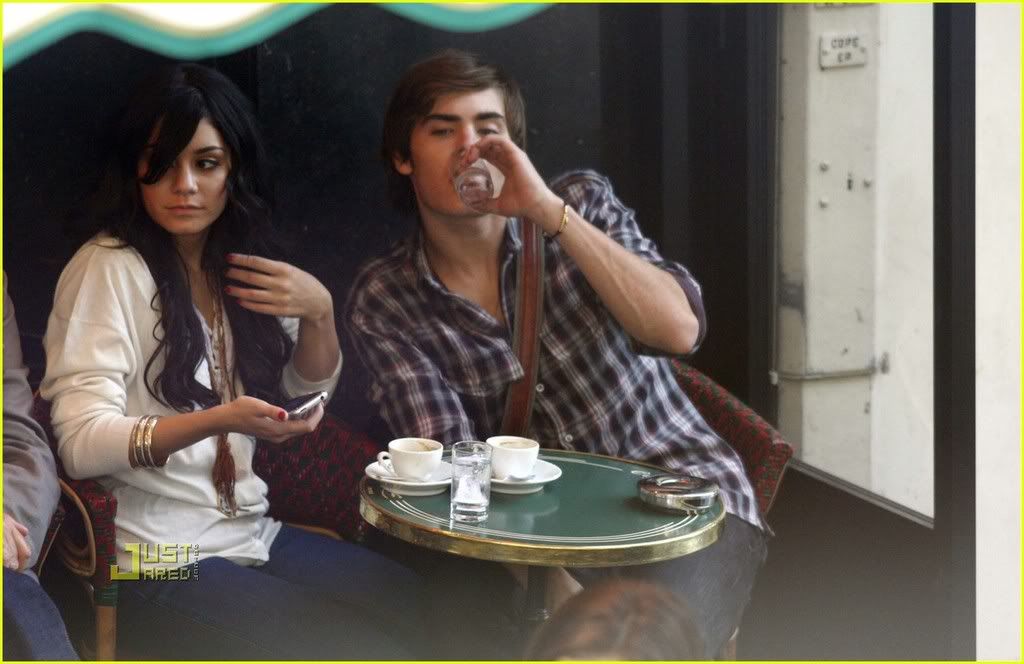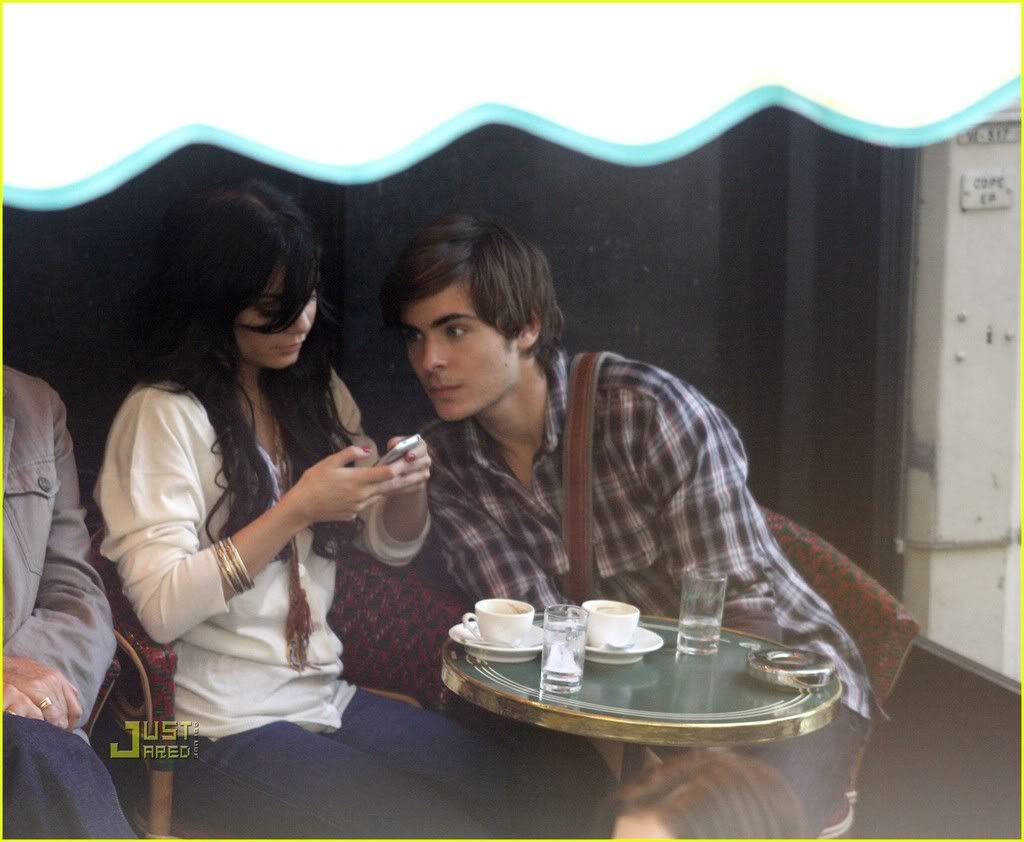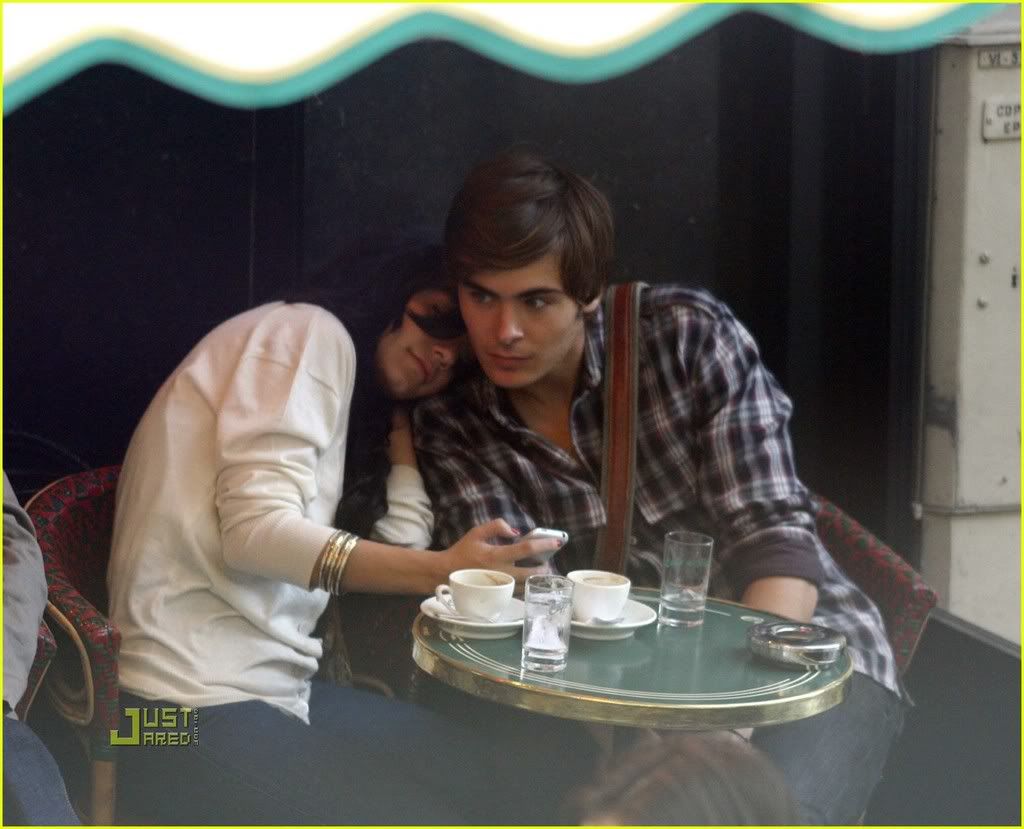 Too bad they're now world-famous and no longer have the privacy to do anything without there being a camera around. Yes, hang your heads in shame
Zanessa
crazies. While these may seem like sweet pictures, they come with you having the bitter knowledge that such photos hurt your favourite celebrity couple.
Bittersweet!
*Cough* Note, Zac has been wearing the same chequed-shirt outfit since the day began whereas on all three photo opportunities, V has been wearing a different outfit each time. I know what you're thinking. This girl must have a whole mansion crammed full of clothes. What I'm thinking is, once again, V is trying, Zac isn't. I don't love you anymore, Zac!!! And it's not just because of the whole you not caring about your clothes, it's other stuff too... how DARE you cheat on me with some floozy from your Disney movies?
HOW DARE YOU?!
Whatever. I'm with Joe Jonas now. It's cool...
I also forgot to take my dementia pills today...
At some other point during the day, as if all the other photops haven't been enough excitement for one day (duh, they never are) the gang paid a visit to a local radio station.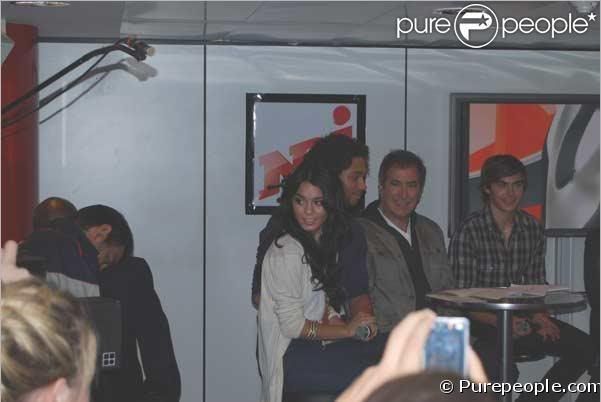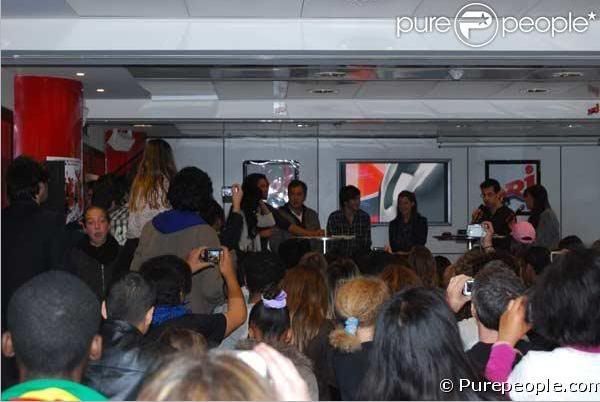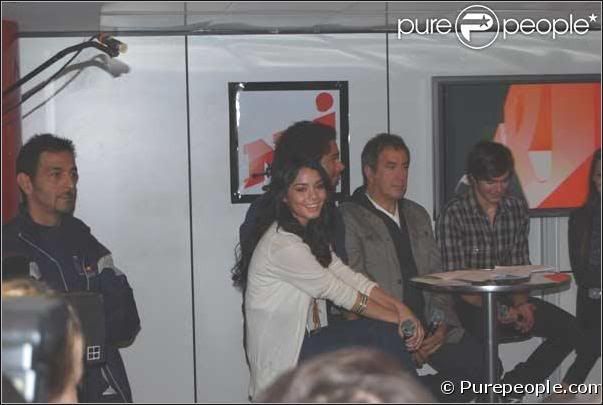 After taking France by storm; Zac, Ashley, Vanessa and Corbin boarded a flight on their private jet courtsey of Disney to head out to Munich.
Yes, a true superstar's work is never done....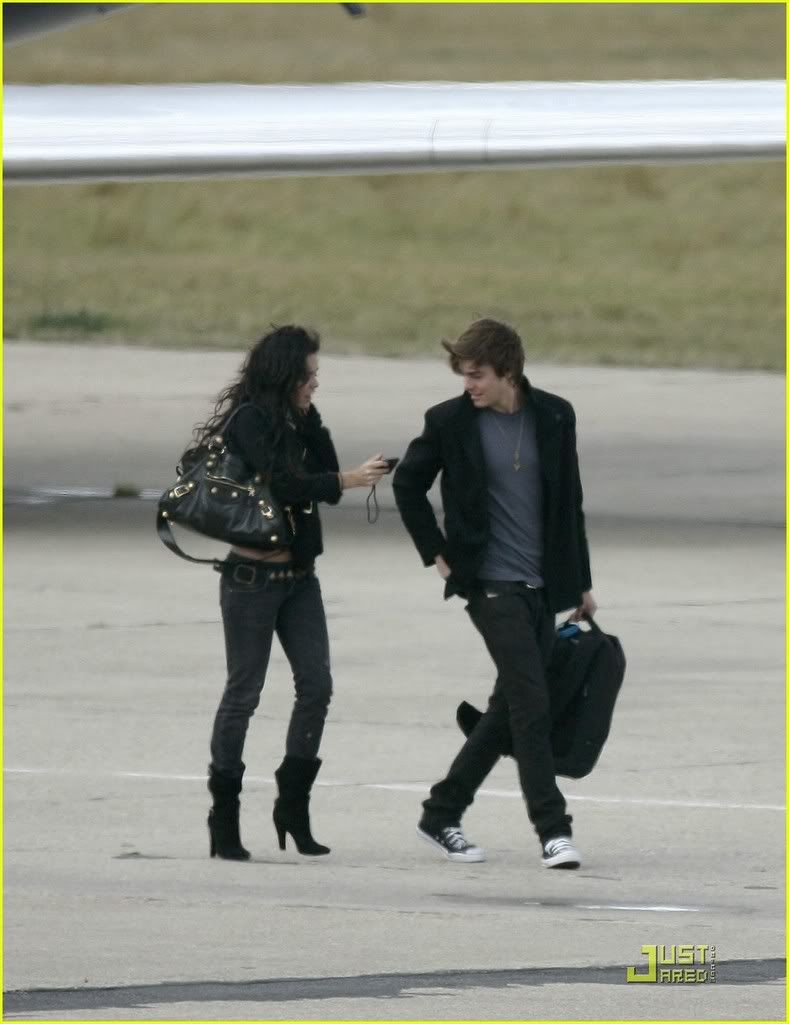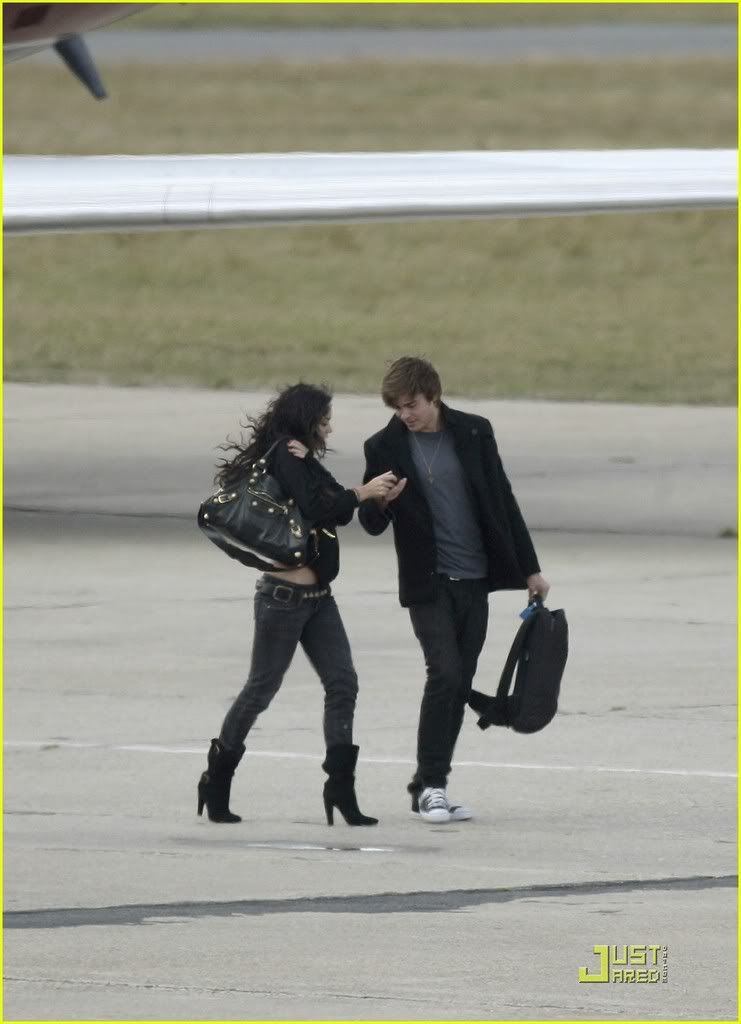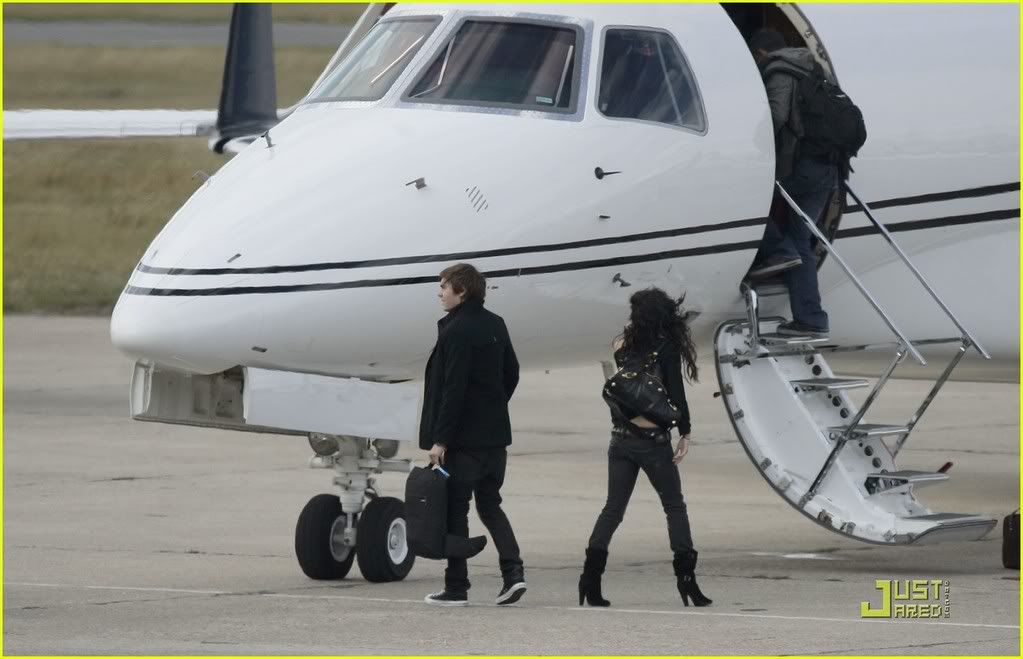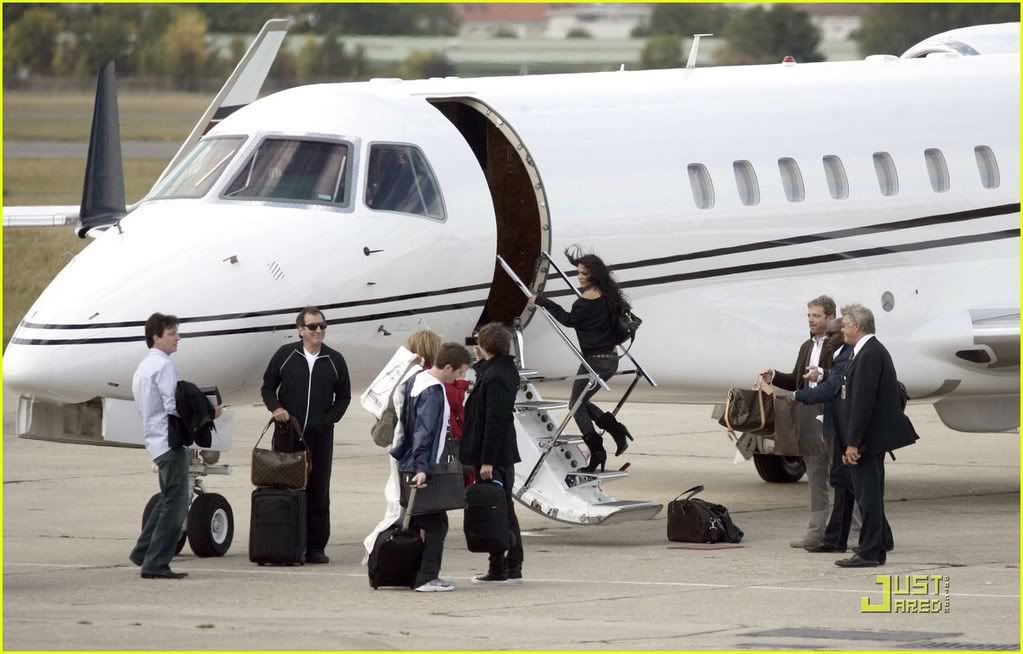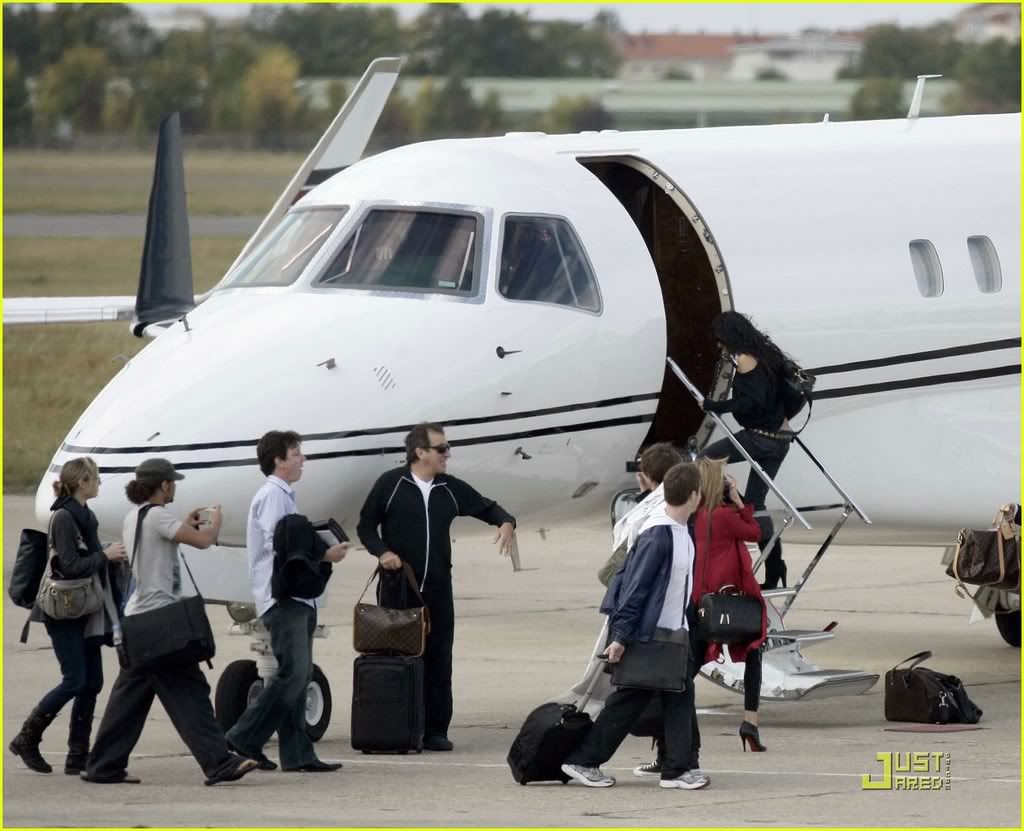 So, that's that, folks. That's where the
HSM3 promotional tour
pictures end for now. I'm sure in a few more hours, their private jet will touch down and
JustJared
will go into a blogging frenzy once more...
UPDATE.
Last time we saw the jet-setting foursome, they were boarding a plane with Ke
nny Ortega
and other
Disney
cyborgs to Madrid in Spain. Well, the
Disney
superstars came out on Thursday night (October 2nd) at the Spanish premiere of
HSM3
.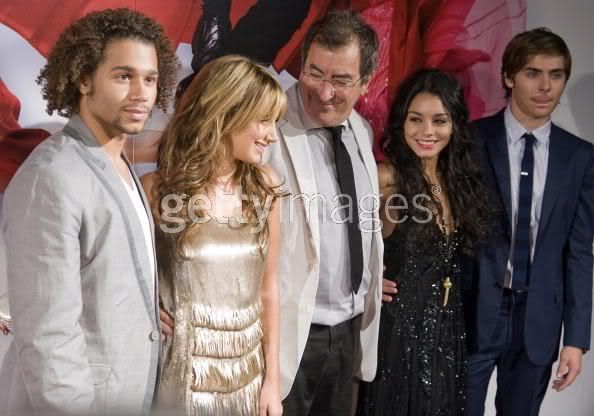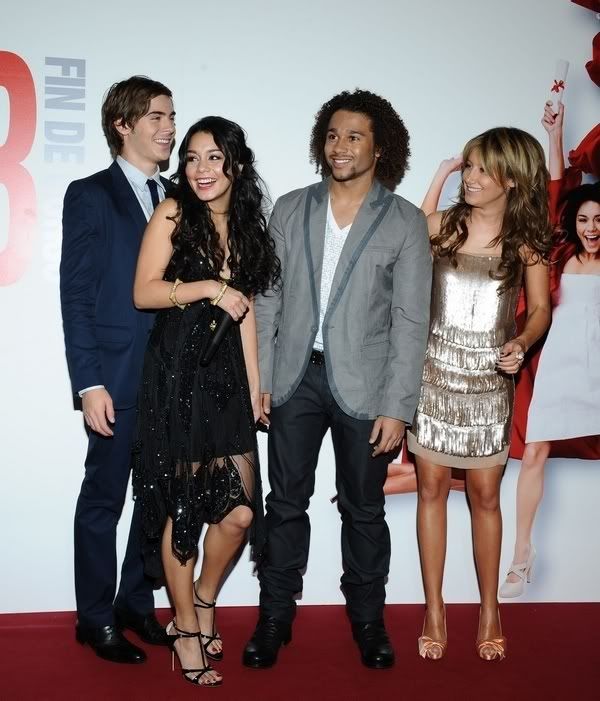 The entire cast twinkled and shone. You'd never believe that they were jetlagged, tired, dehydrated or any of the other symptoms I'd get if I was living that lifestyle right now.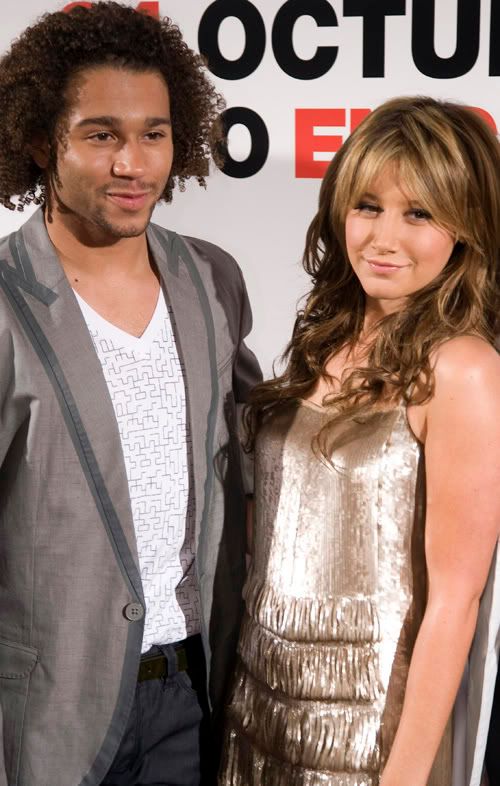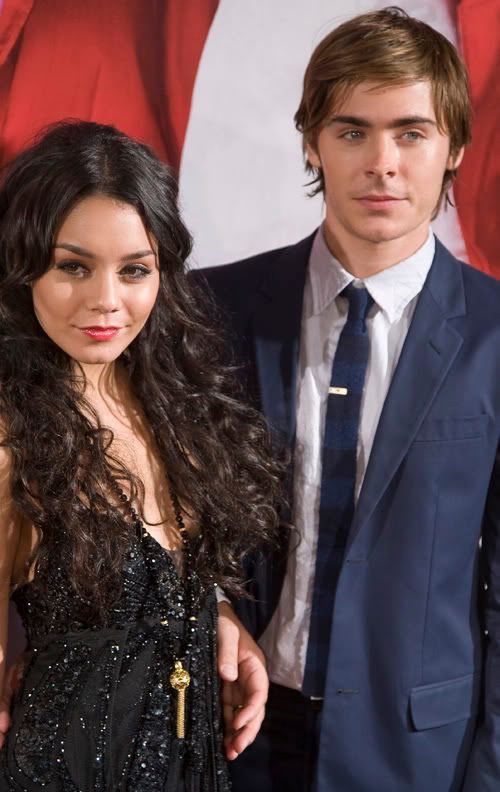 Baby V
showed off some cleavage...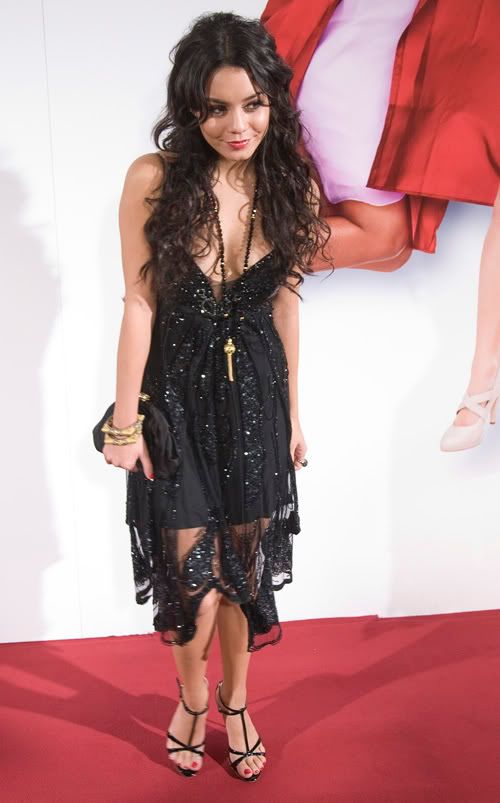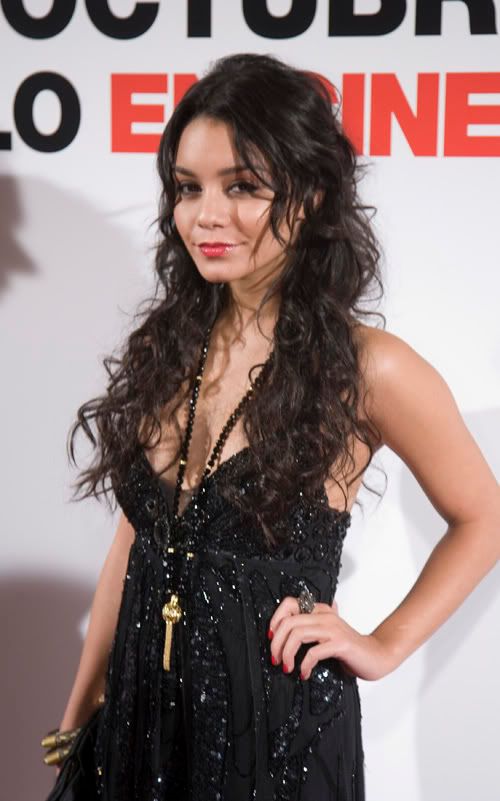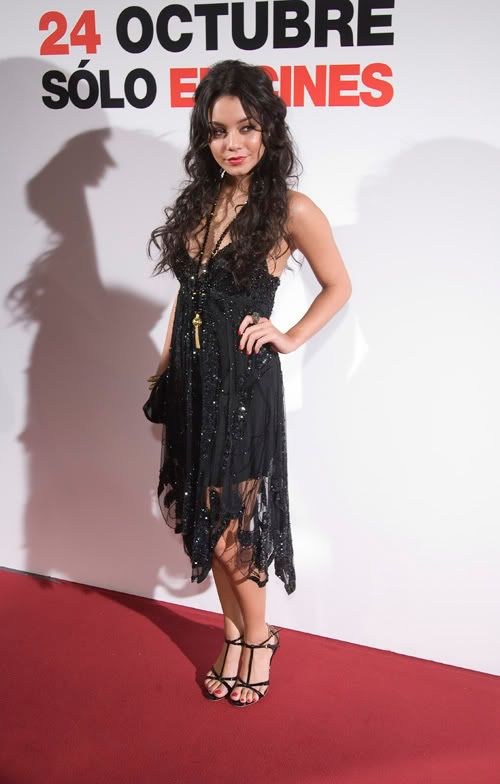 Zac
just bled into the background as per usual while his girlfriend outshone him...
(Sorry, I usually refrain from hating on my blog but Zac just keeps pushing all the wrong buttons... The sad thing is just looking at him makes me angry these days. I have issues. Donate $2 a week for me to get therapy sessions! I promise not to use it to create an illegal prostitution ring of any kind...)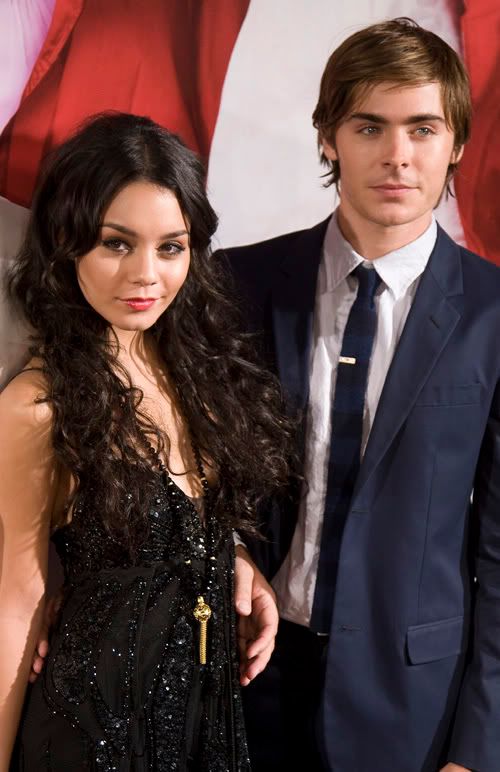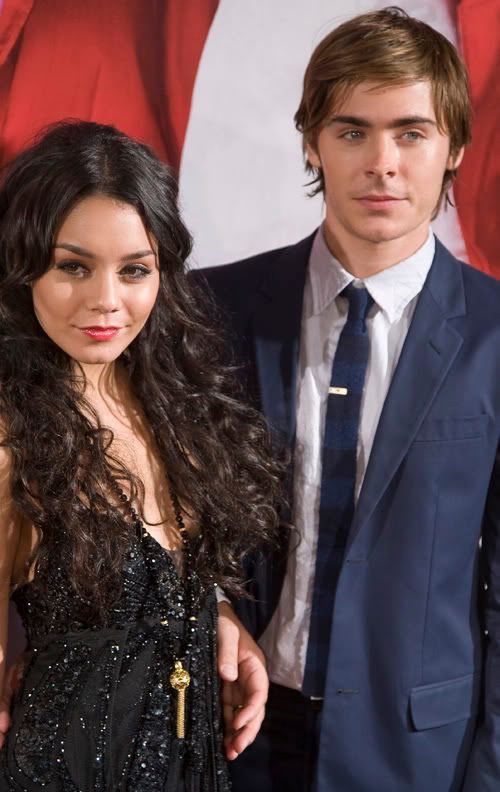 Ashley's
gorgeous, darker-toned hair made me want to have sex with her...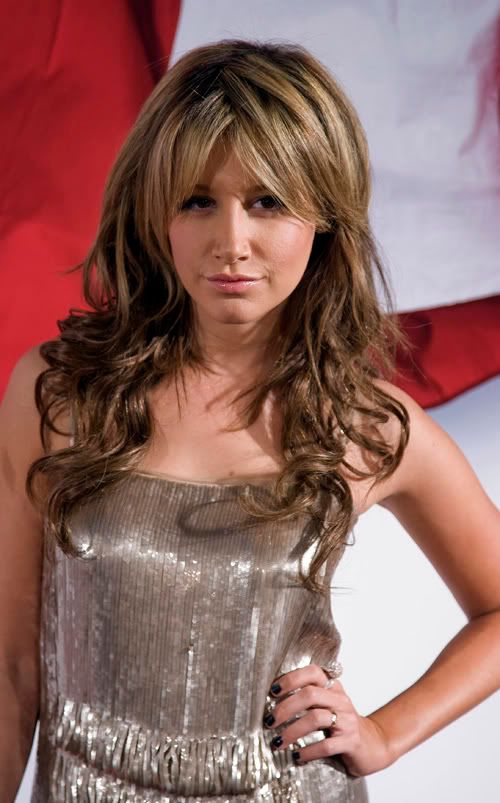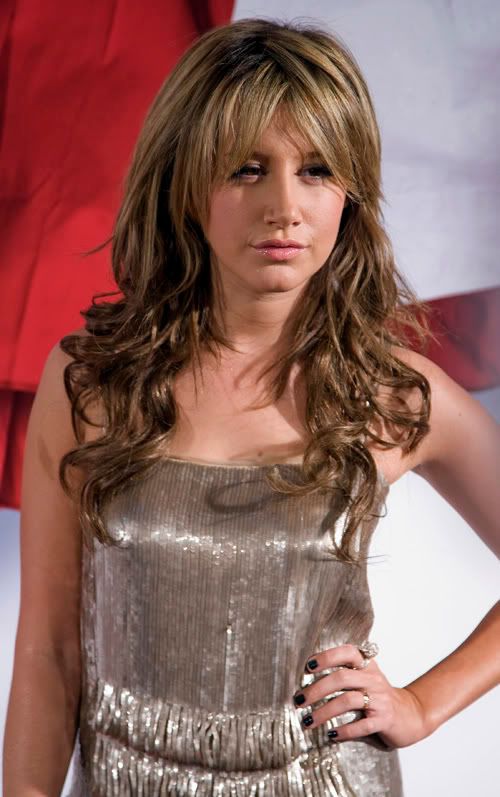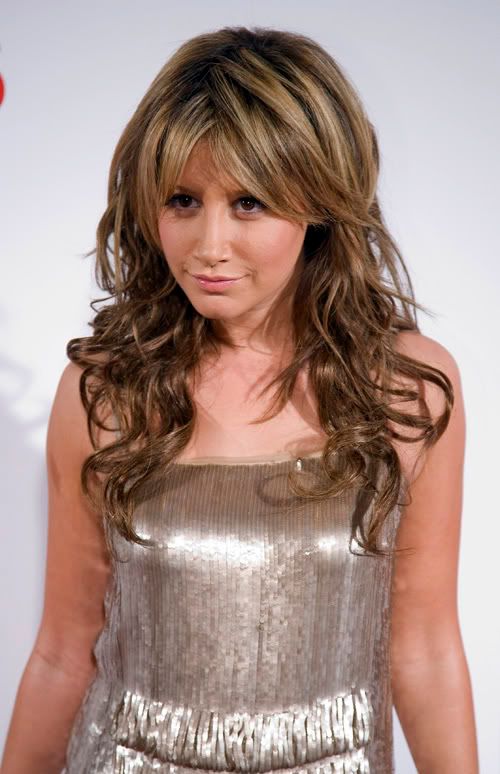 Corbin
continued to look fly and strangely quiet and reserved...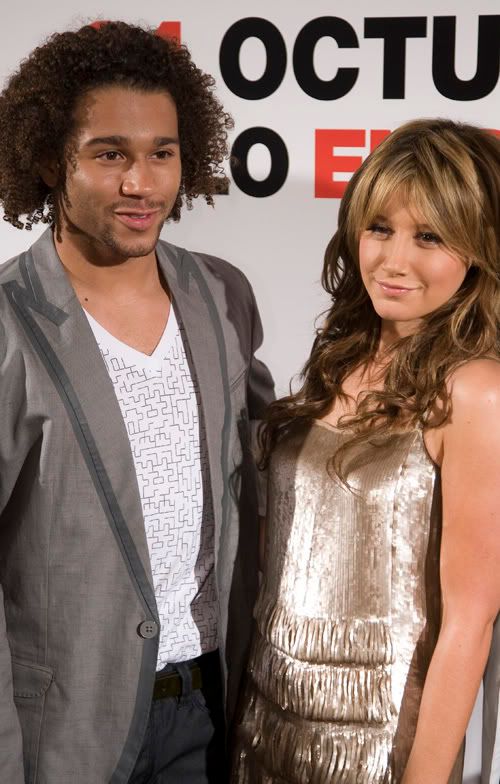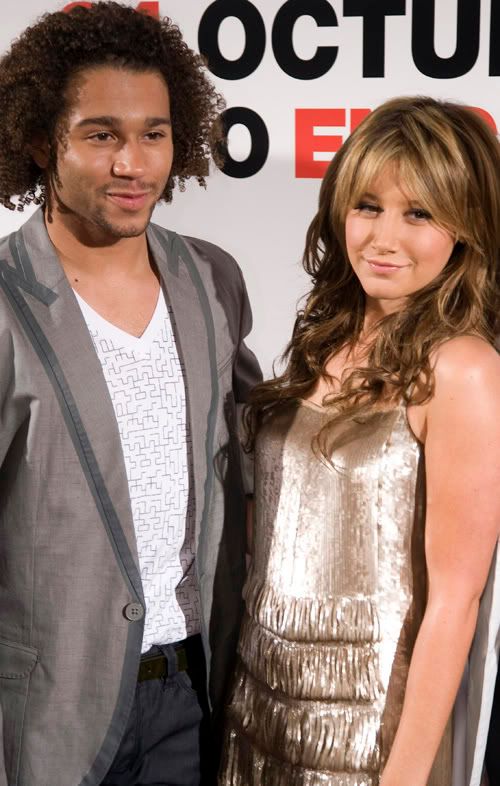 Straight after the premiere, in what seems to be becoming a little
'after premiere'
tradition with the cast now; the gang headed out to a restuarant. I'm just glad they like to eat! Maybe that's why Ash is looking more filled out recently?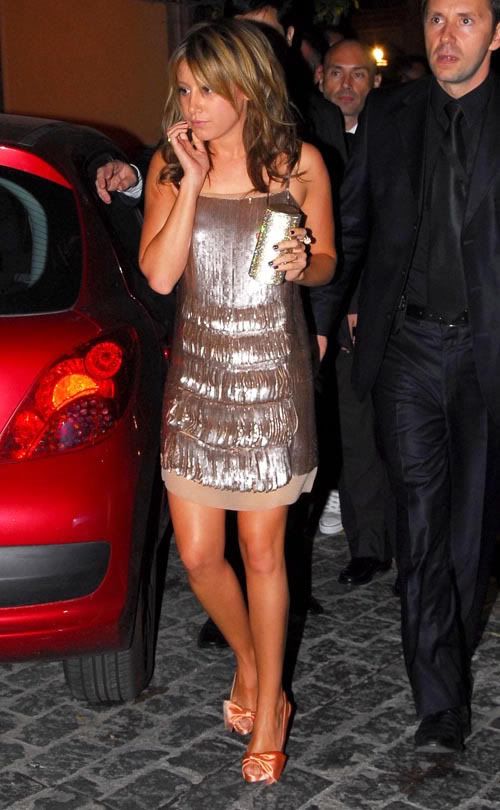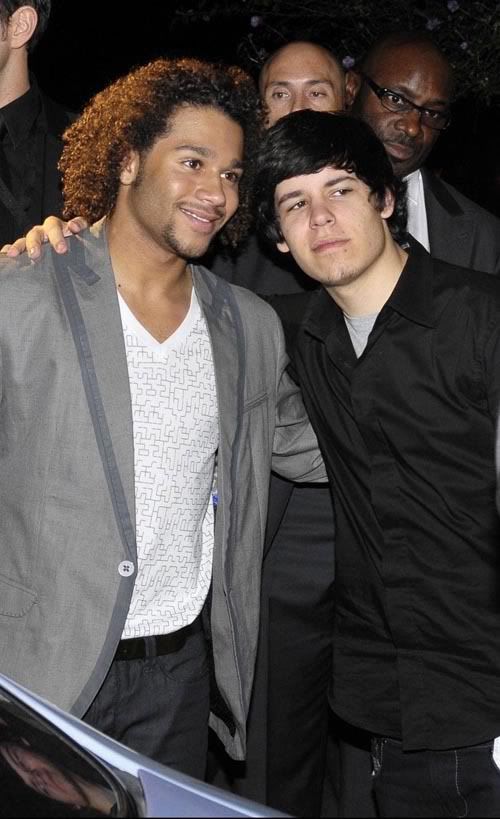 I'm loving the rose V's holding; she looks very demure. Am I the only one wondering why on earth these guys keep getting flowers everywhere they go? You'd think with each new country they'd think up a more inventive way to show a token of their gratitude.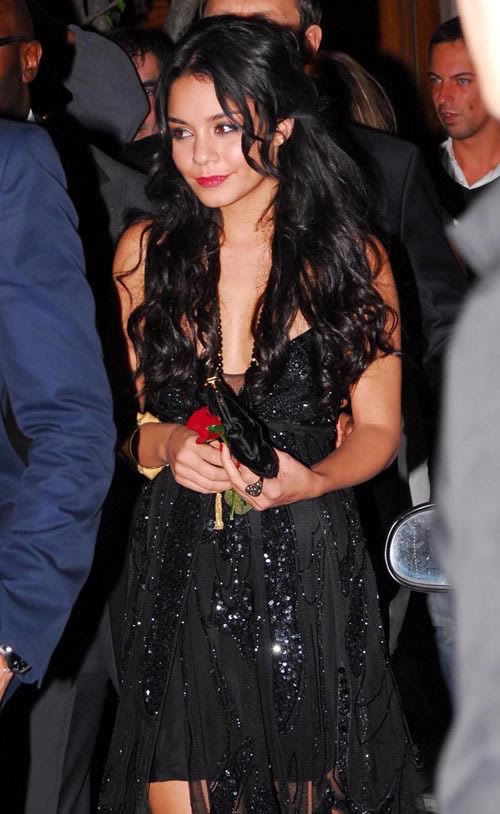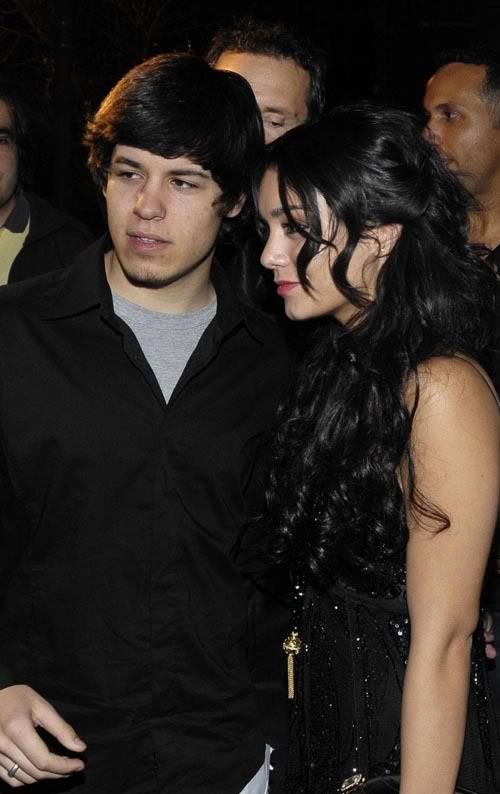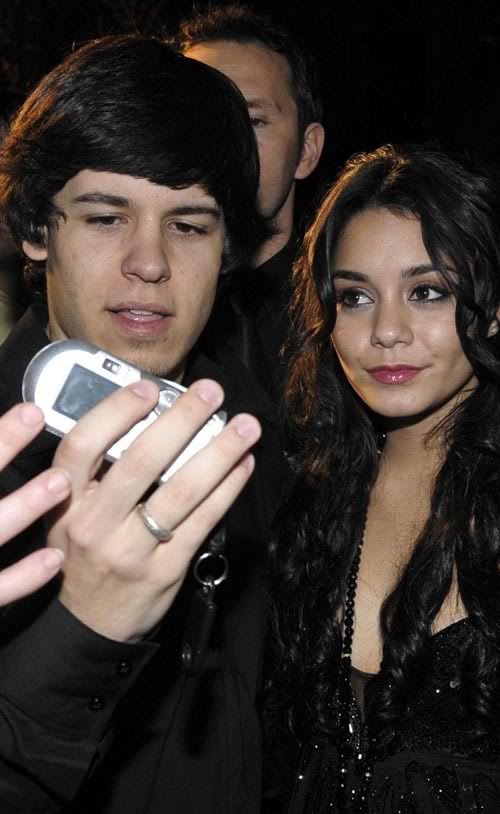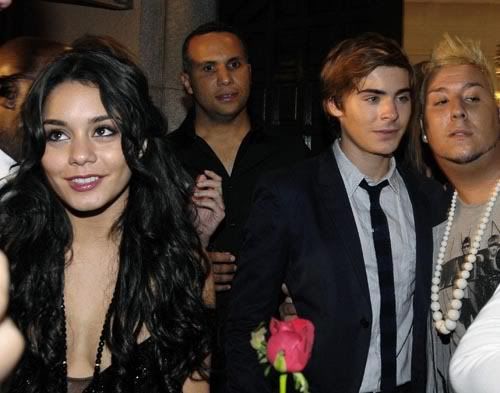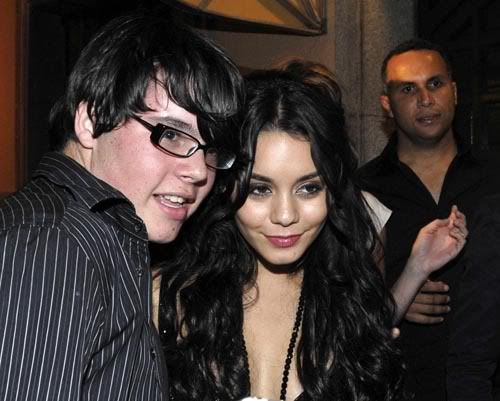 The next morning, Friday (3rd October), a very much awake and refreshed cast were out and about again and this time for a photocall.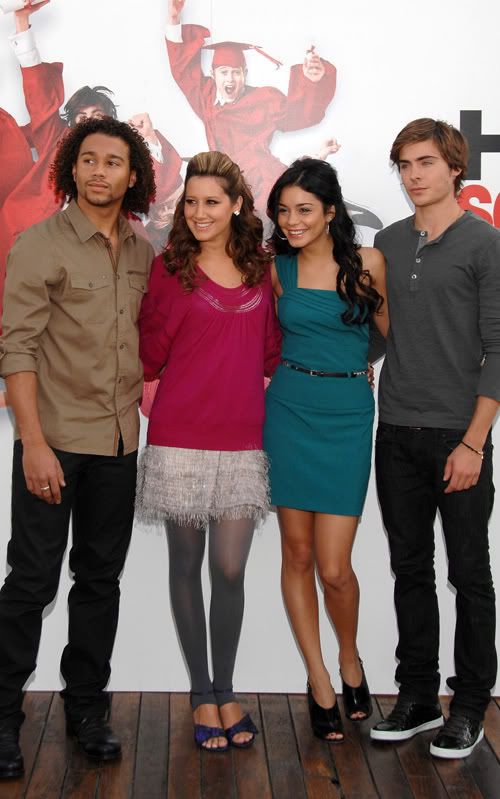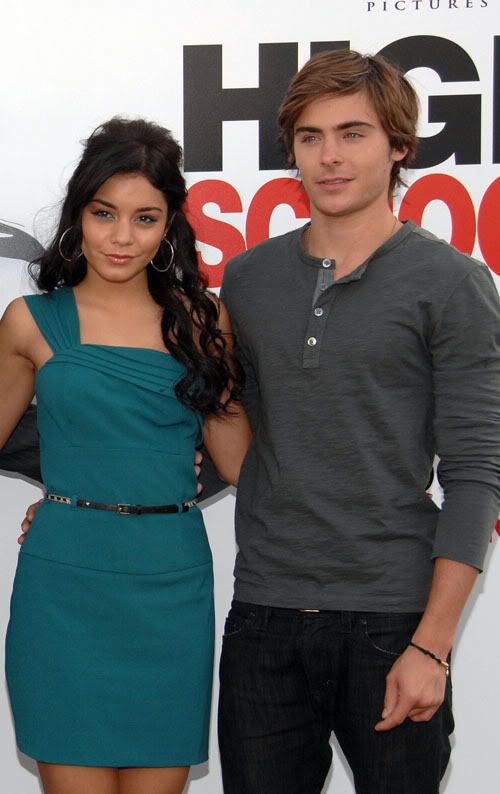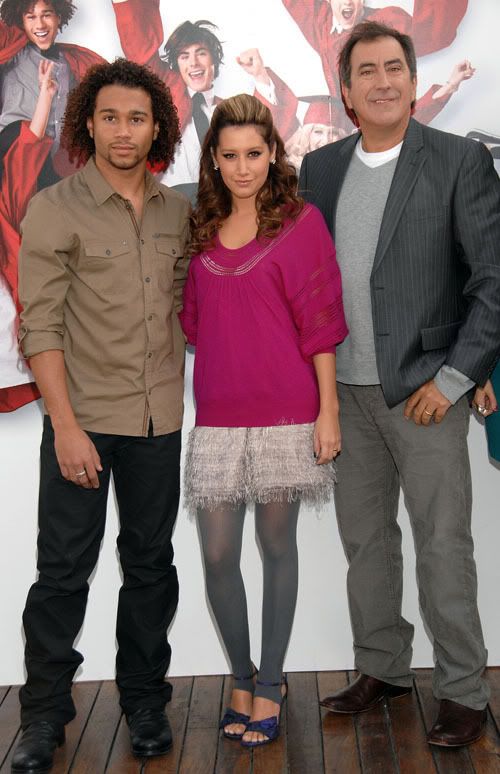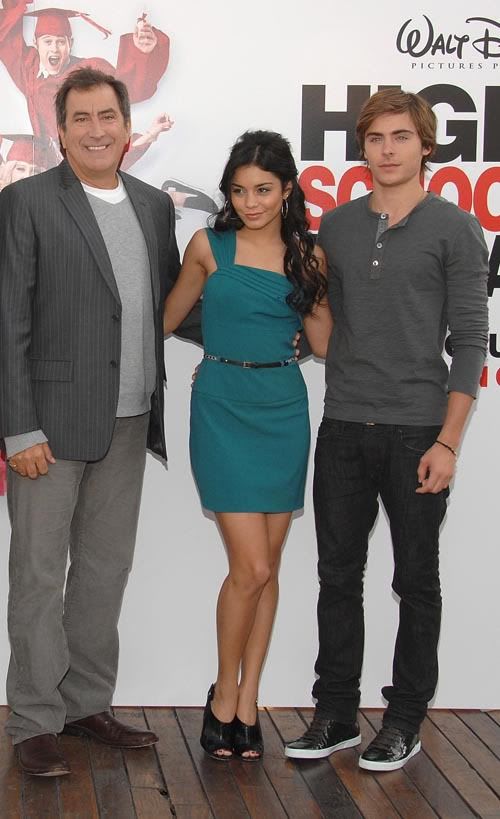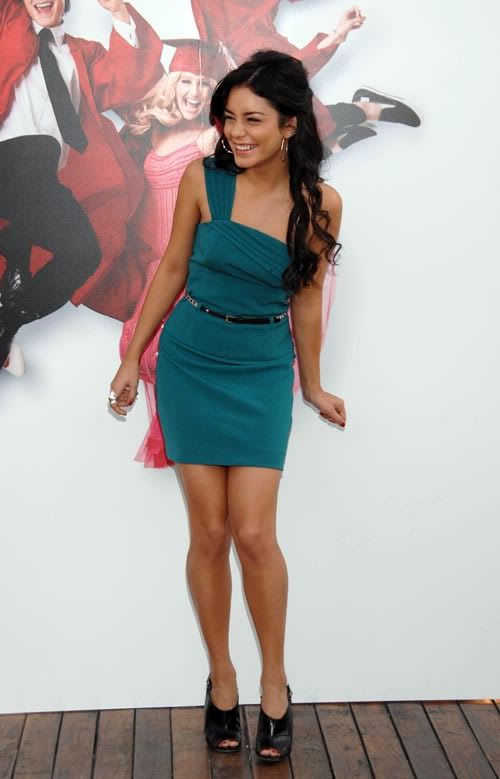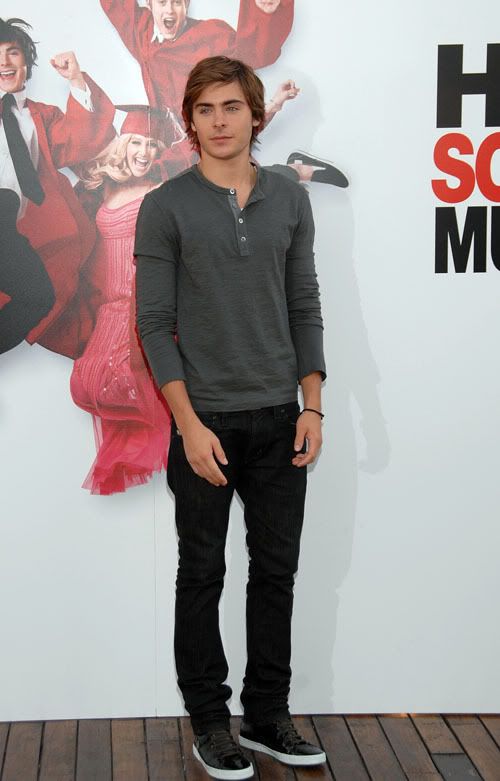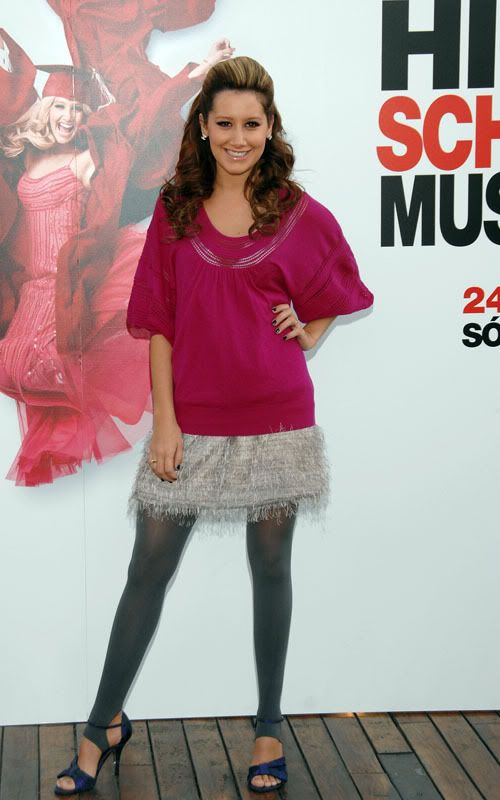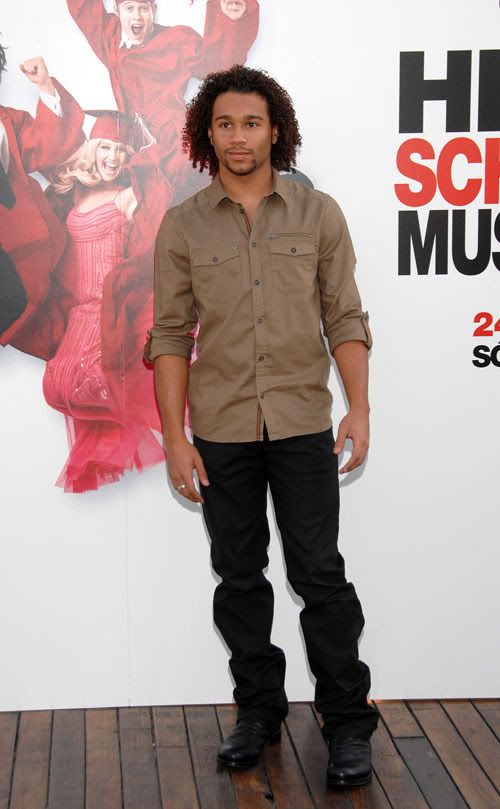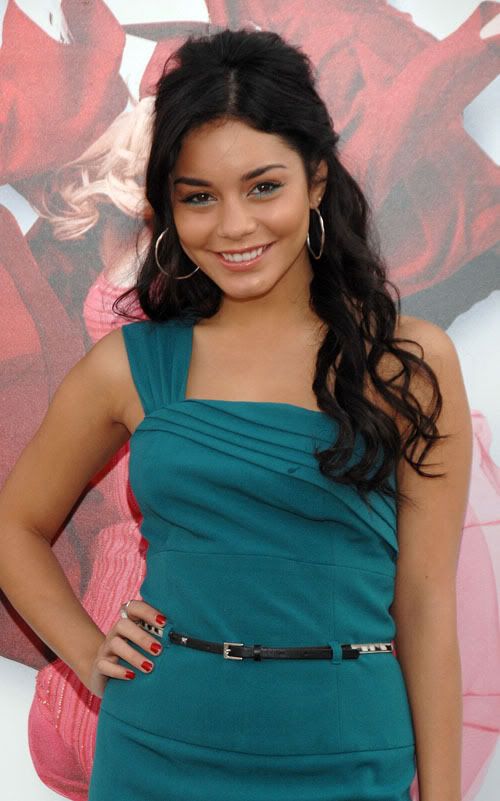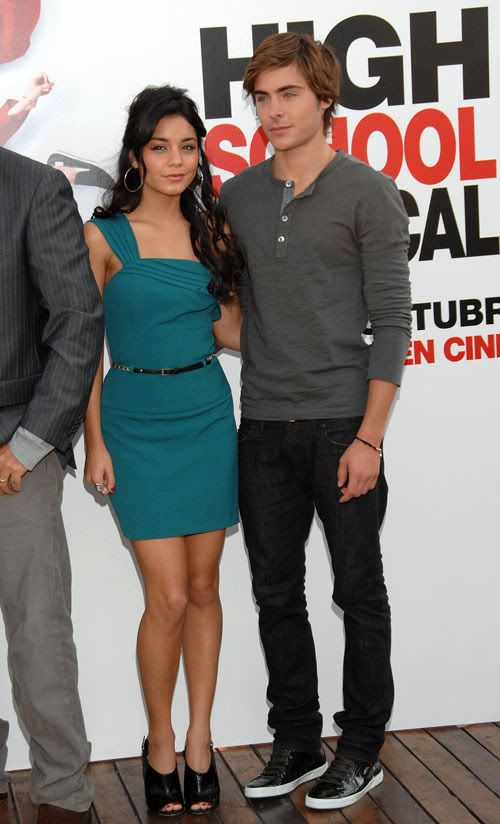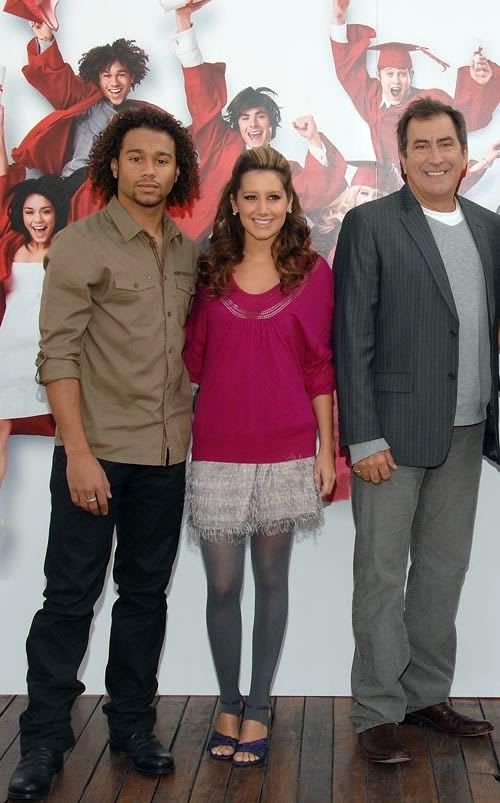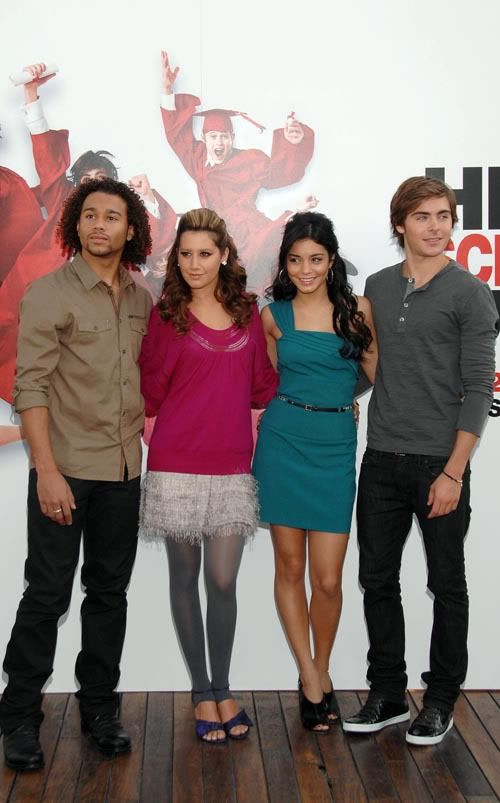 After seeing this photocall, I have decided the cast are not human. No one giggles like V is after the hectic week they've had. No. Normal people scowl and grimace and yawn and shout a few angry swears at this point but yet, there's Ashley looking radiant as ever; V doing her signature giggle, Zac fully pissing me off and Corbin looking like an action figure.