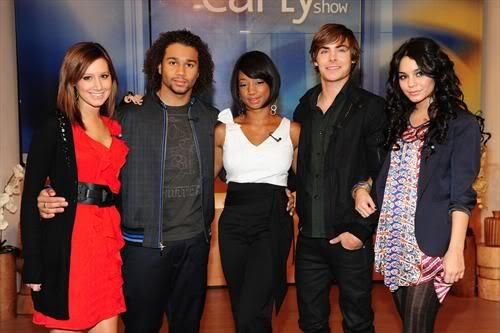 The
HSM3
cast has travelled all over Europe this past month to promote the third and (hopefully) final installment of the popular
Disney
franchise. Yes, they've hit London, Madrid, Paris, Stockholm and even LA but finally... they're hitting up the big TV shows and making their appearances on early morning TV all across America just so we don't forget to watch the movie. Like the billboards, TV adverts, radio adverts, endless magazine adverts and
Disney Channel
's constant commercials weren't enough!
Then again, it's always nice to see
Zac Efron, Ashley Tisdale, Vanessa Hudgens, Monique Coleman
and
Corbin Bleu
strutting their stuff and looking amazingly delicious for supposed high school students!
On Monday (20th October),
Ashnessa
were cute and peppy as they headed into
ABC
studios for their appearance on
Good Morning America
.
Tizz
kept her doggy close to her side - she's a working mama who can't leave her baby at home! Vanessa wears a grey blazer - a girl's gotta keep warm!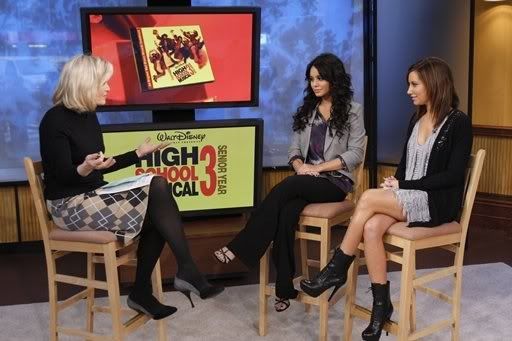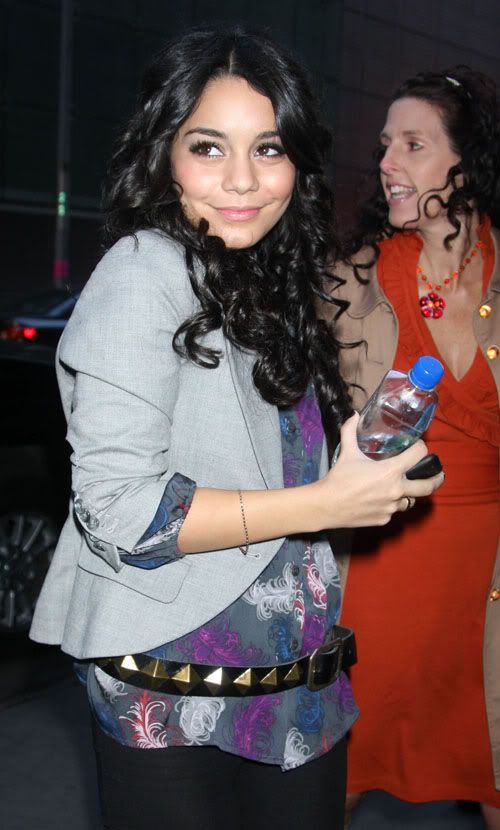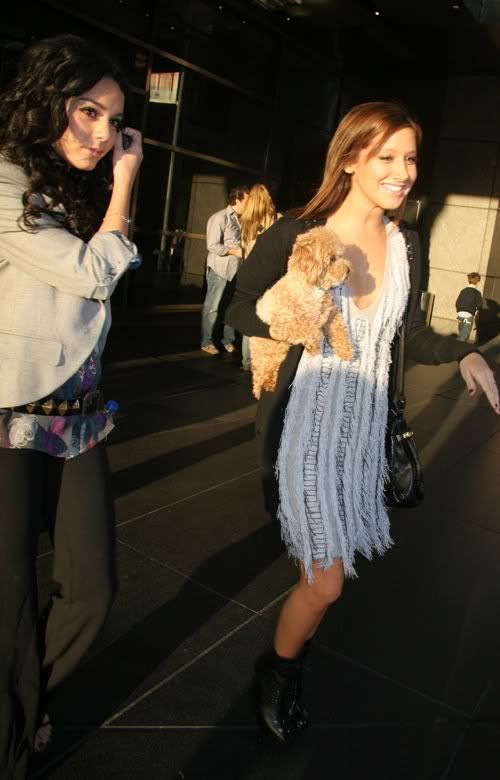 On Tuesday (21st October),
The Hudge
went solo with an appearance on
Regis & Kelly Live
.
Baby V
, being the liar she is told the talkshow duo that being on the big screen was 'frightening' because her 'pores are so much bigger' then she thought they were. What pores, Vanessa?
WHAT. IMAGINARY. PORES. ARE. YOU. TALKING. ABOUT?
HOW DARE YOU TRY TO BE LIKE US NORMAL TEENAGE GIRLS AND TRY TO RELATE TO OUR NORMAL HUMAN PROBLEMS?!!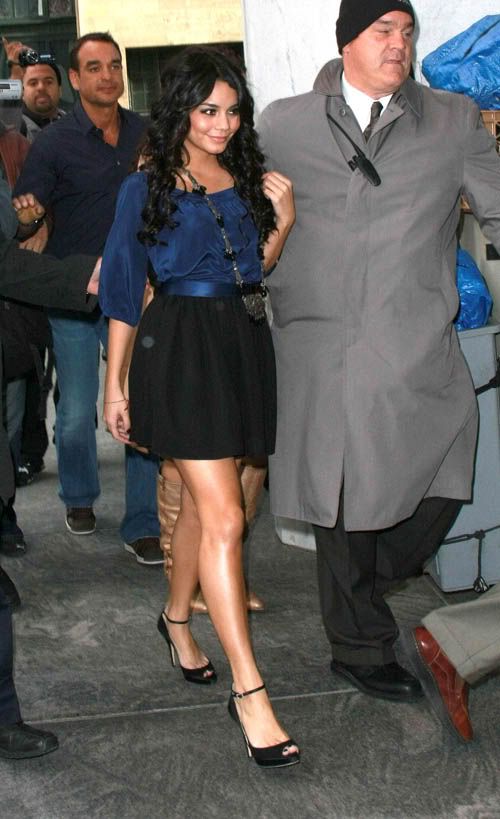 Later on, on the same day, V went through an outfit change and joined her Disney co-stars to film appearances for
NBC's
Today Show
and CBS's
Early Sho
w.
In the pictures, we can see Vanessa cut the surprise birthday cake for Zac (he turned 21 on Saturday).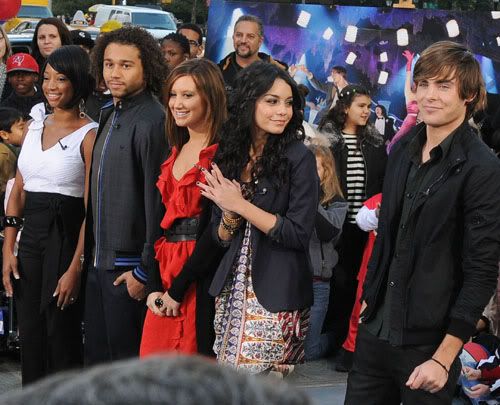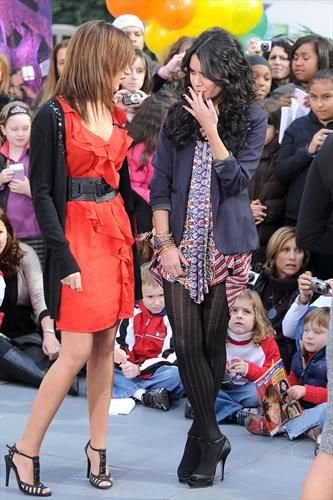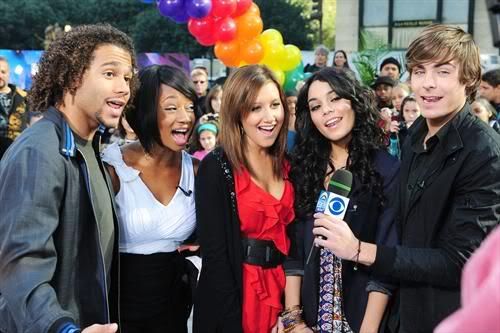 It looks like the cast had fun and I hope V didn't freeze in those tights! The interviews will air on Friday.
After their appearances, the cast did what any superstars working in New York City would do - eat!
Zashnessa
were spotted by paparazzi on the Upper East Side at restaurant
Serendipity 3
for lunch. The trio walked out with gift bags which contained chocolate... chocolate... chocolate... and I forget the rest.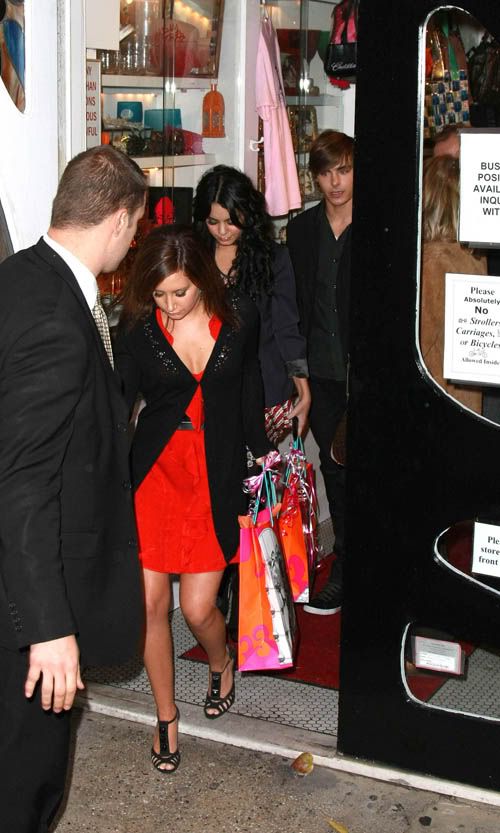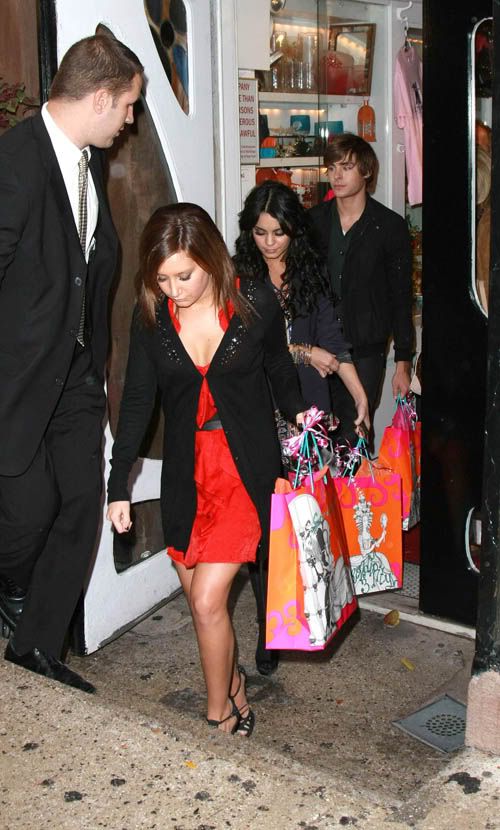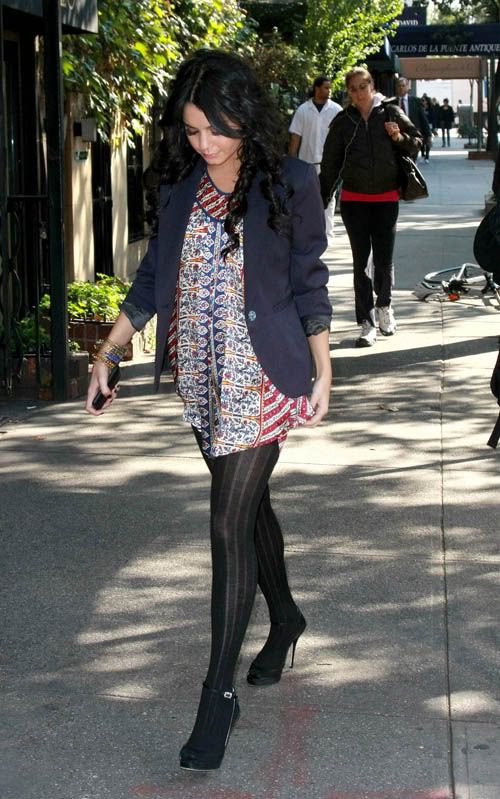 Later on, the entire cast headed down to
TRL
to film yet another appearance - complete will full outfit changes. Can I just say... V is totally wearing my style right there with the knee high socks and mini-skirts/dresses. Never thought I'd see the day! Also, it looks like V's trying to create a trend with these blazers.
Ash Tizz
adopted something brighter and her shorter hair looks cute!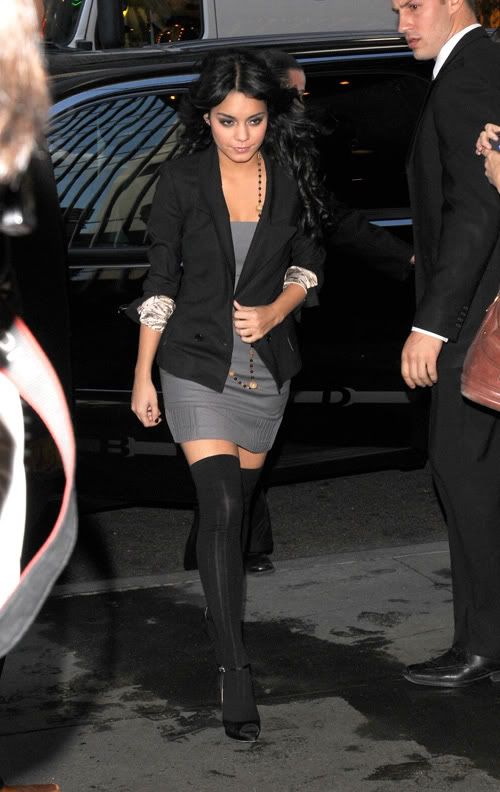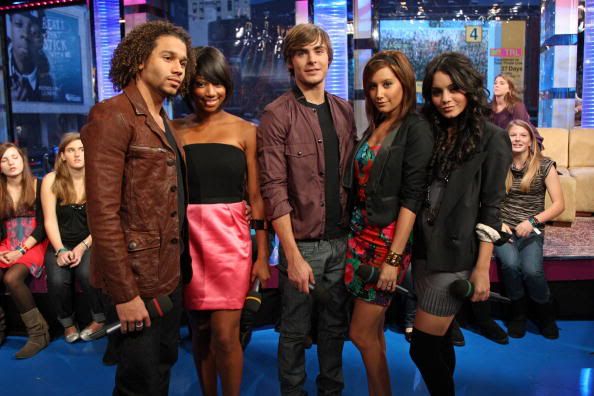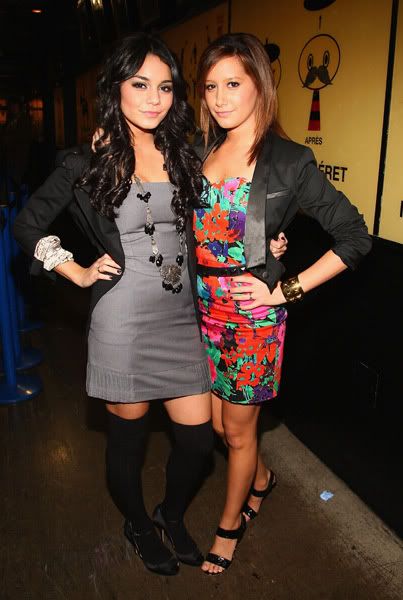 Notably, Zanessa did the waltz on TRL
a la
HSM3.
Tuesday night and Zanessa's work still wasn't done as the couple made an appearance at the
Hot Hollywood Party
. It seems like Disney are eager to push these kids out there in the spotlight as much as possible this week to keep HSM3 upcoming release a much-talked about subject. V almost froze to death in that minidress.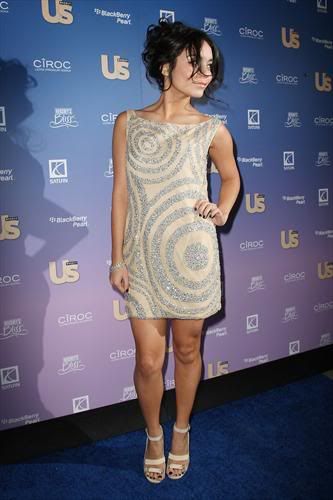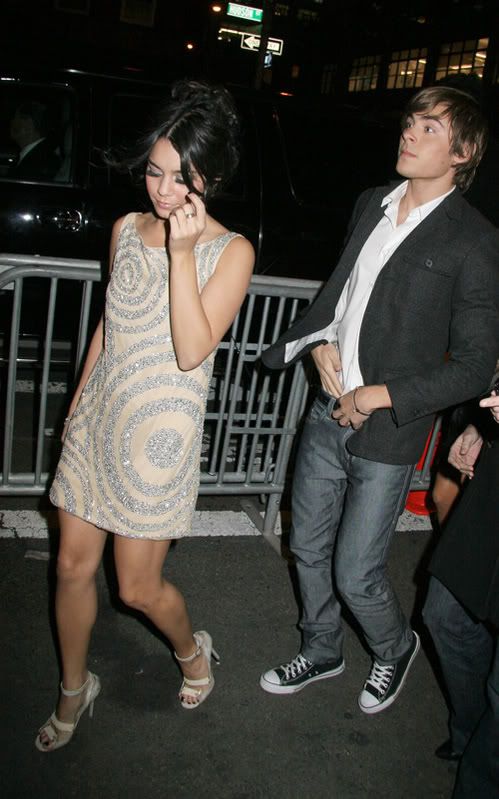 Zanessa also had hair-sex. The dirty little S.O.Bs.