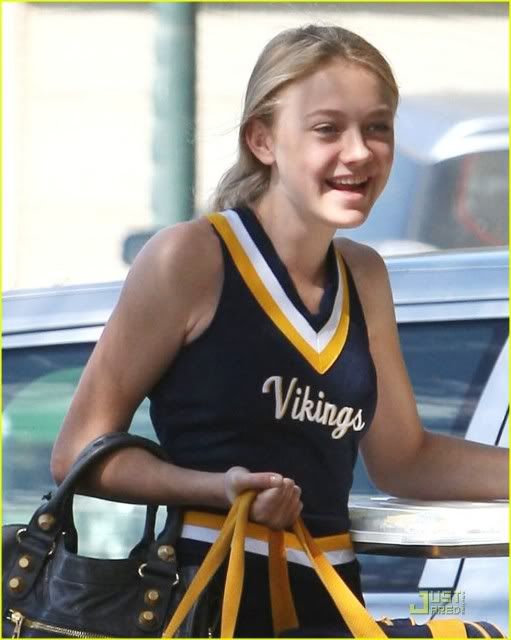 Every pedophiles fantasy come true!
No, that's mean. I'm sorry. I apologise. I love
Dakota Fanning
. It's hard to believe she was the adorable, giggly and giddy little blonde girl bobbing up and down the red carpet with
Tom Cruise
at the premiere of
War of the Worlds
only a few years ago and now she's entered that demonic, whore-filled American cult known as
'cheerleading.'
Well, maybe that's a little extreme. Not all cheerleaders binge drink and sleep with the entire football team... simultaeneously.
Anyways,
Dakota Fanning
looking cute and grown up with a sensible ponytail on as she's spotted leaving a game at her school in Studio City, California on Saturday afternoon (18th October).