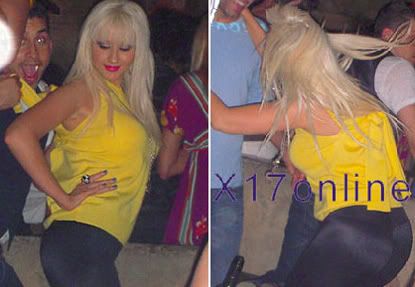 Christina Aguilera
is a yummy mummy whose boobs sometimes kind of freak me out. They have veins!
Nevertheless, you gotta respect her; I am loving her new album and the way she re-invents herself so we never lose interest.
Although, she's been keeping things in her private life pretty interesting too - check her out, dancing it up and looking 10 years younger! Let's hope botox isn't her secret.
SOURCE:
CityRag