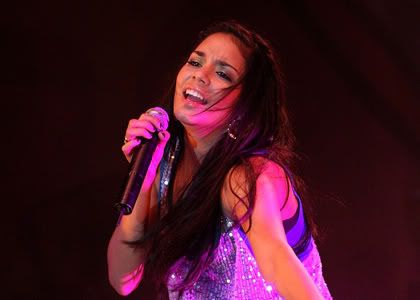 This summer, Disney starlet
Vanessa Hudgens
has been taking to stages across the States and even out in Mexico to debut her second album
'Identified'
. With this tour, fans will be able to identify a new,
Disney-free
Vanessa Hudgens who emphasises that she
'just wants to have fun'
now that high school is over.
And it looks like she's been having a
LOT
of fun up on the stage! Check out these pictures which I just *had* to post of Baby V bringing out her sexy side.
The girl can high-kick!
Blowing a kiss to the fans like a true professional!
Vanessa's Cru... with a 'u'... 'cos it's so much more badass... and now my commentary is getting lame...la la la
I love this shiny outfit she's wearing. It's probably been my favourite throughout her tour. Sparkly, sparkly!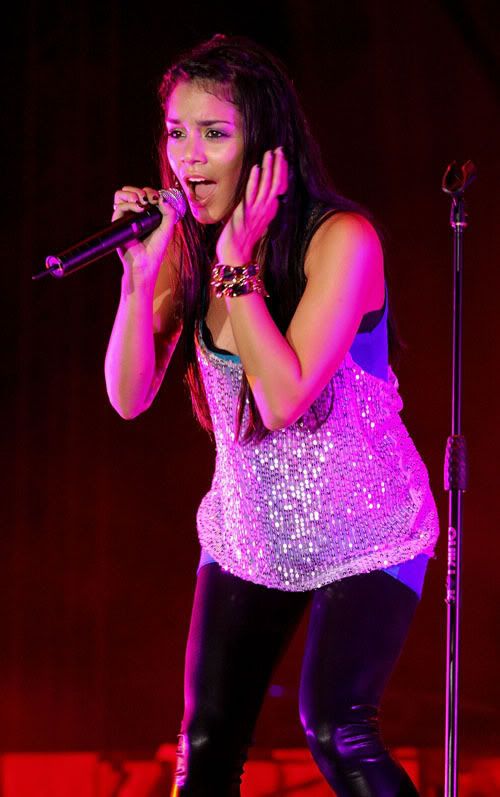 Heh... insert sexual innuendo here...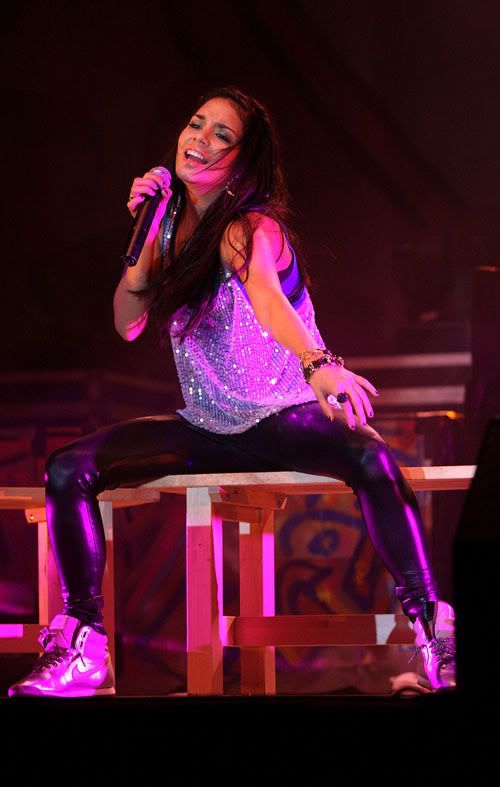 I love the expression on her face. The photographers at these concerts must have a tough job capturing artists in photos that can be called 'flattering'... after all, how many flattering photos do you have where your jumping around and breathing heavily? Ugh, why do I have SEX on the brain today?!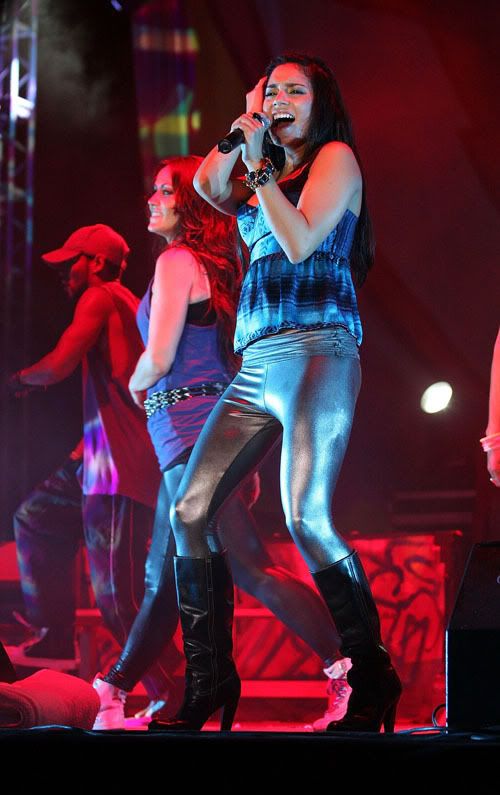 Whatever the future holds for Miss Hudgens post-
High School Musical
, judging by her enthusiasm and talents on stage this summer - I can just tell it's going to be bright. It's almost hard to believe a year ago in September 2007, many of her fans and haters were fearing/rejoicing that her career was over and now look at her - she has gone from strength to strength. I'm tempted to buy a gold plated plaque with the engravings
'VANESSA HUDGENS: One year on and still strong'
and send it to her... but that might be creepy and cryptic... and I'm really trying to lay off the
'creepy'
for a while. Just until
Joe Jonas
drops his sexual harassment charges against me anyway.
SOURCE:
GossipGirls