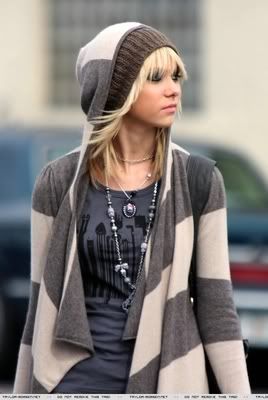 Gossip Girl
Taylor Momsen
is spotted on Thursday shooting a scene in Queens
(NYC)
where she donned a grey hoodie.
I for one am loving her new hair and just loving her hotness altogether. She is a fifteen year old living in the body of a
anatomically-perfect
twenty year old.
The hoodie, I hope, was for a GG scene and not her own fashion sense because, well,
it's just not flattering...
More pictures of Taylor
here
SOURCE:
Taylor Momsen Network