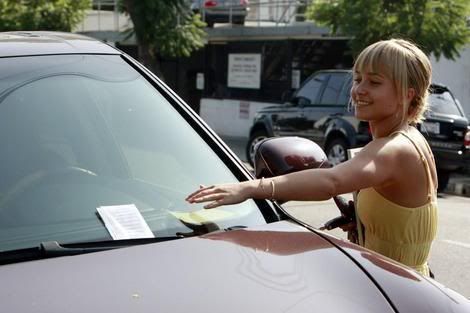 Even when the ever beautiful
Heroes
star
Hayden Panettiere
finds some cop has slammed a ticket on her car; she's still all-smiles!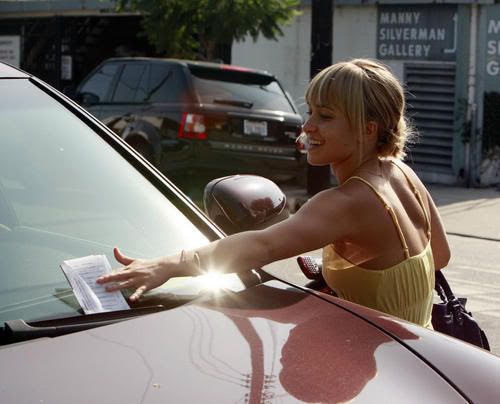 I guess Hayden is a very accepting and calm person. Or maybe it was the fact that she had the paparazzi's cameras in her face? I'd probably hunt the mofo down and demand an explanation...
then knock him out and shove him in my boot... drive 200 miles off the highway... dump his body off a cliff... Yeah, that's how it'd be settled in my world...