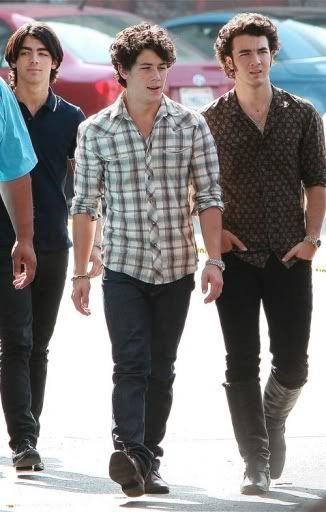 E! Online
reports that the
Jonas Brothers
are spending their big bucks on big things!
Reportedly, for Nick's sweet sixteen, the brothers rented out the
Los Angeles' Dodgers Stadium.

"[Kevin, Joe and Nick] rented out the stadium last night to play a baseball game with some friends,"
a source tells E!
The famous trio joined at least 15 of their closest pals (the minimum required for a baseball game) from 10:00 pm to around 12:30 am.
The Brothers, however, preferred to bring their own uniforms. Earlier today, E! reported the band scooped up baseball gear from
Big 5 Sporting Goods
, including athletic pants and shirts.