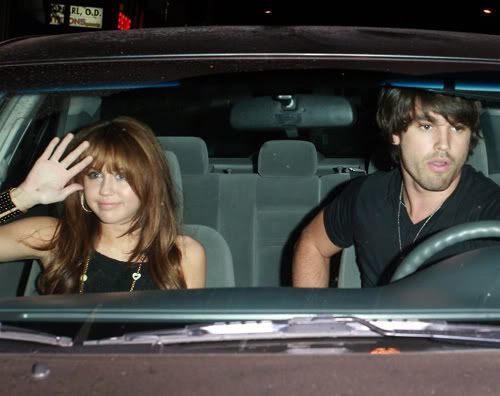 '7 Things'
singer
Miley Cyrus
was spotted with
Nashville Star
hottie
Justin Gaston
on Thursday night (September 25).
The twosome grabbed dinner at
Table 8
in Los Angeles with the stalkerazzi hot on their heels.
I personally can't figure out if these two are dating or not. He's definately a hottie. She's almost 16 and he's 20 years old. I've known 12 year olds dating 18 year olds so the age thing doesn't factor in here. I guess it's only a matter of time before we find out considering the paparazzi is always with Miley. Sooner or later, we'll get an intimate picture of them kissing or something if they're a couple. Let's hope it's an innocent kissing picture and not a generic 'or something' picture!