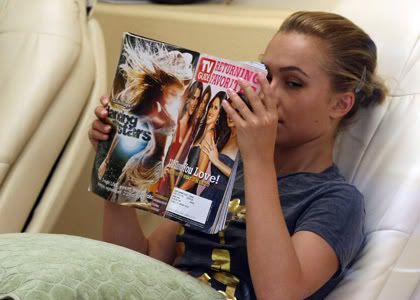 There's a nice new fact for you!
Heroes
star
Hayden Panettiere
likes to kick back on a lazy Thursday afternoon in LA with a manicure at a little
Yuri Japanese Nail Salon
and read
TV Guide
... wow, celebrities really do live strange, abnormal and fascinating lives.
Well, at least she got a bit of a break at the salon - she looks rested! Let's hope the paparazzi didn't ruin her day.
More pictures of Hayden
here