I don't know a lot about fashion. I look at something and I say 'that looks nice' or 'no way, that's gross, seriously...'
So therefore, I think that makes me fully qualified to make a weekly judgement of what the stars of the red carpet have been up to - in terms of their wardrobes!
Gossip Girl
's
Leighton Meester
totally prompted me to post this just so I could scream: OH MY GOD, BLAIR MIGHT BE A BITCH BUT SHE HAS A BETTER SENSE OF STYLE THEN YOU! WHY ARE YOU DRESSED LIKE YOU'RE MERYL STREEP?!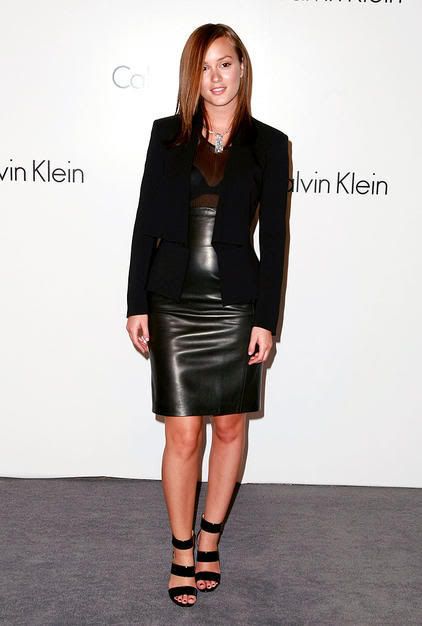 Seriously, Meester is hella hot. With the expert advice of Blair Waldorf's stylists; she could rock any event. Too bad, I guess, too bad....
Meester's cast-mate,
Jessica Szohr
was there looking sultry and beautiful in a black and nude coloured dress. Just absolutely gorgeous.
So what the heck is up with the Gossip Girl cast? In character, I love Blair - she's so gorgeous even if she has a heart made of the blackest coal. Jessica's character, Vanessa, on the other hand, isn't exactly into the chic fashions and doesn't floor you with her looks as much. I guess in reality... they're nothing like who they portray on screen. *GASP* Everything I've ever known and believed in has suddenly become a lie!
Finally, let's end with something that adds a little bit of innocence and nonchalance to the feel of this post. Yeah, that's right....

DAKOTA FANNING,
BITCHES!!!
How adorably cute does she look at the
2008 International Film Festival
in Toronto? There is a teenage girl proving it's not all cleavage and skirts riding way up your ass in Hollywood.
Is it bad that I want her to stay looking exactly like that and dressing exactly like that even when she's in her early thirties? Cooome on. It keeps the pedo's happy and they wouldn't be gawking at a REAL little girl.... WHOOPS. There goes my innocent end to this post!