Now that
Britney Spears
' record label have announced that the pop princess is set to make a big and highly anticipated comeback by dropping her sixth studio album before Christmas this year - it seems the spotlight is back on Brit.
Of course, that spotlight can blind - especially when it's being beamed at Britney by hoards and hoards of paparazzi. These are the leeches who watched her gradual decline and witnessed her degradation only a few months ago. Now, it's been a while and Britney's managed to avoid the intense
paparazzi-freak-outs
but since the VMAs and what with all the
'OMG BRITNEY COMEBACK!'
hype... the little creeps are back on the hunt!
Britney on Monday afternoon, picking up a drink with her entourage from
Starbucks
.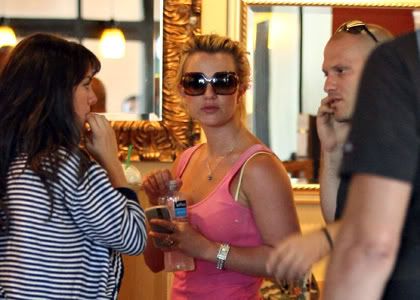 Britney the very next day; Tuesday (September 16th), looking a lot more awake and well-dressed as she made her way to a dance studio in Beverly Hills, California.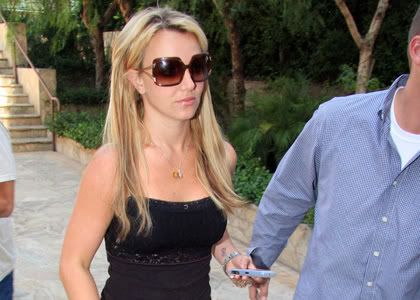 Britney on Thursday, yesterday, at Calypso boutique in Los Angeles. What happened on Wednesday? Did Britney not leave the house? Aww, poor paps...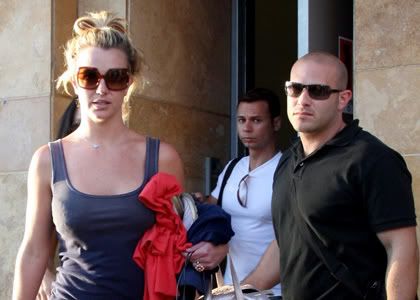 Am I the only one thinking that this could all get to be too much, too soon for Miss Spears?