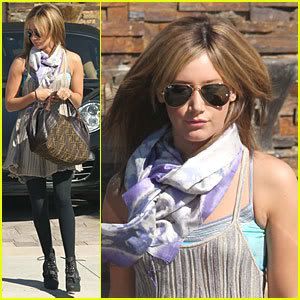 I refuse to believe Ashley Tisdale is twenty-something years old.
She has the perfect body, the perfect hair and when she gets it right style-wise, she's a knockout! She doesn't seem at all grown up and that's kind of a compliment considering I think people over twenty are 'old'. (I have issues...)
That's exactly how Ash looked on Thursday morning as she left her Californian home.

Check out more pictures of her royal cuteness
here